What Is Better Viagra or Cialis?
Viagra (Sildenafil) and Cialis (Tadalafil) are among the most prominent brand-name medications for ED. They both have similar benefits, and they both manage erectile dysfunction and boost sexual function. However, in the fight between Viagra and Cialis, who comes out on top? The reality is that there are some significant distinctions between Cialis and Viagra that might make one medicine a better option than the other.
Furthermore, in this guide, we'll analyze Cialis and Viagra to help you decide which is right for you. Know about their properties and aspects, such as how long each medicine lasts and which is more effective, safer, and works faster, as well as possible adverse effects and complications to be aware of before taking either prescription.
What Exactly Do Cialis and Viagra Mean?
Viagra and Cialis are two oral medicines used to treat impotence and benign prostatic hyperplasia (BPH). They are members of the phosphodiesterase-5 (PDE5) inhibitor class, which includes Avanafil and Vardenafil.
A penile erection is caused by blood engorgement of the penis. Under normal conditions, sexual stimulation creates and releases nitric oxide in the penis. In addition, the enzyme guanylate cyclase is activated, which results in the synthesis of cyclic guanosine monophosphate (cGMP). Furthermore, cGMP is primarily responsible for erections by altering the amount of blood supplied and withdrawn from the penis via blood vessels. Hence, Viagra and Cialis block the enzyme phosphodiesterase-5 (PDE5), which degrades cGMP. Furthermore, Viagra and Cialis block the degradation of cGMP, allowing it to build and survive for a more extended time. The longer cGMP is present, the longer the penile engorgement lasts.
How Long Do Viagra and Cialis Last?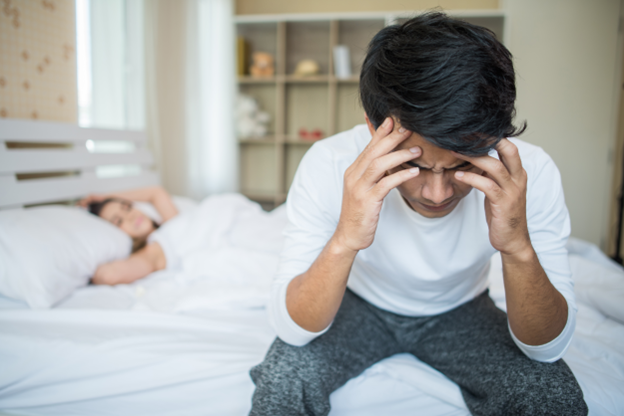 Cialis is an erectile dysfunction medication that works for up to two days after consuming it. Since it lasts so long, consumers and the media have called it the "weekend pill." If you're having difficulties obtaining an erection but aren't sure when you'll have sexual activity, Cialis might be a good option. Moreover, a single dosage of Cialis is generally more than enough, whether you're travelling away for the weekend or want to be ready for an unexpected sexual encounter.
On the other hand, Viagra has a shorter duration of action and is used to treat erectile dysfunction. Viagra typically lasts five to six hours, with the effects starting to wane more than four hours after consumption. As a result, Viagra is a fantastic choice if you want a short-acting erectile dysfunction drug to keep you erect and confident for one night. Furthermore, it's recommended to talk to a doctor about your circumstances to see which ED therapy is best for you.
After all, it's vital to understand that both Viagra and Cialis don't usually last 48 hours or five to six hours. Your eating habits, body weight, and cardiovascular health may influence how much each medicine relieves sexual dysfunction.
What Are the Viagra and Cialis Side Effects?
If you are consuming Cialis and experience the most common side effects during sex, get medical attention immediately as you may be suffering from a potentially fatal disease. The following are the most prevalent Cialis (Tadalafil) side effects:
● Flu-like symptoms
● Diarrhea
● Chest discomfort
● Dizziness
● Nausea
● Stomach ache
● Flushing of the face (reddening)
Tadalafil may also cause:
● Vision impairment
● Abnormal ejaculation
● Low blood pressure
● Color vision shifts
● Priapism
While if you are using Viagra and experience nausea, chest discomfort, or dizziness during sex, get medical care right away as you may be suffering from a potentially fatal condition. Additionally, roughly 15% of people who use Viagra develop adverse effects. The most common adverse effects are as follows:
● Rash
● Diarrhea
● Migraines
● Stomach ache
● Nasal congestion
● UTI
● Priapism
● Inability to distinguish between the hues green and blue
Which is Safer, Viagra or Cialis?
Viagra and Cialis have an outstanding safety record. But, they may be dangerous when used with the following medications: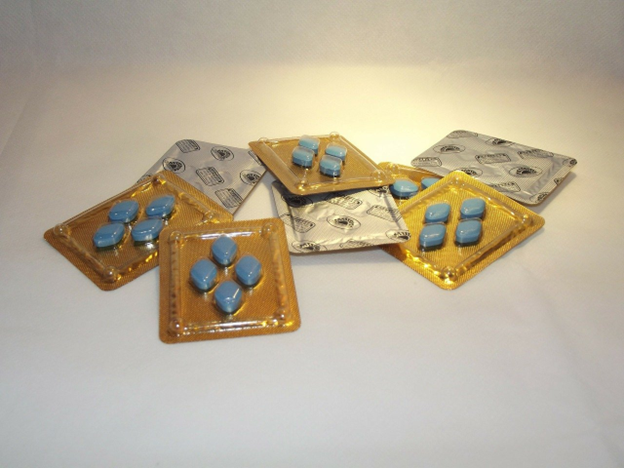 If you take nitrates or other hypertension drug interactions, you must not take Cialis or Viagra. When nitrates and PDE5 inhibitors are taken, blood flow drops, which may lead to significant health problems. Also, while it is okay to enjoy a glass of wine, whiskey, or any other mild drink after taking Viagra Cialis, you must avoid drinking heavily while taking either prescription. Moreover, alcohol combined with a PDE5 inhibitor may cause orthostatic hypotension.
At the same time, citrus and grapefruit juice may alter how your body processes the active chemicals in Viagra and Cialis. Hence, it would help if you avoided any grapefruit meals while taking these erectile dysfunction treatments. Furthermore, if you have heart problems, a history of heart attacks, or other health issues, you should see your doctor before using Viagra and Cialis.
Cialis and Viagra are both effective and risk-free prescription drugs. In treating erectile dysfunction, you should consult with a healthcare specialist about your concerns and general health before taking any treatments.
Which Medications are More Effective?
Both Cialis and Viagra are effective erectile dysfunction drugs. Clinical studies of both drugs reveal that more than 80% of men may get acceptable erections at the prescribed dosage. In medical research on Cialis (Tadalafil), 81% of men said that the medicine enhanced their erections. Also, Cialis increased erections in 71% of men with serious erectile dysfunction.
On the other hand, 82% of men claimed better erections after taking a 100mg dosage of Viagra medications. Moreover, lower dosages of Viagra were similarly beneficial, with 62 per cent and 74% of men reporting benefits at 25mg and 50mg doses, correspondingly.
Which of the Two Medications, Viagra or Cialis, Works Faster?
Viagra and Cialis both begin to function immediately after being taken. After around 30 minutes, a standard dosage of Cialis generally begins to enhance your erections. However, it might take up to two hours to become completely effective.
On the other hand, Viagra begins to act within 30 minutes. However, it t might take up to an hour for Viagra to become completely effective, so take it at least an hour before you want to have sex for the most significant effects.
For a full range of medications, visit our Welzo Online Pharmacy Page, where both Viagra and Cialis are available.
Get 10% off your first order
Plus get the inside scoop on our latest content and updates in our monthly newsletter.