HIV Test
HIV Tests are an important way to detect HIV infection and learn your HIV status to prevent further health concerns from arising.
Biomarkers
HIV 1 Antibodies
HIV 2 Antibodies
P24 Antigen
AS SEEN IN
AS SEEN IN
Human Immunodeficiency Virus (HIV) Type 1 & 2 P24 antigen
HIV 1 and 2 are two strains of the human immunodeficiency virus. HIV 1 is the most common form of the virus and is responsible for the majority of HIV infections worldwide. HIV 2 is less common and is primarily found in West Africa. Both virus strains can lead to acquired immunodeficiency syndrome (AIDS). AIDS is a condition that weakens the immune system, making the person infected susceptible to other infections and illnesses, which can be deadly.
Symptoms of HIV are often mistaken for other illnesses, so it's essential to get tested if you think you may be at risk.
Symptoms include:
Headache
Sores and rashes
Genital pain
Swollen lymph nodes
Fluctuating weight
Bowel problems such as diarrhoea
Persistent and unexplained coughing
Night sweats

Fatigue



There are different types of HIV tests, but all of them work by detecting the presence of HIV antibodies in your blood or saliva. If you think you may have been exposed to HIV, it is important to get tested as soon as possible. The earlier HIV is detected, the sooner you can start treatment and reduce the risk of serious health problems.
The most common type of HIV test is the blood test. Blood tests can detect HIV antibodies, which are proteins your body produces in response to an infection. Another type of HIV test is the oral swab test. This test uses a swab to collect fluids from the inside of your mouth. Oral swab tests can detect HIV antibodies within two weeks of exposure. However, oral swab tests are not as common as blood and rapid HIV tests, so they may not be available at all testing facilities.
If you think you may have been exposed to HIV and want to get tested right away, you can ask your doctor for a rapid HIV test. Rapid HIV tests can provide results within minutes, but they are not as accurate as blood tests.
Home tests are available over the counter and can be purchased at most drug stores. They involve taking a blood or oral swab sample and sending it to a lab for analysis. Results are typically available within a few days. If the test comes back positive, it's important to see a doctor for further testing and treatment.
Before taking a home HIV test, be sure to read the instructions carefully and follow all the steps. If you have any questions, consult your doctor or pharmacist. Also, make sure to store the test kit in a cool, dry place and keep it out of the reach of children.
Additional Insight from Dr Sameer Nakedar, MBBS, MRCGP, PGCert
HIV is a viral infection usually acquired through unprotected sex or by sharing bodily fluids or needles. It can sometimes be passed from mother to baby, or through breast milk however, it will not be transmitted by kissing, touching, sweat or urine.
Statistics on HIV in the UK
Of HIV cases are reported in London
London continues to have the highest rates of HIV in England: 37% of new diagnoses in 2020 were in London residents.
Of HIV cases are diagnosed late
Over 42% of HIV cases are diagnosed late , which can lead to serious health complications. So it's important to get tested and treated as soon as possible if you think you may have HIV.
Experts Opinion
"HIV is a virus that affects the immune defences and over time gradually diminishes the immune system making it easy for you to acquire infections. When immune system levels get too low, doctors call this 'acquired immunodeficiency syndrome' also known as AIDS. If you've developed antibodies you've probably had it for a long time, if you haven't it's likely an acute infection."
Dr Sameer Nakedar
MBBS, MRCGP, PGCert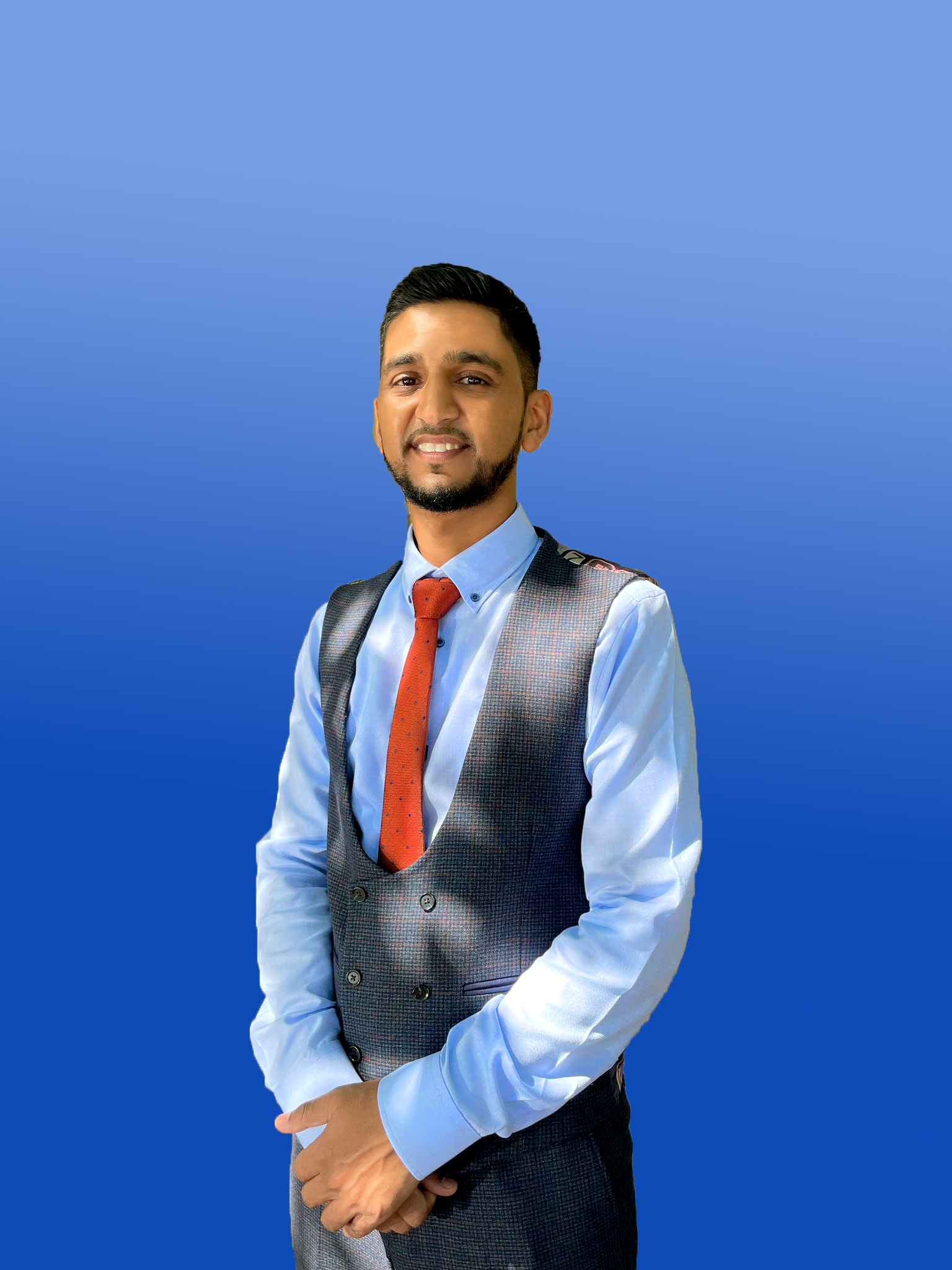 How to Order an At-Home Test
Ordering one of our at-home tests is easy. See our video below for a full walk-through.
How it works
Pick your home test

We have a wide range of tests to cover your health needs. Order with next day delivery and avoid sitting in a doctor's office or clinic. Use our quiz to find the right test for you.

Take your test

Activate your test and collect your sample in the morning. Return your sample on the same day, using the prepaid shipping label provided. Samples use a simple finger prick collection method that takes around 5 minutes to complete.

Results within 48 hours

You'll get GP-reviewed results and personalised recommendations to improve your results. Order now to become a healthier you!
Why Welzo
Convenient and fast
Welzo health tests are shipped straight to your address the very next day.
Secure and accurate
We are a team of doctors and scientists, making cutting edge analysis accessible.
24/7 Customer Support
We issue results 24/7, giving you personal insights into your body.
Frequently Asked Questions