Your personalised health package
Your personalised test is based on your goals, lifestyle, diet and medical conditions - supported by clinical evidence.
What Welzo recommends you test for:
Long Term Health Biomarkers
Ferritin (Iron)
Vitamin D
Testosterone
Nutrients
Thyroid Function
AS SEEN IN
AS SEEN IN
Long Term Health Biomarkers
Using the latest AI technology, our tests can detect possible concerns in your health before they become harder to deal with. This may be suitable for those with specific lifestyles, medical conditions, eating habits or even a family history of certain illnesses. While your long-term health may not be of any concern now, there are still reasons to evaluate and monitor the existence or progression of essential bodily functions such as cardiovascular, thyroid, nutrient and hormone health. Our test can help ease the worry and stress of the unknown to get you back to full health fast.
This test will check the serum ferritin levels in your blood. Iron is bound to proteins in the blood, which are referred to as ferritin and hemosiderin. However, iron is predominantly stored as ferritin, hence its use as a biomarker when checking for iron deficiency and levels. Ferritin is primarily stored in the liver. However, it can also be found in the spleen, bone marrow and muscles.
Biomarkers
Ferritin
Iron
Total Iron-Binding Capacity (TIBC)
Transferrin Saturation
TSH (Thyroid Stimulating Hormone)
TSH (Thyroid Stimulating Hormone) or thyrotropin is secreted by thyroid gland, located in the throat, and can help identify cases of hypothyroidism and hyperthyroidism. Both the excess and under secretion of TSH can lead to weight loss, anxiety, palpitations, irregular sleep patterns and irregular menstrual cycles. Hypothyroidism is majorly associated with overlapping symptoms as menopause.
FT3 or free tri-iodothyronine
FT3 or free tri-iodothyronine is one of the two critical hormones produced by the thyroid gland. Its deficiency/excess is responsible for most of the thyroid related health issues because of its stronger impact even though it constitutes the lesser fraction as compared to the other hormone, FT4. Menopause blood test detects the amount of FT3 which is not attached to a protein and help to understand thyroid functioning.
Folate, folic acid or a vitamin B test checks for the serum levels of folate in the blood. Folate is essential in the healthy creation and regulation of your body's red blood cells. A typical folate rate is considered 2.7 to 17 nanograms per millilitre (ng/mL). A result lower than 2.7 ng/ml can mean you have a deficiency.
Worried about your liver health?
The Full Liver Function home test with Welzo is the perfect way to find out if you have any problems with your liver. This test is easy to use and can be done in the comfort of your own home. It only takes a few minutes to complete and provides accurate results that you can trust.
Once you know your results, you can take steps to improve your liver health and feel better overall.
This test includes the following biomarkers:
1. Total Protein
2. Albumin
3. Globulin
4. ALT
5. ALP
6. GGT
7. Bilirubin
8. AST
Vitamin D is a vitamin that's essential for many functions in your body, including bone and muscle health. Vitamin D can be found in food, supplements, and fortified foods. If you don't get enough vitamin D, you may develop osteoporosis or muscle weakness. An average vitamin D level is 20 to 50 ng/mL. If you have a low vitamin D level, we may recommend that you take a vitamin D supplement or eat foods fortified with vitamin D.
Testosterone, also commonly called as the male hormone, is essentially found in males and in much smaller quantities in females. It plays an important role in the growth phase of the male body and is responsible for maturing of male reproductive organs, development of masculine features (facial hair etc.,), distribution of muscle mass and regulation of metabolism. In females, it influences distribution of muscle mass, fat and growth of red blood cells. Excess levels of testosterone is related to development of clots inside the body due to increased amounts of red blood cells. Reduced levels of testosterone can lead to loss of lean muscle mass, erectile dysfunction and low libido.
Thyroxine (T4) is the hormone that has several important functions in the body, including speeding up the rate of metabolism, growth and energy levels. We test the thyroxine within the body to get an indicator of how well the thyroid is functioning. There are different treatments depending on if the thyroid is under or over the normal levels.
Long Term Health Biomarkers
There are many more interactions at play when evaluating your mental health. However, checking for imbalances within your body is always a good place to start. This will help to flag any abnormal ranges taken from your blood sample.
Based on your answers, we recommend the following checks:
1. Nutrients - Our recommended test profile includes nutritional evaluation to see if any vitamins and imbalances are present in your diet.
2. Vitamin D - A recent study found that low levels of vitamin D are linked to depression and other mental health conditions. That's why we offer a vitamin D home blood test so you can find out if you're deficient in this essential nutrient. If you do have low levels of vitamin D, our Welzo supplement can help raise your levels and improve your mood. It's an all-natural way to feel better without any harsh side effects.
3. Ferritin (Iron) - A recent study found that low levels of ferritin are linked with depression and anxiety. If you're feeling down, anxious, or just not like yourself, checking your ferritin levels can help rule out any underlying issues. Knowing your ferritin levels can help you and your doctor create a treatment plan to improve your mental health. With Welzo, it's easy to order a home blood test kit and get your results in the privacy of your own home.
4. Thyroid - The Thyroid Blood Test monitors your thyroid functioning allowing you to optimise your hormonal levels. These hormones are responsible for regulating many important bodily functions, including metabolism.
5. Testosterone - Testosterone is a hormone that plays a major role in men's health. Low testosterone can lead to a number of health problems, such as low energy, poor sleep, and weight gain. A blood test is the best way to determine if you have low testosterone and need treatment. Now you can test your personalised Welzo test to check your test levels.
Based on your individual answers we recommend a general health check is suited to you.
To help rule out any underlying issues, we recommend checking your baseline general health. We have integrated multiple general health checks into your personalised Welzo home test. These are covered by checking your liver function, iron levels, thyroid function, energy levels and much more.
Welzo offers a personalised home blood test that can help you understand your general health. We'll provide you with a detailed report on your blood markers, including cholesterol levels, liver function and more.
With this information, you'll be able to take control of your health and make informed decisions about the best way to improve your well-being.
Feeling like you're not in control of your life?
A testosterone blood test could be the answer. Low testosterone can cause all sorts of problems like weight gain, fatigue and even depression. If you're feeling out of control, a testosterone test could help you get your life back on track.
Based on your answers, our advanced AI system has identified testosterone as bein a beneficial test to take within your personalised treatment plan.
Based on thousands of anonymised patient data sets globally and specifically tailored to the UK, we know what the most common biomarker abnormalities are.
Therefore, we have added the biomarkers to your personalised Welzo home test.
We have found that many other patients in the UK have experienced issues with these specific biomarkers. Therefore we highly recommend that these are tested for in your personalised test.
Your personalised health test is ready
You have a personalised health test waiting for you. The Welzo Health Test is tailored specifically for you based on your individual needs and how you answered our AI questionnaire.
Once you have your results, our team of experts will help you understand them. You can then create an action plan to improve your health. We want to help you be the best possible version of yourself – so you can feel great every day.
The Welzo Team
Putting healthcare back into your hands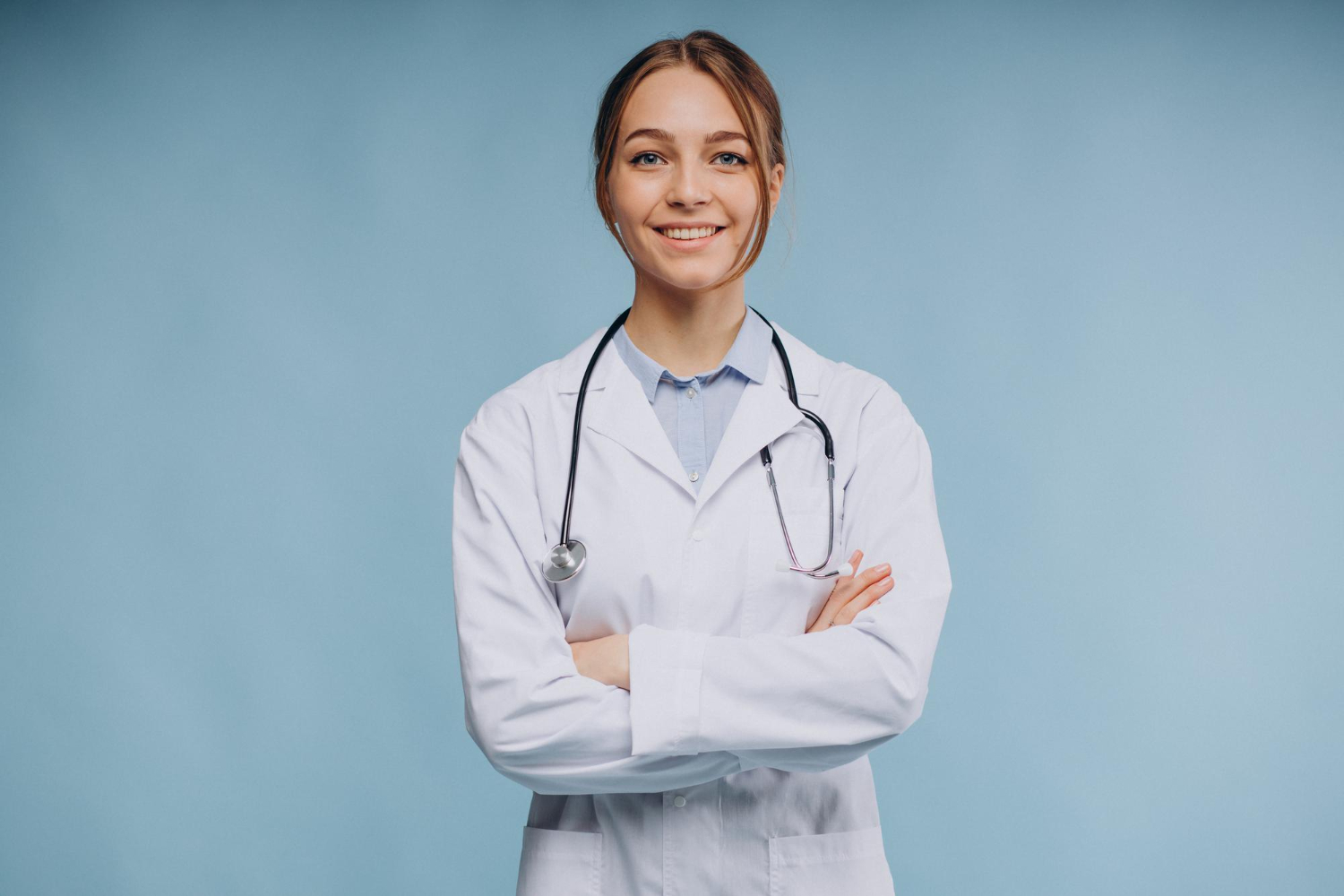 How to Order an At-Home Test
Ordering one of our at-home tests is easy. See our video below for a full walk-through.
How it works
Pick your home test

We have a wide range of tests to cover your health needs. Order with next day delivery and avoid sitting in a doctor's office or clinic. Use our quiz to find the right test for you.

Take your test

Activate your test and collect your sample in the morning. Return your sample on the same day, using the prepaid shipping label provided. Samples use a simple finger prick collection method that takes around 5 minutes to complete.

Results within 48 hours

You'll get GP-reviewed results and personalised recommendations to improve your results. Order now to become a healthier you!
Why Welzo
Convenient and fast
Welzo health tests are shipped straight to your address the very next day.
Secure and accurate
We are a team of doctors and scientists, making cutting edge analysis accessible.
24/7 Customer Support
We issue results 24/7, giving you personal insights into your body.
Frequently Asked Questions