AWARD WINNING UK TESTING AS SEEN IN




Gonorrhoea Test












AWARD WINNING UK TESTING AS SEEN IN




The Gonorrhoea Test will be able to detect traces of bacteria through a urine sample, providing a diagnosis of the condition.
AWARD WINNING UK TESTING AS SEEN IN




The UK's Highest Rated Home Testing Provider

Online Influencer
Joanna Charice reviewed welzo.com
"After using the Welzo Tiredness & Fatigue Blood Test due to ongoing tiredness, I found the testing process simple and the results came quickly. They revealed low iron levels. With this knowledge, I adjusted my diet and started iron supplements, which markedly improved my energy. This test was a key part in addressing my fatigue."

Assistant Athletic Trainer
Jordan Waits reviewed welzo.com
"I simply ordered the test online, received it in the mail a few days later, and took the test in the comfort of my own home using a quick finger prick. The instructions were clear and easy to follow, and the process itself was quick and painless."

Health & Life Coach
Roxy Richards reviewed welzo.com
"I followed the recommendations provided by Welzo, and I have to say, I feel so much healthier now. I have a lot more energy, and I just feel better overall. It's amazing how much of a difference small changes can make"

Online Influencer
Mimi Reviews reviewed welzo.com
"The Welzo Female Hormone Test was a quick and effective way to shed light on my irregular periods. The results were clear and led to actionable insights, improving my discussions with my healthcare provider. Overall, a very positive experience."
Gonorrhoea (N.Gonorrhoea NAAT)
Gonorrhoea is caused by the Neisseria gonorrhoeae bacteria. The Welzo Gonorrhoea test will check for Neisseria gonorrhoeae via a urine sample by detecting minimal amounts of Neisseria gonorrhoeae genetic material in the sample. Our test is extremely sensitive and can detect extremely minimal quantities of the bacteria's DNA with great accuracy.

Symptoms in women:
Unusually heavy mensuration

Increased urine frequency

Unusual vaginal discharge

Bleeding between periods

Pain in the lower abdominal region

Pain when passing urine
Symptoms in Men:
Pain when urinating

Pain during intercourse

Unusual discharge

Tenderness in the genital region
There are two types of gonorrhoea tests- a urine test and a swab test. A urine test can be done at a doctor's office, clinic, or lab. A swab test is usually done at a doctor's office or clinic.
A gonorrhoea test is used to find the bacteria that cause the infection. The bacteria are usually found in the genital area, but they can also be found in the rectum, mouth, throat, or eyes.
If you have symptoms of gonorrhoea, you should see a doctor right away. Symptoms may include burning when urinating, more frequent urination, discharge from the penis or vagina, pain in the lower abdomen, or bleeding from the rectum.
If you are pregnant, you should also get a gonorrhoea test. Gonorrhoea can cause serious problems for a pregnant woman and her baby.
The only way to know for sure if you have gonorrhoea is to get tested. If you are sexually active, it is important to get tested regularly for STDs. You can get a gonorrhoea test at your doctor's office, clinic, or lab.
If you have symptoms of gonorrhoea, you should see a doctor right away. Symptoms may include burning
Why take the test?
Gonorrhoea affects many individuals who are sexually active. If you change sexual partners often and do not wear a barrier method of contraception, such as a condom when having sex. According to the NHS in 2019 70,000 people were diagnosed with gonorrhoea in England. The STI is the second most common bacterial STI in the UK, affecting mostly gay, bisexual and other men who have sex with men.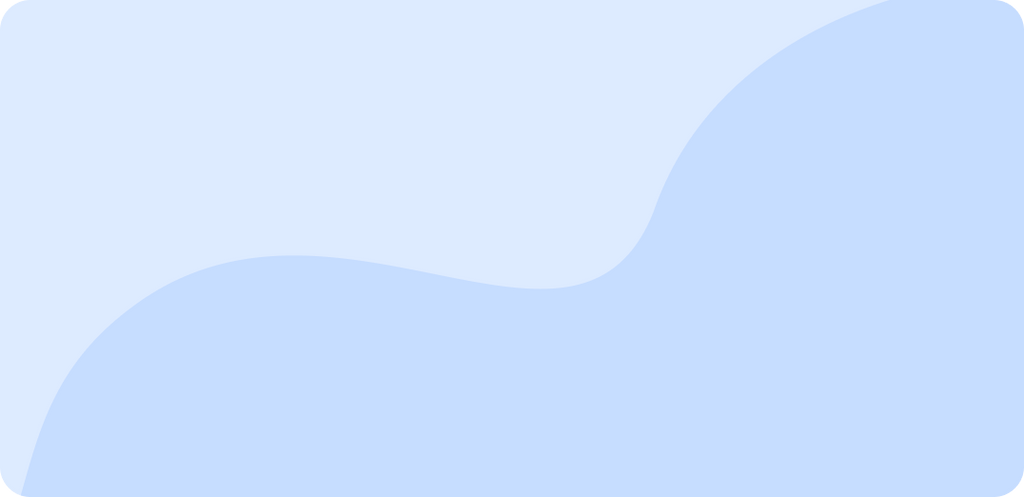 increase in gonorrhoea cases between 2018 and 2019
according to the Public Health England. The data showed that the 56,232 cases from 2018 rose to 70,936 in 2019. The 26% increase was found predominantly in men who have sex with men and heterosexual women. Heterosexual male cases rose by 17% as well in this time. increase in sexual health service (SHSs) in clinic settings and online between 2018 and 2019
according to the UK Government, the number of consultations at SHSs increased from 3,613,447 to 3,852,121 cases between 2018 and 2019. The rise in STI cases throughout the UK has been linked to incorrect condom wear and increases in casual sex partners. The highest rate of STI diagnoses were found in those aged between 15- to 24 year-olds.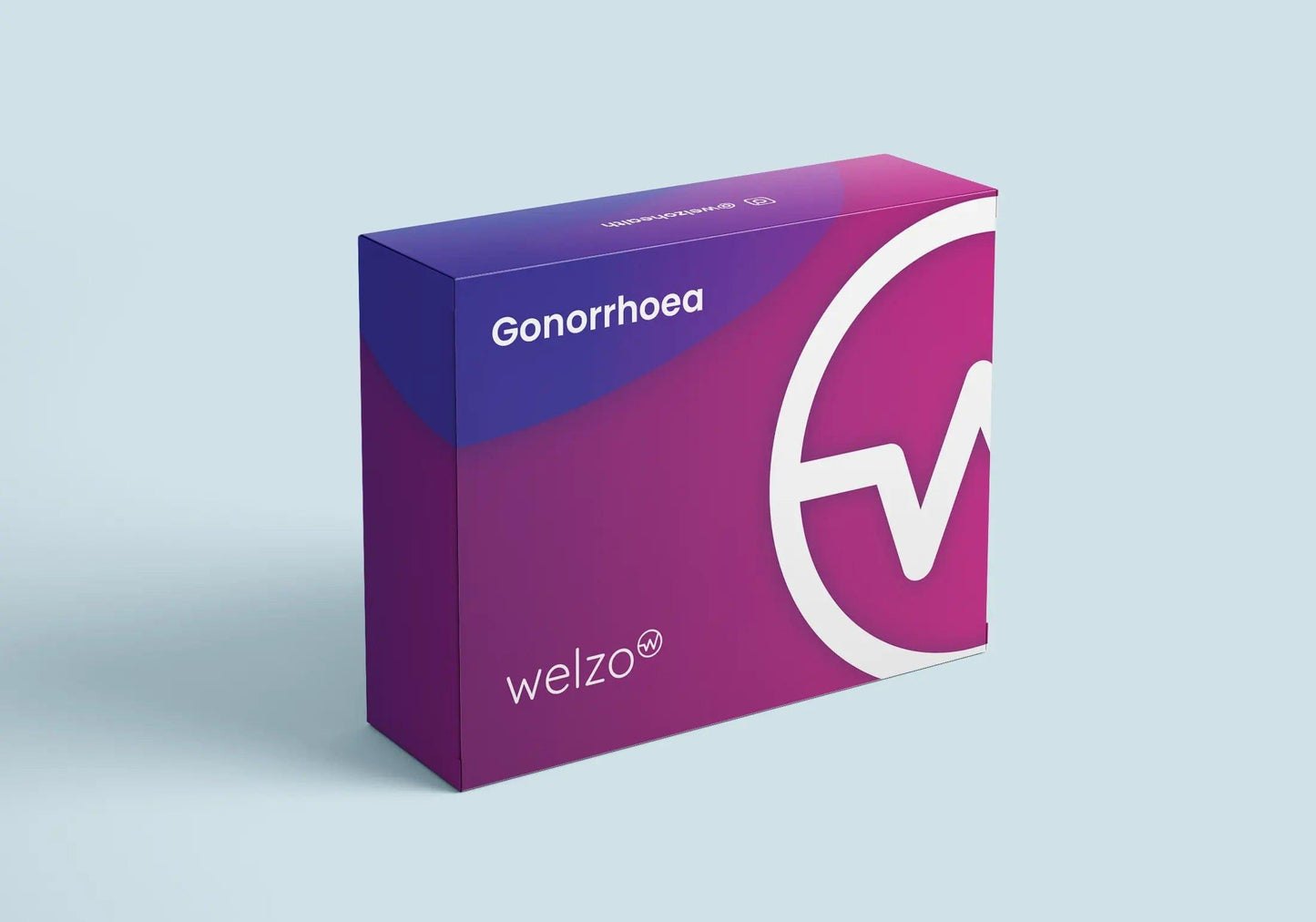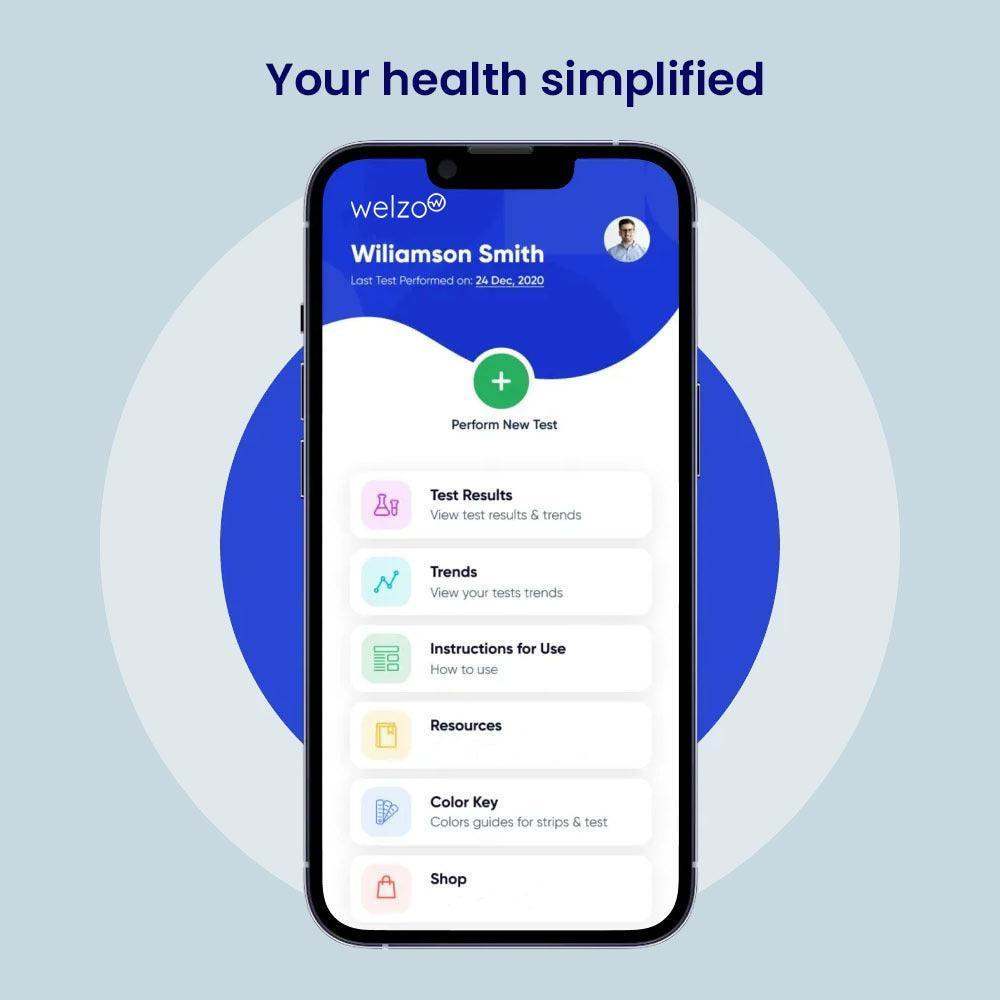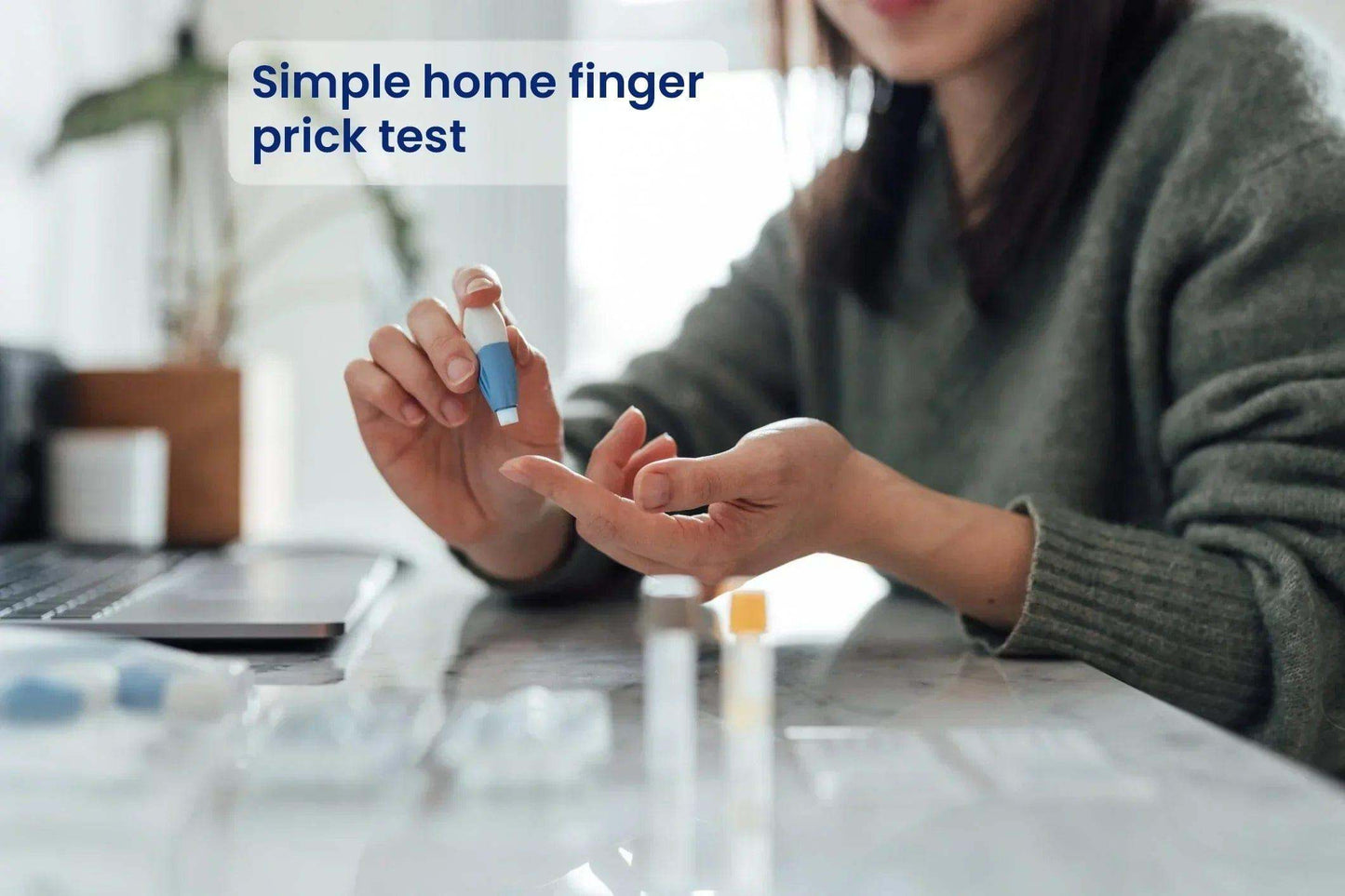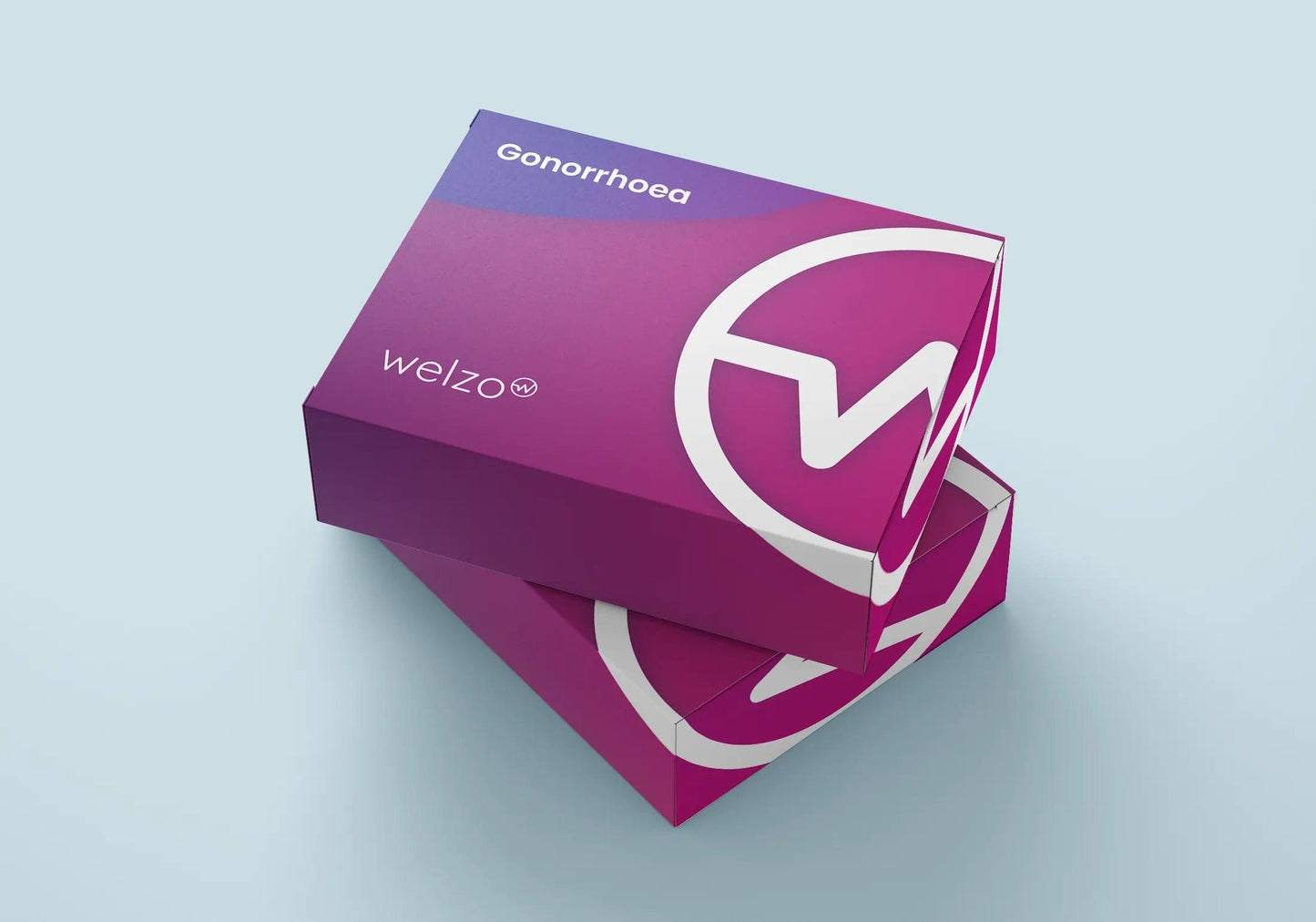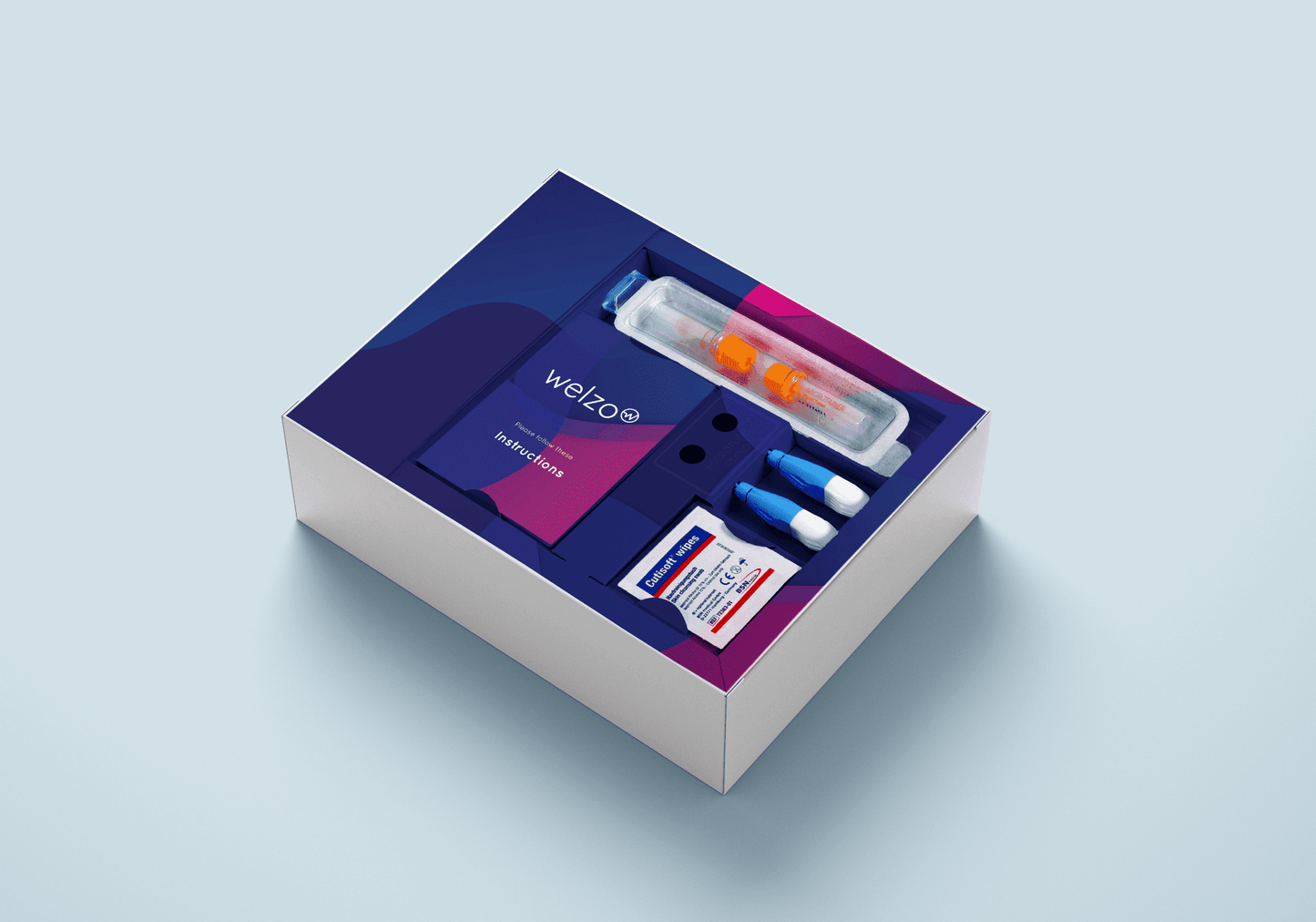 Experts Opinion on Gonorrhoea Tests
"Gonorrhoea is a common STI and can often be passed to others without realising and lead to complications. Gonorrhoea can be detected early just 7 days post-exposure."
Dr Sameer Nakedar
MBBS, MRCGP, PGCert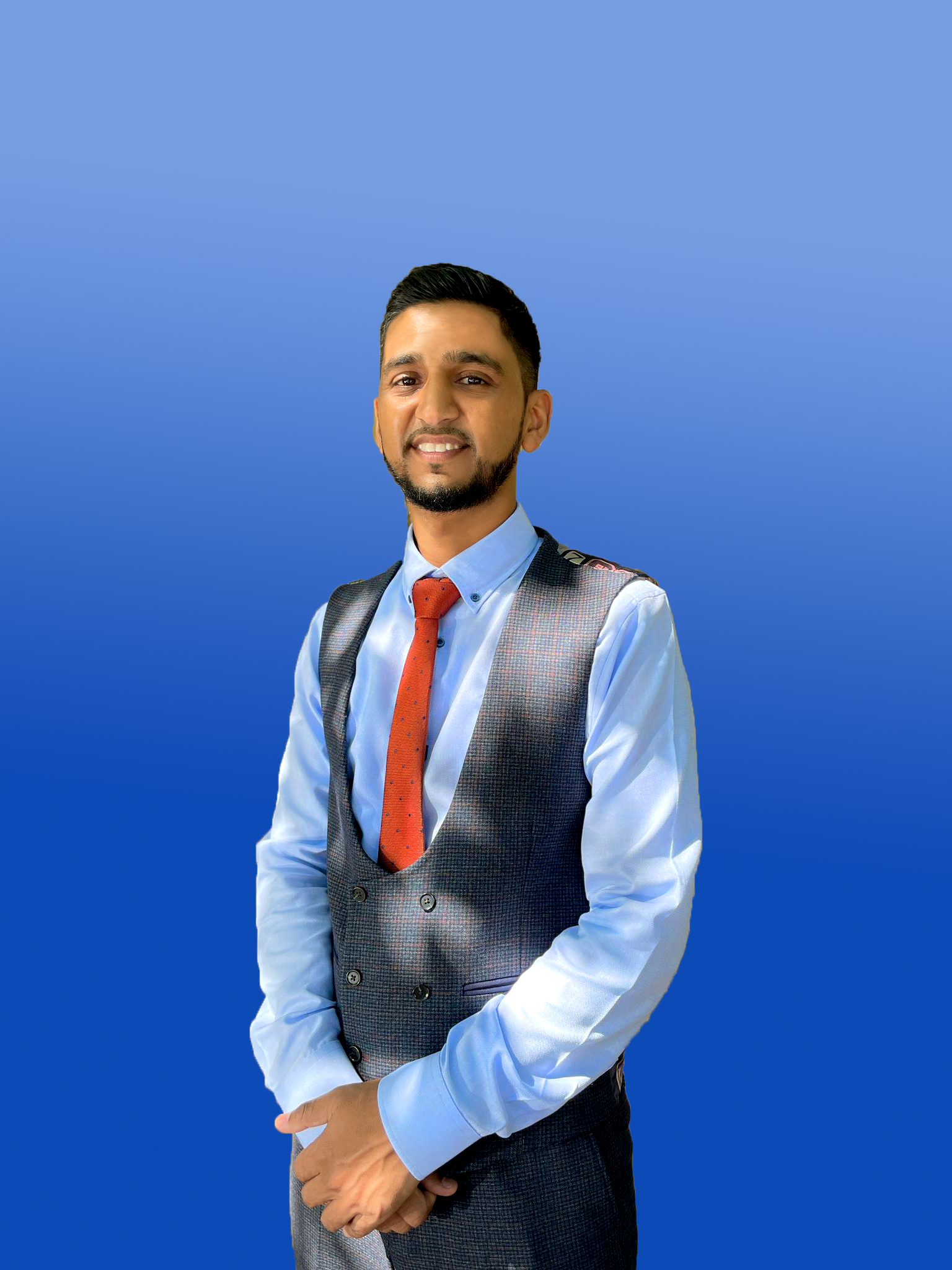 How to take a Gonorrhoea Test Test
Collecting a blood sample for your finger prick home test is straightforward. Watch the video below for more details on how to take a home blood test.
How Welzo Home Tests Work
Pick your home test

We have a wide range of tests to cover your health needs. Order with next day United Kingdom delivery and avoid sitting in a doctor's office or clinic. Use our quiz to find the right test for you.

Take your test

Activate your test and collect your sample in the morning. Return your sample on the same day, using the prepaid shipping label provided. Samples use a simple finger prick collection method that takes around 5 minutes to complete.

Results within 48 hours

You'll get verified results and insights into what the biomarkers mean. Order now to become a healthier you!
Gonorrhoea Test Information
Specification of Gonorrhoea Test
Test name: Gonorrhoea Test
Also known as & related tests:
Biomarkers:
Test tube:
Brand: Welzo
Turn around time: Approx. 24 hours
Lab test ranges:
Test Kit Marking: MHRA/UKCA
Location of Lab: United Kingdom
What is a Gonorrhoea Test?
A Gonorrhoea Test is a home health test offered by Welzo. The Gonorrhoea Test can be taken from the comfort of your home using a finger prick sample, which is then sent back to our lab for analysis and interpretation.
What does a Gonorrhoea Test for? 
A Gonorrhoea Test tests for the following: .
What are the benefits of a Gonorrhoea Test?
Checking your health through the use of Gonorrhoea Test is an important way to track your health. Home testing offers the convenience of conducting health assessments in the comfort of your own home, while enabling quicker, more private results without the need for visiting a healthcare facility.
Can a GP review my Gonorrhoea Test?
Yes, Welzo offers a GP review service for the Gonorrhoea Test. Follow the link if you would like to have an online GP appointment with your Gonorrhoea Test.
Are Gonorrhoea Tests available on the NHS?
The NHS offers Gonorrhoea Tests subject to eligibility requirements, consultations and local guidelines.
Gonorrhoea Test Kit and Ordering
How can a Gonorrhoea Test be ordered?
A Gonorrhoea Test can be ordered online through Welzo's secure checkout. Select the Gonorrhoea Test and add the patient's name and details, then checkout for next-day delivery.
What is included in the Gonorrhoea Test test kit?
The Gonorrhoea Test contains the following items in the test kit:
1 x UN3373 Test Kit for Biological Substances Category B (test kit design may vary from images displayed online depending on the test selected.
1 x Free Return Label 
1 x Finger Prick Lancet / Urine Sample Pouch or Swab (depending on the test ordered)
1 x Cleansing Wipe/ Alcohol Swab
Gonorrhoea Test Biomarkers and Results
What biomarkers are tested for in a Gonorrhoea Test?
The Gonorrhoea Test checks for the following biomarkers:
What are the results ranges for a Gonorrhoea Test?
Gonorrhoea Test reference ranges vary based on age, sex, population sample and numeric test result ranges. However, once you complete your tests, you will receive clear reference ranges for your Gonorrhoea Test.
What is a normal test range for Gonorrhoea Test?
The Gonorrhoea Test range will be provided on the advanced Welzo reporting panel which will factor in multiple aspects such as age, population size comparison and biological sex.
Gonorrhoea Test Procedure and Timing
When should a Gonorrhoea Test be taken?
It is best to take a Gonorrhoea Test first thing in the morning.
How long does a Gonorrhoea Test take?
The typical turnaround for a Gonorrhoea Test is 24 hours from receipt at the Welzo laboratory, Monday to Thursday. However, results may come back faster or slower depending on how busy the Welzo laboratory is and if you have requested any biomarkers that take longer to test for. In this case, results can take up to 5 days.
Are there any special preparations required before taking the Gonorrhoea Test (e.g., fasting)?
We will let you know via email if there are any special requirements for the Gonorrhoea Test. However, typically we recommend you take a Gonorrhoea Test first thing in the morning, fasted.
What is the best time to post my Gonorrhoea Test?
The best time to return your Gonorrhoea Test sample is Monday to Thursday, before 14:00 to ensure the product arrives at our lab on time for same-day analysis.
What sample is required for a Gonorrhoea Test?
The Gonorrhoea Test requires a capillary blood sample using a that is collected from a finger-prick blood sample.
Welzo's Award Winning UK Home Blood Tests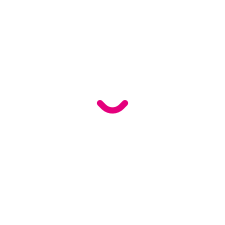 Convenient and fast
Welzo health tests are shipped straight to your address the very next day. Secure and accurate
We are a team of UK based doctors and scientists, making cutting edge analysis accessible. 24/7 Customer Support
We issue results 24/7, giving you personal insights into your body with support from our UK based admin and lab team.

Frequently Asked Questions
Welzo.com has made it easy for me to keep track of my medication, with reminders to reorder when I'm running low.