Home Blood Tests
Our AI powered home health tests give you actionable health insights, doctors recommendations and tailor made metrics. Find out what to test for with our quiz below.
Choose your test
Results within 24 Hours

Over 450,00 tests completed

Get doctor's recommendations

Fast next day delivery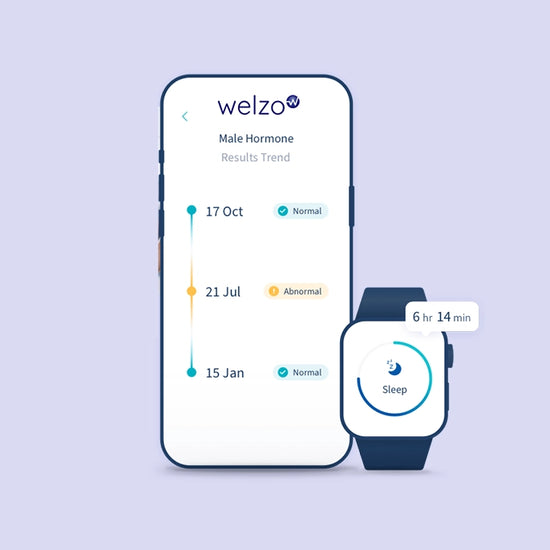 Our most popular home health tests!
Lifestyle Health Tests
Find the issues that could be causing you problems in your daily life. If you think your lifestyle could be healthier or a change in diet is needed, find the answers with our at-home testing kits.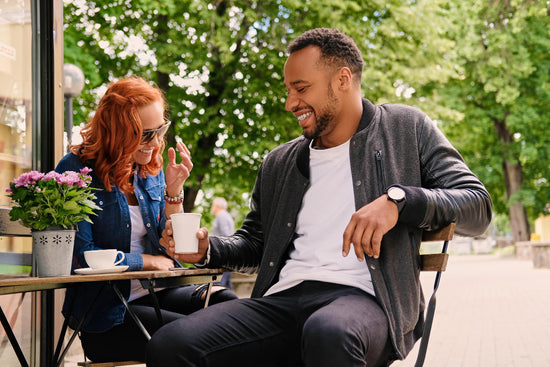 Blood Health Tests
Our blood carries all the important nutrients that we need to function. If there is a problem with the make-up of the blood contents, it could signal a larger problem. Order a testing kit to begin the process of improving your health.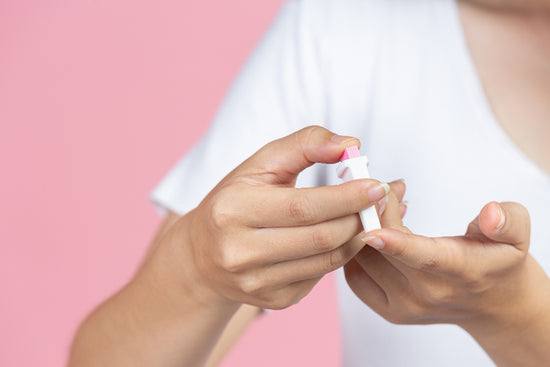 Specific Blood Tests
Ease your peace of mind and get tested. We know that sometimes it can be scary or daunting to get tested, so now you can do so from the privacy of your own home.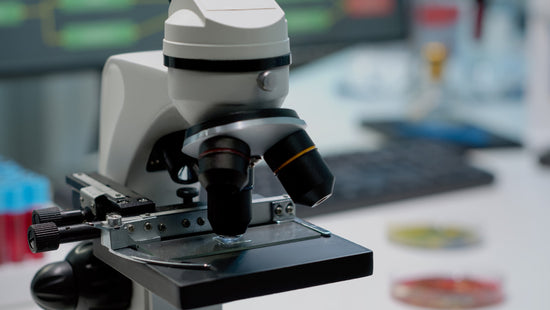 Introduction Blood tests are a foundation of modern medical diagnosis and treatment, playing a pivotal role in the early detection and management of a myriad of health conditions. From monitoring...

Introduction Blood tests are a foundation of modern medical diagnosis and treatment, playing a pivotal role in the early detection and management of a myriad of health conditions. From monitoring...

Health tests are vital medical evaluations that can aid in diagnosing illnesses, monitoring chronic conditions, and assessing the risk factors for certain diseases. There are two primary categories of health...

Health tests are vital medical evaluations that can aid in diagnosing illnesses, monitoring chronic conditions, and assessing the risk factors for certain diseases. There are two primary categories of health...

The blood test is a diagnostic procedure conducted on the blood for disease diagnosis, health monitoring and to assess the efficacy of treatment. The blood is collected from the peripheral...

The blood test is a diagnostic procedure conducted on the blood for disease diagnosis, health monitoring and to assess the efficacy of treatment. The blood is collected from the peripheral...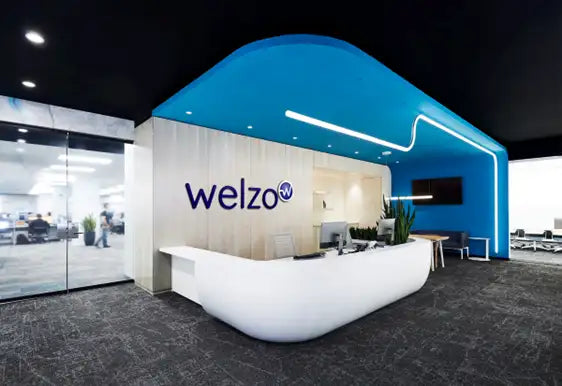 Welzo Head Office
Our central London, UK based head office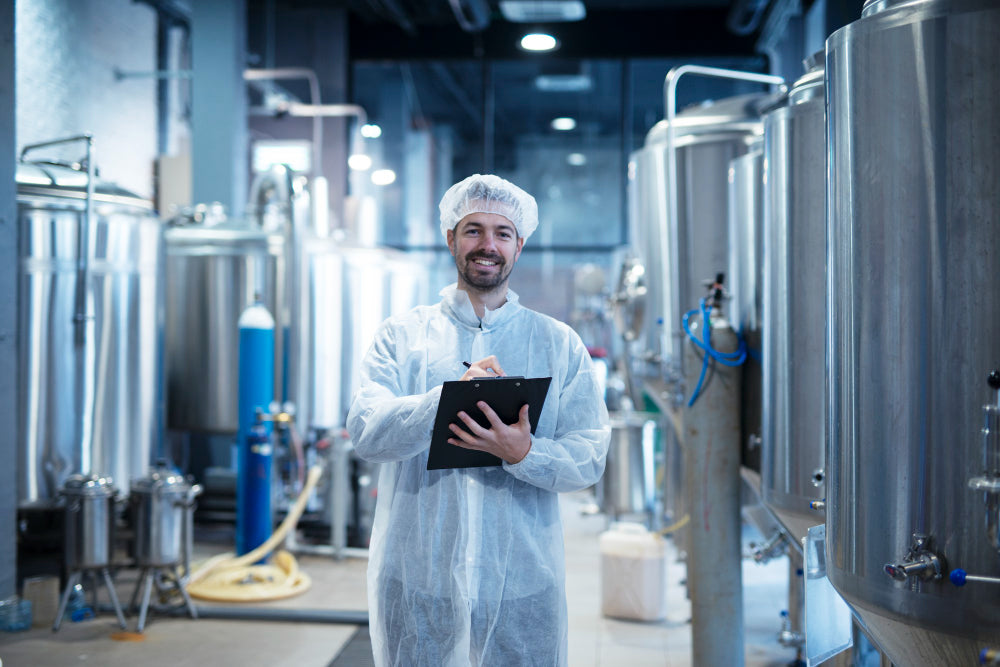 UKAS Accredited Labs
Our partner labs are UKAS + ISO accredited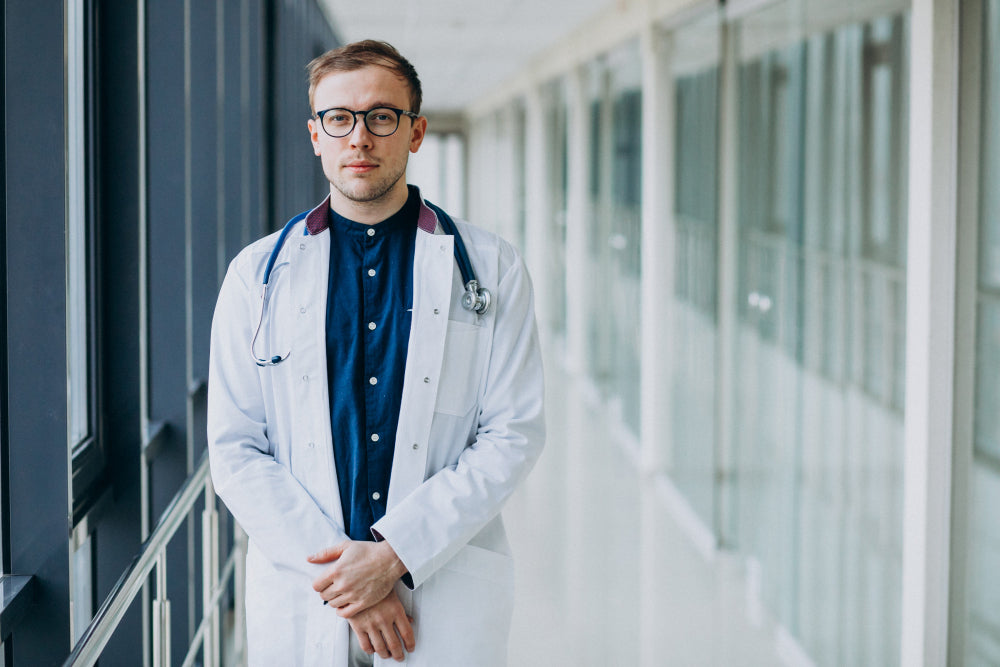 NHS Registered Doctors
We are a team of NHS registered doctors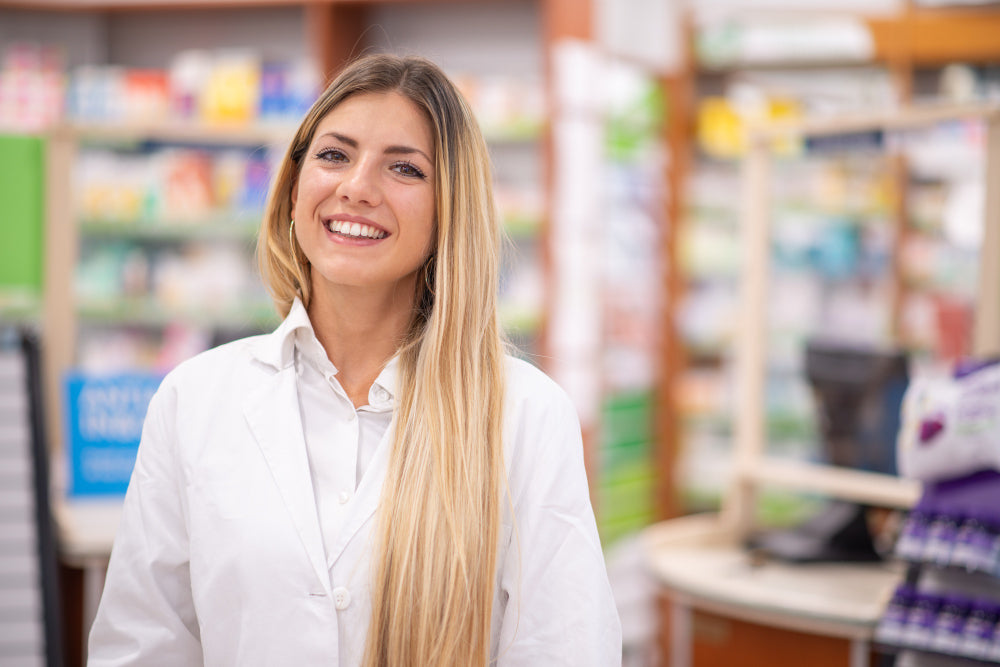 UK Based Pharmacies
We partner with GPhC registered pharmacies across the UK
Frequently Asked Questions
How do I know which test to take?
If you are unsure of what test to take, we recommend you use our free online quiz on our home page. If you already know what test you would, use our search bar to find the product and place an order online.
Where does my information stored and is the system secure?
Once you register with our platform, your details are automatically encrypted and pseudonymised. Your sample will be sent to our lab and registered using an encrypted HL7 file (Health Level Seven International) is a set of standards, formats and definitions for exchanging and developing electronic health records (EHRs). Your data and sample will be pseudonymised, meaning a set of unidentifiable alphanumeric will be applied to your account, further increasing the security and anonymity of your information. You can also request to delete your data at any time by emailing: hello@welzo.com
What comes inside a test kit?
1 x UN3373 Test Kit for Biological Substances Category B (test kit design may vary from images displayed online depending on the test selected.

1 x Free Return Label

1 x Finger Prick Lancet / Urine Sample Pouch or Swab (depending on the test ordered)

1 x Cleansing Wipe/ Alcohol Swab
When will I get my results/how will I receive my results?
Results are usually processed within 2 – 3 working days. If a sample is sent over the weekend (which we do not recommend), you will receive your results within 2 – 3 days from Monday. Once your results and personalised report is ready to view, you will receive a notification via email to log in to the Welzo online platform.
What if my results show that I'm outside the normal range?
If your results are outside the normal range and are of concern, it is a priority that you contact your local GP or emergency service by calling 111 or 999. Please note: If you feel sick, unwell or are concerned about your health, it is your responsibility to get in touch with the emergency services as soon as possible, do not wait for results to be issued. Disclaimer: If your test range is abnormal, we will not be held responsible for follow-up treatments or notifying a healthcare professional, by taking a test with us, you agree that you will take the necessary steps to follow up with a healthcare provider independently.
Where do I send my sample?
You will receive a free return label for sending your health test samples back to our lab for analysis. We will also provide clear instructions via email with return information for your sample.
What do I need to do before my test? i.e. fast, no drinking, etc
If there are requirements for fasting or limited alcohol intake before a blood test, then we will send personalised instructions to you via email once an order has been placed. However, the majority of tests can be taken without fasting.
Do all tests need a blood sample?
No, some tests require a urine or semen sample. Your kit will include specific instructions and equipment on how to self-adminster your chosen test.
General Information about Welzo At-Home Blood Tests
Is it Possible to do a Blood Test at Home?
Yes, blood tests are available to do at home. A revolutionary shift in healthcare technology has made it available to conduct blood tests at home. Advancements in technology have paved the way for home-based medical tests, giving patients greater control over their health management, according to Dr Emma Scott, a renowned haematologist. In fact, around 15% of UK residents have already utilised some form of at-home diagnostic testing, as reported by the Health and Social Care Information Centre (HSCIC). As these blood tests are non-invasive and user-friendly, they have gained popularity among people who are homebound or prefer the privacy and convenience of home testing.
Which is the Best At-Home Blood Test Kit?
Choosing the best at-home blood test kit might be a complex decision as it depends on individual health needs and concerns. Welzo is one company that stands out, offering an array of comprehensive and targeted blood tests. The best kit for each individual is the one that accurately diagnoses the specific health concern and provide actionable insights. Blood testing helps you take control of your health by ensuring results are normal range or providing detailed insights for low levels.
How Do You Use a Home Blood Test?
Utilising home blood tests is a simple and straightforward process, generally, one needs to prick their finger with the sterile lancet provided, collect a small blood sample in a vial, and then send it off to a lab in a pre-paid envelope. About 97% of people found home blood tests easy to use, irrespective of age or technical proficiency, as found in a study cited by The British Medical Journal. It's essential to follow the kit instructions closely to ensure accurate results.
How Long Can I Store a Blood Sample Before Sending it to the Lab?
The length of time a blood sample is allowed to be stored before sending it to a lab varies, typically, it's advised to send the blood samples to the laboratory on the same day they are collected. Doing so, minimises the chance of cell degradation, which could potentially impact the test results.
How Should I Dispose of My Used Home Blood Test Kit?
Disposing of a used home blood test kit needs to be done with care to avoid any risk of contamination. Generally, the lancets and any other sharps must be placed in a sharps disposal container. Some home testing kits come with a safe disposal container for this purpose. A person is able to check with their local council for specific guidelines on sharps disposal. For other components like the packaging and instruction manuals, regular recycling methods are followed.
Can I Take a Blood Test at Home if I'm Pregnant?
Yes, absolutely a person who is pregnant is able to take blood tests at home. In fact, several home blood tests are designed specifically for pregnant women to monitor various health markers during pregnancy. These tests provide insights into nutrient levels, potential risks of gestational diabetes, and more. Home blood tests provide reassurance and essential information for pregnant women, although they don't replace regular antenatal check-ups, as stated by Dr Sarah Jarvis, a respected GP and health broadcaster.
Are Home Blood Tests as Accurate as Those Done in a Laboratory?
Yes, interestingly enough, home blood tests are just as accurate as those conducted in a laboratory when used correctly. About 95% concordance rate between home and lab results. These tests use the same analytical methods that labs employ, as found in a report in the Journal of Medical Internet Research. However, while the technology is indeed impressive, accuracy depends on correctly following the instructions for collecting and storing the blood samples. The critical aspect is that these kits are handled properly and sent to a certified lab for evaluation. This way, one is able to trust the results and use them to make informed decisions about their health.
Choosing the Right At-Home Blood Test
At-home blood tests have transformed how people monitor their health. With options like the comprehensive kits from Welzo, understanding one's body has never been easier or more convenient. Remember to select the right test for one's needs, use and store it correctly, dispose of it responsibly, and always seek advice from a healthcare professional when interpreting results. As seen, the benefits of at-home blood tests are significant, but they are most effective when used as part of a wider health strategy.
Blood Test Types and What They Detect
What is the Best Blood Test to Check Everything?
When it comes to comprehensive blood tests, one might consider the Wellwoman or Wellman Tests from Welzo. The broad-spectrum blood tests are designed to provide an overview of an individual's general health by examining multiple biomarkers across various body systems. A comprehensive test like this provides a snapshot of many aspects of one's health, but it's important to interpret the results in the context of an individual's circumstances and in conjunction with advice from a healthcare professional, as stated by Dr Claire Bowen, a leading pathologist.
Can a Home Blood Test Detect Serious Conditions like Cancer or Diabetes?
Yes, home blood tests have come a long way and are now able to help identify markers associated with serious conditions such as cancer and diabetes. However, while home tests might indicate potential problems, they are not definitive diagnostic tools. If a home test suggests an issue, it's crucial to follow up with a GP or a specialist for further testing, as explained by Dr Mike Evans, a distinguished clinician.
Can I Use a Home Blood Test Kit to Monitor My Cholesterol Levels or Blood Sugar?
Yes, absolutely, many home blood tests, including those offered by Welzo, offer the ability to monitor markers like cholesterol and blood sugar. These tests provide valuable insights for those managing conditions such as diabetes, heart disease, or those simply wanting to keep a close eye on their health.
How Much Does a Welzo Blood Test Cost in the UK?
Prices range from around £29 for a basic health check to over £89 for more comprehensive tests. The cost of a Welzo blood test in the UK vary depending on the complexity and range of biomarkers tested.
Which Biomarkers are Measured?
Welzo offers a variety of tests, each measuring different biomarkers. A comprehensive test might include markers related to liver health function, kidney function, cholesterol levels, glucose levels, as well as various vitamins and minerals. Consult with a healthcare professional to choose the most suitable test for an individual's needs.
Which Lab Does Welzo Use to Process Each Blood Sample?
Welzo partners with accredited laboratories to process the blood samples. These labs utilise state-of-the-art analytical tools to provide accurate and reliable results. The lab technicians handling the samples are all highly trained professionals who adhere to stringent quality control standards. All Welzo Labs are UKAS accredited.
Can I Talk to a Welzo GP for More Advice About My Results?
Yes, a person is able to seek advice from a Welzo GP. Once the test results are ready, one is able to schedule a consultation with a Welzo GP to discuss their results. These discussions provide valuable insights into one's health and offer guidance on next steps, making it an essential part of the service Welzo provides.
How Long Do Blood Test Results Take?
The turnaround time for Welzo blood test results is typically within a few days from when the lab receives the sample. This speedy service allows you to take control of your health swiftly without any prolonged waiting period.
Will My Blood Test Results be Easy to Understand?
Yes, Welzo aims to ensure the blood test results are easy to understand. They provide clear explanations for each biomarker, alongside the result, and a reference range for comparison. However, for more nuanced understanding and guidance, a consultation with a Welzo GP or one's regular healthcare provider is highly recommended.
Welzo Process and Safety
Where Do I Go to Have My Blood Sample Taken?
The beauty of at-home blood tests like those offered by Welzo is that a person doesn't need to go anywhere! These kits are designed for easy use in the comfort and privacy of your own home. Making sure one is relaxed and comfortable before taking the sample to ensure the process goes smoothly, as suggested by Dr Thompson, a senior GP with years of experience.
How Do I Receive My Results?
After the laboratory processes the blood sample or hair sample, the individual receives their results directly from Welzo. Generally, the results are uploaded to a secure online portal that one is able to access at their convenience. The approach combines convenience with data security, ensuring that one's personal medical information remains confidential, as explained by Dr Bowen.
What Happens if There is a Problem?
If an issue is detected in the blood test results, Welzo notifies the individual promptly. Furthermore, one has the option to discuss these findings with a Welzo GP. The Welzo GP helps explain the findings and suggest next steps, which might include a follow-up test or a consultation with a specialist.
How Do I Prepare for My Test?
Preparation for a blood test varies depending on the specific biomarkers being tested. Some tests might require a person to fast, while others might not. Generally, it is crucial to stay hydrated, avoid alcohol, and get a good night's sleep before testing. Welzo provides clear instructions for each test kit, ensuring a person is adequately prepared.
Does Taking a Blood Sample with a Home Blood Test Hurt?
No, while the process of collecting a blood sample involves a small prick on your finger, it usually causes minimal discomfort. The kit includes everything needed to minimise discomfort, including a sterile lancet designed for painless application. Any minimal discomfort is worth it for better health and to take control of your health.
What Happens After I Get My Blood Test Result?
Once one receives their blood test results, they are able to discuss them with a Welzo GP or their own healthcare provider. The provider is able to help interpret the results, advise on any necessary lifestyle changes, further tests, or referrals to a specialist. The blood test is just the beginning.
What Safety Information Should I Be Aware of When Doing a Blood Test at Home?
Safety is paramount when conducting an at-home blood test. Ensuring that the work area is clean, washing the hands thoroughly, and using the provided safety lancet correctly are essential steps. Once the test is complete, safely disposing of the lancet and any used wipes or bandages is crucial. Welzo provides detailed instructions on how to conduct the test safely and hygienically.
What Should I Do if I Struggle to Draw Enough Blood with My At-Home Test?
If one is having difficulty drawing enough blood, there are several steps that help. These include warming the hands to increase blood flow, hanging the hand down by one's side, and massaging one's finger towards the tip. If still struggling, contact the Welzo customer service team for advice.
Conducting a blood tests at home is a convenient, efficient way to stay on top of one's health and well being. From taking the sample to understanding the results, the process has been designed to be user-friendly and accessible. Nevertheless, the advice and guidance of medical professionals remain invaluable in understanding and acting on the information that these tests provide. Whether a person is conducting a routine health check, monitoring a known condition, or exploring potential health issues, home blood tests are a significant step forward in patient-led health care.
What Safety Information Should I Be Aware of When Doing a Blood Test at Home?
Yes, taking a blood test at home is very safe, but it's important to follow a few key guidelines. An individual must ensure they are working in a clean, well-lit space, as advised by Dr Thompson. Using soap and water to clean one's hands and the finger that is being pricked helps reduce any risk of infection. The lancets included with the Welzo blood test kit are designed for one-time use and must be disposed of safely after use.
Finally, while the risk of significant blood loss from a finger-prick test is very low, if bleeding continues after applying a clean cotton ball or bandage, it's important to seek medical advice.
Home Blood Tests Cost and Accessibility

How Do I Get My Blood Test for Free?
In certain circumstances, some blood tests might be available for free. The NHS often provides free blood tests if they're deemed medically necessary by a GP. In some instances, charities and health awareness organisations might run campaigns offering free blood tests for specific conditions. However, it's important to note that at-home blood test services like Welzo are typically paid services. The convenience and extensive testing options provided by these services come with a cost, as highlighted by Dr Thompson.
Can I Show My GP My Results?
Yes, a person is absolutely able to and encouraged to share their Welzo blood test results with their GP. Having a full picture of one's health, including any at-home test results, allows the GP to provide the best care available. Collaborative care, where patient, GP, and any other healthcare providers work together, often leads to the best health outcomes, as explained by Dr Martin.
Are There Any Side Effects or Risks Associated with Taking a Blood Test at Home?
As with any blood and finger prick test, some minimal risks exist. These might include slight discomfort or bruising at the site of the finger prick. In rare cases, an infection might occur at the needle site, although the risk is very low when instructions are followed properly. It is important to follow the kit's instructions.
Can Children or Elderly People Use Home Blood Test Kits?
Many home blood test kits are suitable for a wide range of ages, but it's essential to read the instructions and any age advisories or restrictions. For children, parental supervision is crucial. Elderly people are able to use these kits, though they might require assistance. Home tests are a great tool for many people, but they're not suitable for every situation. If in doubt, it's best to seek advice from a healthcare professional, as advised by Dr Evans.
Are There Any Specific Brands of Home Blood Test Kits Recommended by Medical Professionals?
Certain brands of home blood test kits come highly recommended by medical professionals based on their accuracy, ease of use, and the quality of their customer service. Welzo, for example, is often praised for its comprehensive range of tests and seamless user experience. However, the best kit for each individual depends on their specific needs and health goals. Discussing with a GP or a trusted healthcare provider is recommended for guidance based on an individual's health needs, as suggested by Dr Thompson.

Are Blood Tests Available at Home Through NHS?
At the moment, the NHS primarily offers blood tests at hospitals or GP surgeries. In certain circumstances, like for patients who are housebound, a district nurse might be able to conduct a blood test at home. However, for the most part, comprehensive at-home blood testing is a service offered by private companies like Welzo. These services might supplement, but not replace, the routine care provided by the NHS. The NHS provides exceptional care and must always be one's first point of call for serious health concerns. At-home tests provide valuable supplementary information and convenience, as explained by Dr Martin.
What is the Best Home Blood Test in the UK?
The 'best' home blood test depends on an individual's health needs, goals, and preferences. However, certain companies stand out for their range of tests, reliability, and customer service. Welzo, for example, offers a variety of comprehensive health checks and boasts a user-friendly system with accessible blood test results. The best tests are those that provide actionable insights for users. This means a clear presentation of results, straightforward instructions, and easy access to expert advice, according to Dr Bowen.
Are There Any Home Blood Test Kits Available at Boots?
Yes, Boots, one of the UK's leading pharmacy chains, offers a range of home health tests, including some for blood testing. These typically target specific areas, such as cholesterol levels or vitamin deficiencies. However, for a more comprehensive overview of one's health, services like Welzo might be more suitable. Home health tests available in retail stores are useful for monitoring specific aspects of one's health, but for a broad overview, comprehensive services like Welzo are often a better choice, as noted by Dr Evans.
What are the Best Online Blood Tests in the UK?
Many reputable companies offer online blood tests in the UK. Again, Welzo is often top-rated for its comprehensive approach and clear communication of blood test results. Other notable providers include Thriva and Medichecks. When choosing an online blood test, look for providers who offer secure data handling, easy sample collection, clear instructions, and comprehensive results, as emphasised by Dr Thompson.
Where Can I Find Private Blood Tests Near Me?
Private blood tests are found in a variety of places. Many private healthcare providers and clinics offer blood testing services, and some high-street pharmacies, such as Boots, provide the service. Additionally, online services like Welzo send blood test kits directly to one's home, making it easier than ever to access these tests. Always ensure the provider is reputable and registered with an appropriate healthcare regulator, as advised by Dr Martin.
What Does a Bupa Blood Test Involve?
Bupa, a private healthcare provider, offers various blood tests as part of their health assessments or standalone tests. These are typically carried out at a Bupa health centre. The exact tests performed depends on the individual's health concerns, but they might include checks for things like cholesterol, glucose, and liver health function. As with all tests, a discussion with a healthcare professional is important to ensure the correct tests are ordered based on one's own health history and concerns, as advised by Dr Bowen.
What Does a Full Blood Test in the UK Include?
A full blood test, often called a Full Blood Count (FBC) or Complete Blood Count (CBC), typically examines several components of the blood, including red blood cells, white blood cells, and platelets. The test helps detect a range of conditions, from anaemia to infections to certain cancers. At-home test providers like Welzo often offer comprehensive health checks that cover a wide range of biomarkers, providing a broader view of one's overall health.
Answering your Health Test Queries
How does the home health test process work?
Taking a home health test is straightforward. Select the type of test you would like, if you are unsure of what test you need, you can use our quiz on the home page. Once you have selected the test you would like to proceed with, checkout securely online. We will dispatch the test for delivery the next day if placed before 14:00. The test will be sent to your house via Royal Mail tracked next day delivery. Once you receive your test kit follow the instructions sent to you via email on how to take your test and send the kit back to our accredited lab for analysis. You will then be notified within a few days by email to log in to our online app to view your test results and recommendations.
Who can benefit from the test
People who are looking to monitor their health concerns or assess certain hormone or vitamin levels due to changes in mood, energy or lifestyle. By using our Welzo home test kits there is no need to go to arrange an appointment with your GP or arrive at especially benefiting those who are busy. It is also useful if you are in need of a low-effort health assessment process or is ideal for those who suffer from limited mobility. Our testing range is very accessible and convenient so can be used at home or wherever you feel most comfortable.
When should I take the test?
If you have noticed you are feeling well but are unsure of the cause or are looking to keep track of certain underlying health issues, regular home testing is suitable for you. You can test yourself for concerns such as;
- Lifestyle changes - if you have seen you are more lethargic or made a change to your diet it can be useful to assess your overall vitamin deficiency levels
- Ongoing medical conditions - to track the state of a certain health issue order an at-home test and you are able to reorder on a regular basis to monitor any changes over time
- Female specific concerns - whether you are a new mother or going through menopause it is important to record the status of your health and make necessary adjustments
- Male specific concerns - to assess the general balance of your hormone or understand what is impacting your welling the well-man or hormone blood tests are recommended
How often can I use the blood test?
Fertility tests can be used regularly, more so on a monthly basis during times when you are trying to conceive. The timing of fertility tests is also dependent on how regular your periods are and the amount of time it has been since you stopped using contraception. Also, healthcare professionals recommended that your vitamin levels be checked every 6 months. This is so you are able to monitor and respond to concerns in order to prevent symptoms or reduce further health issues. This information is offered as advice, for further guidance, you can check with your doctor or test yourself according to your own discretion. Furthermore, if you are a sexually active individual it is recommended to use STI tests whenever you are engaging with a different partner.