Chlamydia Test
AS SEEN IN
Chlamydia Test
Chlamydia is a sexually transmitted infection that can cause serious health problems if left untreated. This test can help you act quickly to have it treated further.

What does it test for?
This test checks the presence of Chlamydia. Chlamydia is an STI that can often be symptomless.
AS SEEN IN
Don't just take our word for it
Assistant Athletic Trainer
Jordan Waits reviewed welzo.com
"I simply ordered the test online, received it in the mail a few days later, and took the test in the comfort of my own home using a quick finger prick. The instructions were clear and easy to follow, and the process itself was quick and painless."
Health & LIfe Coach
Roxy Richards reviewed welzo.com
"I followed the recommendations provided by Welzo, and I have to say, I feel so much healthier now. I have a lot more energy, and I just feel better overall. It's amazing how much of a difference small changes can make"
Digital Marketing Consultant
Niall Bert reviewed welzo.com
"When I received my results, I was very interested to see some hormonal imbalances. I didn't even know that was a possibility! But the Welzo report provided me with clear and detailed information about what was going on inside my body, and what I needed to do to address the imbalances."
Chlamydia is a common sexually transmitted infection (STI). If left untreated, over a period of time, a chlamydia infection can result in dangerous health conditions. Chlamydia is also highly transmissible therefore if you have an infection without knowing you are putting your sexual partners at considerable risk.
Over 80% of STIs are asymptomatic, with chlamydia infections often displaying no symptoms. Therefore regular testing and treatment is essential.
However, some common symptoms include:
Pain when urinating
Painful erections (males)
Pain and discomfort in and around the vaginal area (females)
Pain during sexual intercourse
Discharge from the genitals
Rashes on the genital or anal area
Strong vaginal odours
Unusual lumps or blemishes around the genital area


Chlamydia Test
Chlamydia is a sexually transmitted infection that can cause serious health problems if left untreated. The good news is that chlamydia can be easily treated with antibiotics.
If you think you might have chlamydia, it's important to get tested as soon as possible. You can get a chlamydia test at your local Planned Parenthood health centre, or your doctor's office.
There are two types of chlamydia tests: a urine test and a swab test. A urine test checks for the presence of chlamydia in your urine. A swab test involves taking a sample of discharge from your vagina or penis and checking it for the presence of chlamydia bacteria.
Both types of tests are quick and easy, and they can be done in the privacy of your doctor's office. The results of a chlamydia test are usually available within a few days.
If your test comes back positive, don't worry — chlamydia is easily treatable with antibiotics. Your doctor will prescribe a course of antibiotics that you'll need to take for 7-10 days. It's important that you take all of the antibiotics prescribed, even if you start feeling better after a few days.
You should avoid having sex until you've finished taking the entire course of antibiotics. This will help ensure that the infection is completely cleared from your body.
Chlamydia Test Urine
Chlamydia is a common sexually transmitted disease (STD). It is caused by the bacteria Chlamydia trachomatis. Chlamydia can infect both men and women. It is usually spread through sexual contact with someone who has the infection. Chlamydia can also be passed from an infected mother to her baby during childbirth.
Chlamydia is a serious infection. It can cause permanent damage to a woman's reproductive organs. This can make it difficult or impossible for her to get pregnant later on. Chlamydia can also cause a dangerous infection of the lining of the brain and spinal cord in new-born babies.
If you think you have chlamydia, see your doctor as soon as possible. Early treatment can prevent serious health problems.
If you are sexually active, it is important to get tested for chlamydia every year. You can get tested at your doctor's office, at a clinic, or at some Planned Parenthood health centres. You can also buy a home test kit.
If you have chlamydia, it is important to tell your current and past sexual partners so they can get tested and treated. If you do not treat chlamydia, it can lead to serious health problems, including infertility and arthritis.
Additional Insight from Dr Sameer Nakedar, MBBS, MRCGP, PGCert
Sometimes sexual partners can pass on chlamydia without realising they are infected because, in many cases, Chlamydia shows no symptoms. If it is left untreated, Chlamydia can progress to other severe conditions. For example, Pelvic Inflammatory disease (PID) in women, which in turn can be a cause of fertility problems and severe pain. Pregnant women can even pass this on to the baby.
Statistics and Information on Chlamydia
Of all Chlamydia cases are found in young adults
60% of all chlamydia cases in the UK are found in young adults and teenagers, mostly prevalent in the 15 to 25 year old age bracket.
Of women do not display symptoms
70% of women and approximately 50% of men do not display symptoms when they have a Chlamydia infection. Therefore regular testing is essential in stopping the spread of Chlamydia.
Experts Opinion
"Amongst sexually transmitted infections (STIs), Chlamydia is one of the most common.
The ideal time to take this test is 14 days from when the infection may have been acquired. Reassuringly, Chlamydia is easy to treat with antibiotics if picked up early and appropriately."
Dr Sameer Nakedar
MBBS, MRCGP, PGCert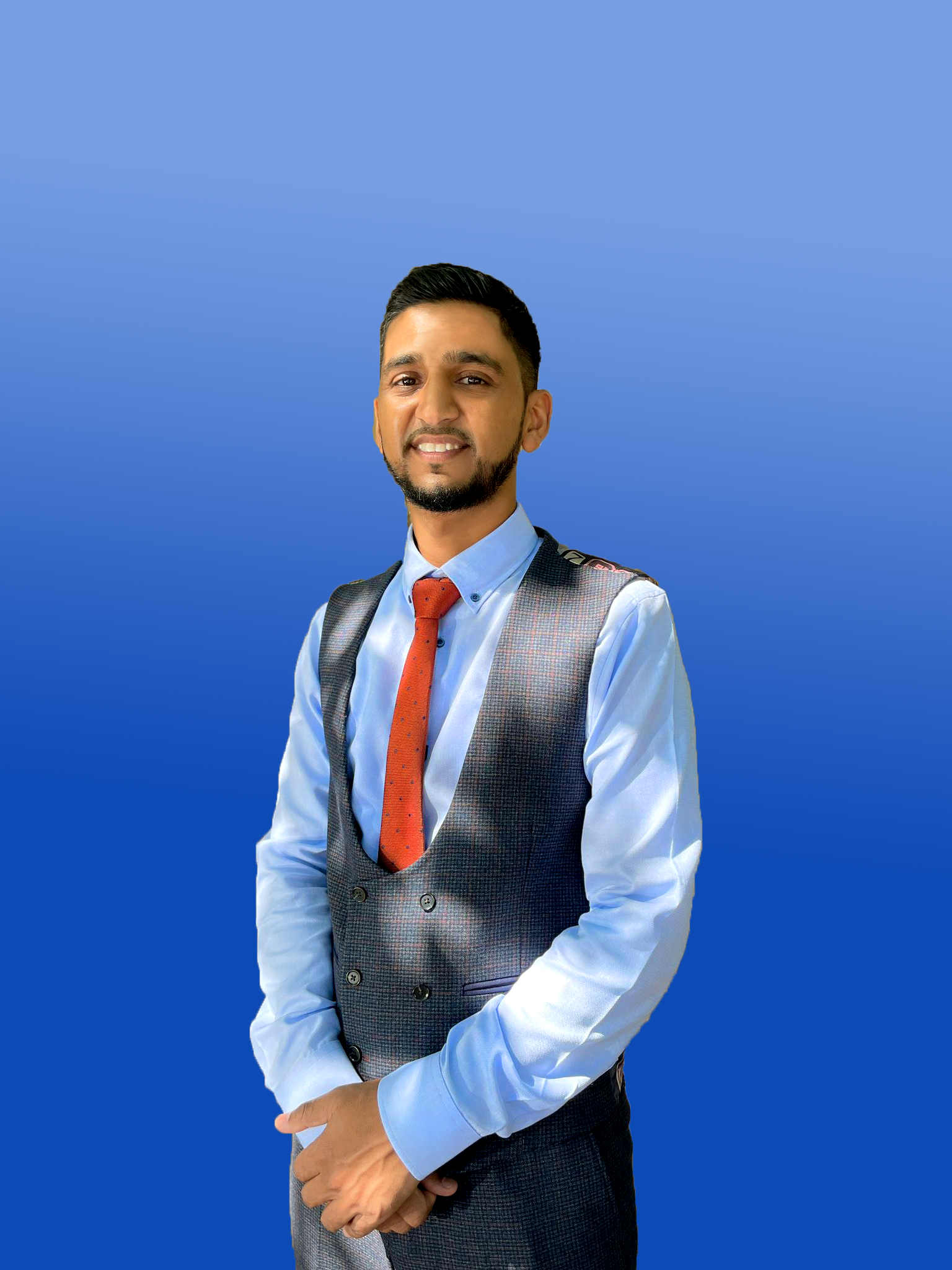 How to take a home blood test
Collecting a blood sample for your finger prick home test is straightforward. Watch the video below for more details on how to take a home blood test.
How it works
Pick your home test

We have a wide range of tests to cover your health needs. Order with next day delivery and avoid sitting in a doctor's office or clinic. Use our quiz to find the right test for you.

Take your test

Activate your test and collect your sample in the morning. Return your sample on the same day, using the prepaid shipping label provided. Samples use a simple finger prick collection method that takes around 5 minutes to complete.

Results within 48 hours

You'll get verified results and insights into what the biomarkers mean. Order now to become a healthier you!
Why Welzo
Convenient and fast
Welzo health tests are shipped straight to your address the very next day.
Secure and accurate
We are a team of doctors and scientists, making cutting edge analysis accessible.
24/7 Customer Support
We issue results 24/7, giving you personal insights into your body.
Frequently Asked Questions