AMH Blood Test
AS SEEN IN
AMH Blood Test
If you're a woman of reproductive age, you may order an AMH blood test to check your ovarian reserve. This test measures the level of anti-Mullerian hormone (AMH) in your blood. AMH is produced by small follicles in the ovaries and is a good indicator of ovarian reserve.
When to test:
Are you busy with getting on with life but beginning to wonder how much time you might have left to start a family? Do you want to find out whether your ovarian reserve is normal for your age? Or are you considering fertility treatment and want to know if low AMH might reduce your chances of success? Although this AMH test cannot give you a precise answer about how many viable eggs you have left, or predict your chances of becoming pregnant, it can be used to help you in family planning if it shows that your AMH is abnormal for your age.
AS SEEN IN
Don't just take our word for it
Assistant Athletic Trainer
Jordan Waits reviewed welzo.com
"I simply ordered the test online, received it in the mail a few days later, and took the test in the comfort of my own home using a quick finger prick. The instructions were clear and easy to follow, and the process itself was quick and painless."
Health & LIfe Coach
Roxy Richards reviewed welzo.com
"I followed the recommendations provided by Welzo, and I have to say, I feel so much healthier now. I have a lot more energy, and I just feel better overall. It's amazing how much of a difference small changes can make"
Digital Marketing Consultant
Niall Bert reviewed welzo.com
"When I received my results, I was very interested to see some hormonal imbalances. I didn't even know that was a possibility! But the Welzo report provided me with clear and detailed information about what was going on inside my body, and what I needed to do to address the imbalances."
AMH (Anti-Mullerian Hormone) is a hormone produced in the ovaries. It is produced by the surrounding tissue around the female eggs. Testing for AMH is carried out to assess the levels of a woman's ovarian reserve. This test can help indicate how many eggs a woman has left for pregnancy naturally, and provides a good range for how viable pregnancy is for that individual.
Do you suffer from low AMH levels?
Low levels of Anti-Mullerian Hormone can indicate you have few viable eggs left for pregnancy. This test is often carried out for woman checking before undergoing IVF treatment to check viability and for woman who are looking to become pregnant. You may also need an Anti-Mullerian Hormone test if you are a woman with polycystic ovary syndrome. Symptoms of PCOS include: Decreased breast size Menstrual disorders Acne Excess body and facial hair growth Weight gain
Additional Insight from Dr Sameer Nakedar, MBBS, MRCGP, PGCert
Anti-Mullerian hormone (AMH) levels can be an 'egg reserve test'. AMH is secreted from cells in the developing eggs on the ovaries, also known as follicles. Women are born with their lifetime supply of eggs. As a woman ages, the quantity and quality of these eggs gradually decrease.
AMH levels cannot tell precisely how many eggs are available but provide an estimate. It cannot assess the likelihood of getting pregnant, and low levels do not mean a woman cannot become pregnant. Conversely, normal levels do not suggest that a woman can get pregnant. AMH levels can be affected by taking certain medications such as contraception pills or chemotherapy.
What is an AMH Test used for?
An AMH test is primarily used to measure a woman's viable egg count for pregnancy and can help to indicate what treatment (if necessary) is needed when aiming to become pregnant in the most efficient manner.
Chance of natural pregnancy at age 40
According to research conducted by Extended Fertility, a woman's chance of natural pregnancy decreases from approximately 25% at age 25 to less than 5% at age 40.
By puberty a woman loses over 50% of her viable eggs for pregnancy
Research shows that by the time a woman reaches puberty, she loses over 50% of her eggs. Women are generally born with around 1,000,000 eggs. Each month following puberty she loses 1000 eggs per month on average, decreasing the chances of natural pregnancy as she ages. An AMH test can indicate how many eggs are left in her reserve.
Expert Opinion
"Testing AMH levels are helpful to consider if a woman is trying to conceive or considering fertility treatment and will give a good idea of a woman's egg reserve based on her age. It can help a woman carefully plan the following stages of her fertility/ conception journey. High levels can also help suggest an ovarian disorder such as PCOS or ovarian tumours, prompting early help as needed."
Dr Sameer Nakedar
MBBS, MRCGP, PGCert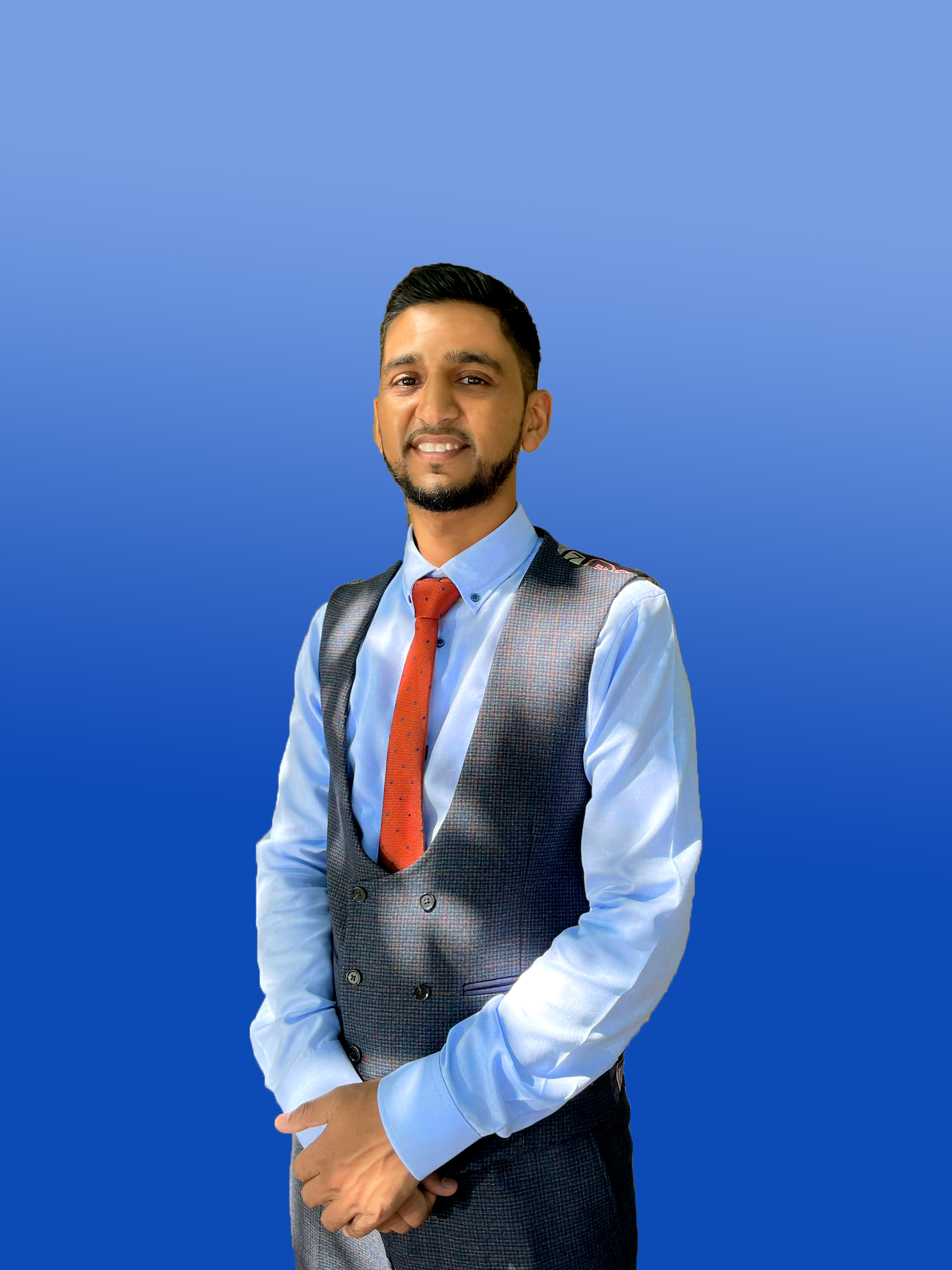 How to take a home blood test
Collecting a blood sample for your finger prick home test is straightforward. Watch the video below for more details on how to take a home blood test.
How it works
Pick your home test

We have a wide range of tests to cover your health needs. Order with next day delivery and avoid sitting in a doctor's office or clinic. Use our quiz to find the right test for you.

Take your test

Activate your test and collect your sample in the morning. Return your sample on the same day, using the prepaid shipping label provided. Samples use a simple finger prick collection method that takes around 5 minutes to complete.

Results within 48 hours

You'll get verified results and insights into what the biomarkers mean. Order now to become a healthier you!
Why Welzo
Convenient and fast
Welzo health tests are shipped straight to your address the very next day.
Secure and accurate
We are a team of doctors and scientists, making cutting edge analysis accessible.
24/7 Customer Support
We issue results 24/7, giving you personal insights into your body.
Frequently Asked Questions