Weight Loss Blood Test
Are you trying to lose weight, but finding it hard to stick to a healthy diet and exercise regimen? If so, you may want to consider getting a Weight Loss Blood Test to see if there are any underlying health conditions that could be making your weight loss difficult.
What does it test for?
Oestradiol
FSH
Total Cholesterol: HDL
Total Cholesterol
HbA1c
TIBC
Ferritin
TSH
Cortisol
ALT
GGT
Creatine Kinase
Testosterone
LDL Cholesterol
Non-HDL Cholesterol
Triglycerides
Iron
Transferrin Saturation
Free Thyroxine
Vitamin D
Bilirubin
ALP
hs-CRP
The Oestradiol Blood Test can detect the levels of Oestradiol in the blood. Women who have attained the age of 50 and above, and are on their way to menopause have the lowest amounts of Oestradiol in their blood. This can lead to hot flashes, infertility issues, osteoporosis, night sweats and mood swings. A hormonal imbalance can significantly affect the physical and mental well-being of an individual. Men that are concerned about abnormal breast tissue growth and women facing abnormal menstrual cycles can take the Oestradiol Blood Test to find the underlying issue. Along with the report, we also provide our Certified Doctor's comments.
Follicle Stimulating Hormone (FSH) is made in the pituitary glands and plays an essential role in sexual functioning. FSH is one of the gonadotropic hormones, the other being LH. FSH helps regulate the women's ovaries and stimulates the growth of ovarian follicles. FSH is also involved in oestradiol products. For this reason, FSH is part of Welzo's cutting edge female fertility home test due to its vital role in healthy female sexual function.


HDL (high-density lipoprotein) percentage of total calculates the amount of HDL you have compared to your total cholesterol level. This specific test biomarker assesses your cardiovascular risk by calculating the total amount of 'good' vs 'bad' and total cholesterol you have in your blood. Doctors and heart disease assessment calculators use this % of the total to evaluate your overall cardiovascular health.
Total cholesterol measure the total amount of cholesterol in your blood, including HDL and LDL. Cholesterol is created in the liver and plays an important role in multiple bodily functions such as; creating vitamin D and bile and being the membrane of all of your body's cells. Cholesterol helps to transport fatty acids around through the blood, and can act as a great indicator for your heart health, such as predispositions to cardiovascular issues such as a heart attack and heart disease.
Glycated haemoglobin also referred to as HbA1c, is a more accurate long-term measure of glucose levels (blood sugar levels) in your blood. Haemoglobin is part of the red blood cells that carry oxygen through your bloodstream. Testing HbA1c measures long-term glucose levels, as glucose attaches to your red blood cells, with these cells living for around 14 weeks on average. This is ideal for monitoring diabetes and pre-diabetic susceptibility because it can provide insight over a three-month period prior to testing.
Too much and too little iron in the body can lead to problems. The Total Iron Bounding Capacity Test measures the amount of iron within the bloodstream. The test also measures how well the iron is transported around the body via the transferrin. Anaemia is the condition of not having enough iron in the blood. Having too much iron in the blood is rarely caused by an overdose of vitamins or supplements and can cause symptoms ranging from feeling tired and weak to an irregular heart rhythm.
Ferritin is the protein that stores iron in the body. Iron is needed to provide muscles with oxygen so that they receive the energy they need to function properly. Ferritin will release the iron when needed and is kept within the body's cells, most commonly found in the liver. We check ferritin levels to ensure that there is proper storage of iron in the body's cells otherwise the iron will be depleted quickly.
TSH (Thyroid Stimulating Hormone) or thyrotropin is secreted by thyroid gland, located in the throat, and can help identify cases of hypothyroidism and hyperthyroidism. Both the excess and under secretion of TSH can lead to weight loss, anxiety, palpitations, irregular sleep patterns and irregular menstrual cycles. Hypothyroidism is majorly associated with overlapping symptoms as menopause.
Cortisol is produced by the adrenal gland and has a massive impact on multiple physical and mental functions within the body. Cortisol is a steroid and is often referred to as the "stress hormone" due to it often being released when a person is in a perceived state of "stress". However it is not limited to this role within the body and is also involved in multiple metabolic and immune responses. Please note that cortisol levels fluctuate throughout the day with them peaking when you wake up and being lowest at the end of the day. Therefore it is important to take your blood test first thing in the morning when you wake up to make sure you measure them at maximum capacity.
Alkaline Phosphate (ALP) is an enzyme that is found in the liver, kidney, bones and digestive system. If ALP levels are detected in the bloodstream and are above the reference range, it indicates liver disease or bone disorder.
The gamma-glutamyltransferase (GGT) test is undertaken to measure the amount of the GGT enzyme in the blood. GGT's function in the body is to transport molecules and aid the metabolization of toxins and drugs within the liver. A high GGT reading can be due to liver damage or disease, these may include hepatitis or cirrhosis. Testing Gamma GT is also important for bile duct infection and monitoring alcohol abuse.
Creatine Kinase is a component present in the muscles of your body. It is a type of protein. A high level of creatine kinase indicates that the muscles need repair and have been injured. Creatine Kinase also supports heart function and is impaired and can be an indication of a mild/ severe heart attack.
Testosterone, also commonly called as the male hormone, is essentially found in males and in much smaller quantities in females. It plays an important role in the growth phase of the male body and is responsible for maturing of male reproductive organs, development of masculine features (facial hair etc.,), distribution of muscle mass and regulation of metabolism. In females, it influences distribution of muscle mass, fat and growth of red blood cells. Excess levels of testosterone is related to development of clots inside the body due to increased amounts of red blood cells. Reduced levels of testosterone can lead to loss of lean muscle mass, erectile dysfunction and low libido.
LDL or Low-density lipoprotein helps the body transport fat such as Triglycerides. However, LDL is often referred to as the 'bad' cholesterol because when your LDL levels are elevated, you face an increased risk of cardiovascular issues. These include heart attack and heart disease. This occurs as LDL can lead to fatty deposits accruing in the artery walls leading to atherosclerosis.
While we are individually measuring your HDL and LDL levels in this test, we will also carry out a non-HDL cholesterol check. This essentially includes all harmful cholesterol in your blood sample and is considered a primary indicator and risk assessment tool for cardiovascular health. Non-HDL levels should generally be below 4mmol/L. HDL and LDL levels can then be monitored to evaluate how any implementation of diet and lifestyle changes impacts your individual cholesterol levels, helping you to optimise your lifestyle based on your biomarkers.
Triglycerides are a blood fat playing an essential part in the healthy function of your body. Triglycerides are the body's primary storage method for fat and can be used as an energy source. Triglycerides are created in the liver, and while they are essential for energy and fat storage, having elevated levels of triglycerides can lead to cardiovascular issues. Therefore it is crucial to monitor your triglycerides when checking overall cholesterol levels.
Iron is a mineral found within the blood, and is needed to help create haemoglobin which is a protein in the blood responsible for the transport of oxygen within the body's blood cells. If the body does not have enough haemoglobin, the muscles do not get enough oxygen and cannot work properly. It is important for people to have the correct amount of iron otherwise they will feel more tired and become Anaemic. The body's iron stores are sourced from one's diet and from the breakdown and turnover of red blood cells. When a test reveals low iron levels, a change in diet or added supplements can be used for treatment.
Transferrin Saturation is tested to measure how much the protein is saturated by iron that it will then transport around the body. The transferrin binds itself to iron and ensures it delivers the haemoglobin and oxygen the iron has provided to the muscles to be used as energy for movement.
FT4 or free thyroxine is one of the two critical hormones produced by the thyroid gland. While it is produced in greater abundance as compared to FT3, it is thought of as a reservoir for FT3 whenever the body needs and this leads to the conversion of FT4 into FT3. Most of the thyroxine is not attached to a protein and the Menopause blood test helps to identify if there's a deficiency/excess of the hormone to detect thyroid-related ailments.
Vitamin D is a vitamin that's essential for many functions in your body, including bone and muscle health. Vitamin D can be found in food, supplements, and fortified foods. If you don't get enough vitamin D, you may develop osteoporosis or muscle weakness. An average vitamin D level is 20 to 50 ng/mL. If you have a low vitamin D level, we may recommend that you take a vitamin D supplement or eat foods fortified with vitamin D.
When red blood cells break down they produced a brownish-yellow pigment called Bilirubin. A build up of bilirubin within the bloodstream may be the cause of jaundice or liver disease.
Alanine transferase (ALT) is an enzyme produced in the heart and liver cells. The testing of ALT will detect how much ALT is in the bloodstream but cannot show how much damage has been caused to the liver. The test is important to determine the health of the liver especially if drugs, heavy alcohol use or viruses (hepatitis) have been present. Lower ALT results have mostly indicated a healthy liver but healthy ALT ranges will depend on many factors, such as age and sex.
To check inflammation levels, we conducted an advanced CRP evaluation. C-Reactive Protein (CRP) is a protein found in the blood which increases in response to inflammation. CRP is produced by the liver in response to inflammation. It is a biomarker of inflammation that is strongly associated with the risk of cardiovascular diseases, such as heart attack and stroke. High levels of CRP are found in people with chronic inflammatory diseases, such as rheumatoid arthritis, and in people who have had a recent heart attack or stroke. CRP is not a specific marker for any one disease, but it is a valuable indicator of inflammation.
The Weight Loss Blood Test is ideal for individuals that have lost a lot of weight or gained weight in a considerably short period of time. Weight Loss/ Gain can be a symptom of an underlying disease or disorder. It can be an indicator of vitamin deficiency, hormonal imbalance or improper functioning of the organs. This blood test will determine the levels of Vitamin D, Cortisol or stress hormone, inflammation in the body, thyroid hormones and liver as well as kidney functioning. Along with the report, we also provide our Certified Doctor's comments.
Have you been feeling any of these symptoms lately?
The Weight Loss Blood Test is suitable for the following individuals who are:
1. Unable to lose or gain weight
2. Experience frequent weight fluctuations
3. Feel fatigued or tired often
4. Experience mood changes or depression, anxiety
reduction of body weight
can significantly reduce the risk of heart diseases and improve cardiovascular health for those suffering from obesity.
individuals in UK and Europe
are known to try reducing their weight. However, individuals are unaware that thyroid diseases or other disorders can have an impact on weight.
Experts Opinion on Weight Loss Home Tests
"Losing weight can often be difficult and these tests can identify triggers as to why weight loss might be a challenge for you. Looking at these triggers can also help instigate treatments which may assist you to lose appropriate weight and gain better energy. It's important to note that if you have abnormal unexplained weight loss then it's important to see a doctor as soon as possible."
Dr Sameer Nakedar
MBBS, MRCGP, PGCert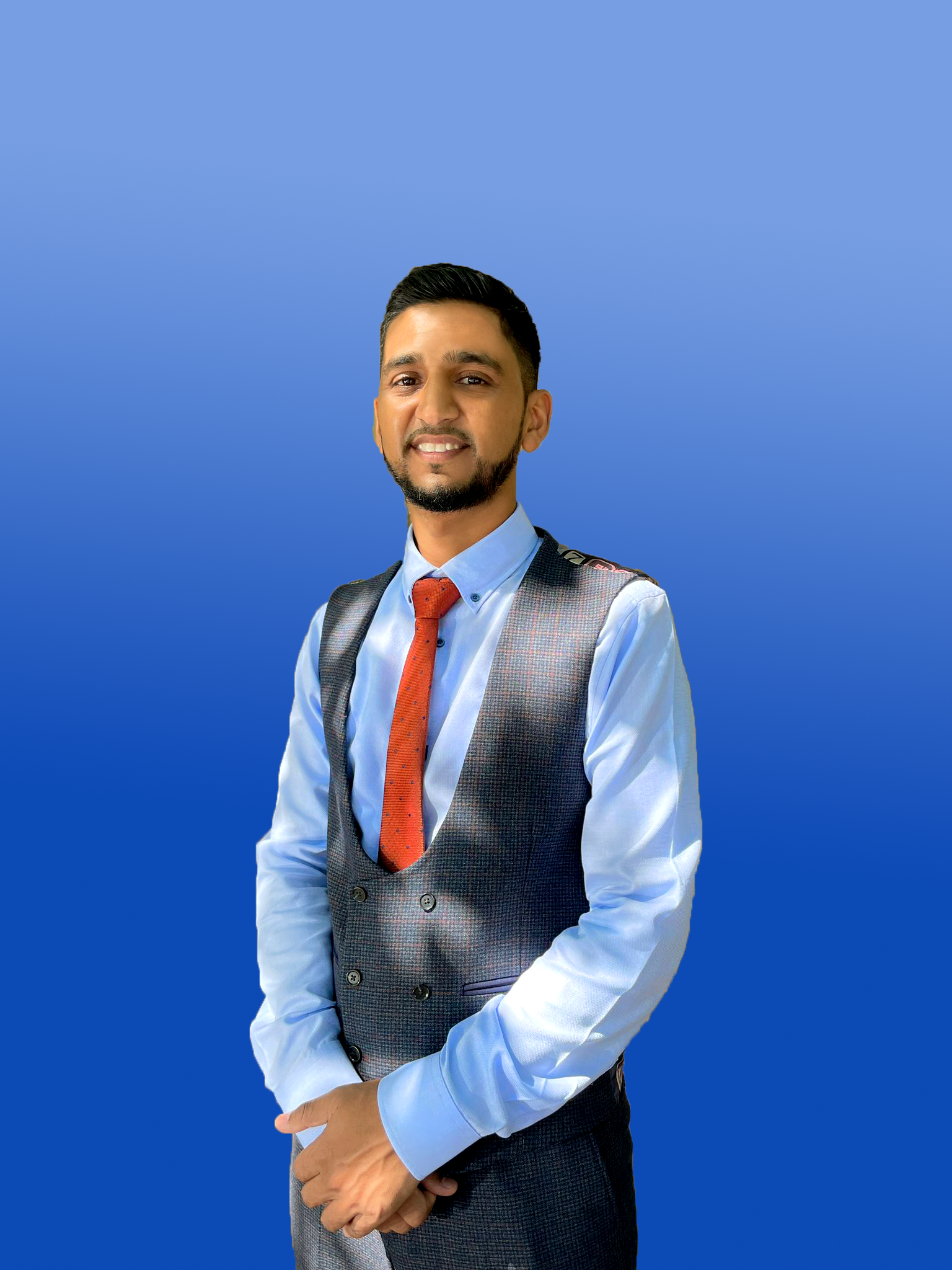 How to Order an At-Home Test
Ordering one of our at-home tests is easy. See our video below for a full walk-through.
How it works
Pick your home test

We have a wide range of tests to cover your health needs. Order with next day delivery and avoid sitting in a doctor's office or clinic. Use our quiz to find the right test for you.

Take your test

Activate your test and collect your sample in the morning. Return your sample on the same day, using the prepaid shipping label provided. Samples use a simple finger prick collection method that takes around 5 minutes to complete.

Results within 48 hours

You'll get GP-reviewed results and personalised recommendations to improve your results. Order now to become a healthier you!
Why Welzo
Convenient and fast
Welzo health tests are shipped straight to your address the very next day.
Secure and accurate
We are a team of doctors and scientists, making cutting edge analysis accessible.
24/7 Customer Support
We issue results 24/7, giving you personal insights into your body.
Frequently Asked Questions