Vitamin Deficiency Test
AS SEEN IN
Vitamin Deficiency Test
A Vitamin Deficiency Test can help to determine if you are missing any essential vitamins. This type of test can be especially helpful for people who have a history of eating disorders or for those who are pregnant or breastfeeding. 
What does it test for?
Vitamin B12
Folate
Vitamin D
AS SEEN IN
Don't just take our word for it
Assistant Athletic Trainer
Jordan Waits reviewed welzo.com
"I simply ordered the test online, received it in the mail a few days later, and took the test in the comfort of my own home using a quick finger prick. The instructions were clear and easy to follow, and the process itself was quick and painless."
Health & LIfe Coach
Roxy Richards reviewed welzo.com
"I followed the recommendations provided by Welzo, and I have to say, I feel so much healthier now. I have a lot more energy, and I just feel better overall. It's amazing how much of a difference small changes can make"
Digital Marketing Consultant
Niall Bert reviewed welzo.com
"When I received my results, I was very interested to see some hormonal imbalances. I didn't even know that was a possibility! But the Welzo report provided me with clear and detailed information about what was going on inside my body, and what I needed to do to address the imbalances."
Vitamin B12 is a vitamin that's essential for many functions in your body, including red blood cell production and nerve function. Vitamin B12 can be found in food, supplements, and fortified foods. If you don't get enough vitamin B12, you may develop anaemia or nerve damage. A normal vitamin B12 level is 200 to 900 ng/mL. If you have a low vitamin B12 level, your doctor may recommend that you take a supplement or eat foods that are fortified with vitamin B12.
Folate, folic acid or a vitamin B test checks for the serum levels of folate in the blood. Folate is essential in the healthy creation and regulation of your body's red blood cells. A typical folate rate is considered 2.7 to 17 nanograms per millilitre (ng/mL). A result lower than 2.7 ng/ml can mean you have a deficiency.
Vitamin D is a vitamin that's essential for many functions in your body, including bone and muscle health. Vitamin D can be found in food, supplements, and fortified foods. If you don't get enough vitamin D, you may develop osteoporosis or muscle weakness. An average vitamin D level is 20 to 50 ng/mL. If you have a low vitamin D level, we may recommend that you take a vitamin D supplement or eat foods fortified with vitamin D.
Have you been feeling any of these symptoms lately?
The Vitamin Deficiency blood test is suitable for individuals experiencing one or more of the following symptoms:
1. Inflammation of the tongue
2. Fatigue and shortness of breath
3. Loss of appetite
4. Increased rate of heartbeat
5. Anxiety/ Depression
6. Weakness of bones and muscles
7. Reduced cognitive ability
Your doctor will likely recommend a blood test if you are displaying symptoms of a vitamin deficiency. Symptoms can include fatigue, muscle weakness, bone pain, and rashes. A blood test can measure the levels of vitamins in your blood and can help identify which vitamin or vitamins you may be lacking.
If you are diagnosed with a vitamin deficiency, your doctor will likely recommend that you take supplements to correct the problem. In some cases, you may need to change your diet to include more foods that are high in the missing vitamin or vitamins.
Vitamin deficiencies can lead to a number of health problems. If you don't get enough of certain vitamins, you may experience symptoms like fatigue, weakness, and dizziness. Vitamin deficiencies can also cause more serious problems like anemia and osteoporosis.
To avoid vitamin deficiencies, make sure to eat a balanced diet that includes plenty of fruits and vegetables. You should also take a daily multivitamin supplement to ensure that you're getting all the vitamins you need. If you have any concerns about your vitamin intake, talk to your doctor or a registered dietitian. They can help you create a dietary plan that's right for you. Vitamin Deficiency are common, but they're also preventable. By eating a healthy diet and taking a daily multivitamin, you can help keep your body working the way it should.
Why take a test?
The Vitamin Deficiency Test will screen for the vital vitamins and nutrients that are required in the body. If you have been feeling tired lately or unable to focus on work, it may be because of a vitamin deficiency.
of people that were infected with covid-19
at some point, were found to be deficient in Vitamin D. Researchers have identified that adequate levels of Vitamin D can help maintain immunity and reduce complications when infected with covid-19.
adults in the UK
are Vitamin D deficient. The Government has advised that adults take supplements if required as the lack of sunlight causes Vitamin D deficiency.
Experts Opinion on Vitamin Deficiency Home Tests
"Some diets and lifestyles can cause vitamin deficiencies. This panel can help to determine if an individual needs to increase their daily vitamins, which can be achieved through supplements or diet alterations."
Dr Sameer Nakedar
MBBS, MRCGP, PGCert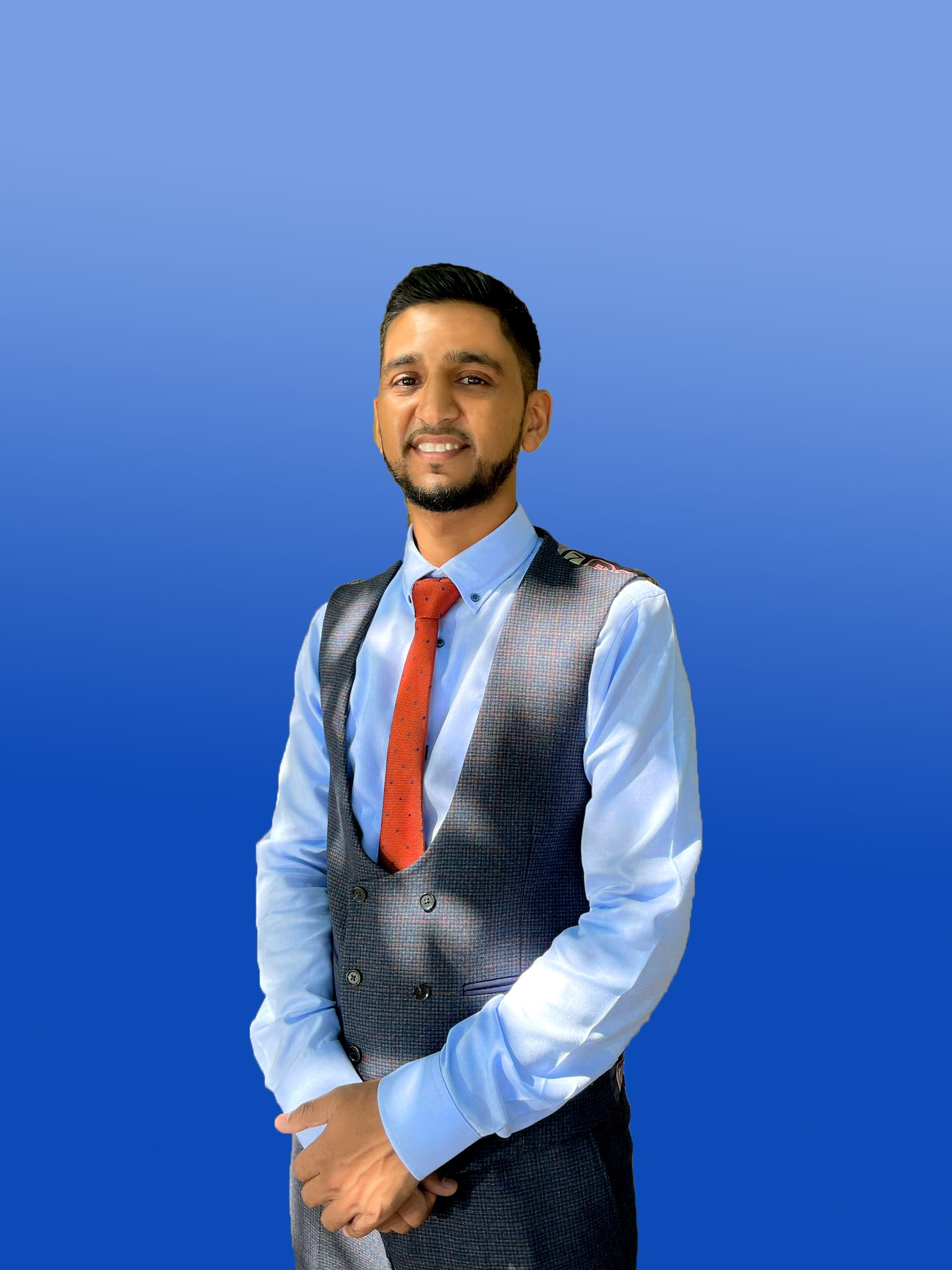 How to take a home blood test
Collecting a blood sample for your finger prick home test is straightforward. Watch the video below for more details on how to take a home blood test.
How it works
Pick your home test

We have a wide range of tests to cover your health needs. Order with next day delivery and avoid sitting in a doctor's office or clinic. Use our quiz to find the right test for you.

Take your test

Activate your test and collect your sample in the morning. Return your sample on the same day, using the prepaid shipping label provided. Samples use a simple finger prick collection method that takes around 5 minutes to complete.

Results within 48 hours

You'll get verified results and insights into what the biomarkers mean. Order now to become a healthier you!
Why Welzo
Convenient and fast
Welzo health tests are shipped straight to your address the very next day.
Secure and accurate
We are a team of doctors and scientists, making cutting edge analysis accessible.
24/7 Customer Support
We issue results 24/7, giving you personal insights into your body.
Frequently Asked Questions