 Complaints Procedure
At Welzo.com, we are fully committed to providing you with exceptional digital healthcare. We understand, however, that there may be instances where you are not completely satisfied with our services. It's our policy to ensure we provide a fair and effective resolution to any issues that might arise. Below, we've detailed our complaints procedure.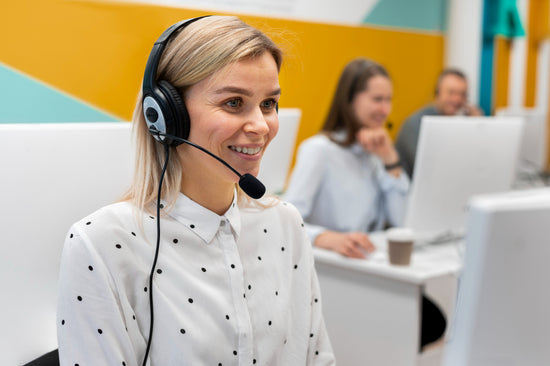 Step 1: Get in Touch
If you're not entirely satisfied with any part of our service, we invite you to contact us directly at hello@welzo.com. Please include your full name, contact information, and a detailed description of your complaint. This is the quickest way to get a response and allows us to start investigating the problem immediately.
Step 2: Acknowledgement of Your Complaint
Once we receive your email, we will acknowledge receipt within 48 hours, to confirm that we are looking into the matter.
Step 3: Investigation
We take all complaints seriously. Our dedicated customer service team will conduct an in-depth investigation of your complaint, liaising with relevant departments where necessary. This process ensures we understand the entirety of the issue and can work to provide the best solution.
Step 4: Resolution
After conducting our investigation, we aim to resolve all complaints within 10 business days. You will receive a full response to your email explaining our findings and detailing the actions we have taken to rectify the issue.
Step 5: Further Actions
If you're not satisfied with the resolution provided, you may request for your complaint to be escalated. A senior member of our team will review your complaint and our response, taking further action if necessary.
At Welzo.com, we take your feedback seriously and use it as a tool for improving our services. We deeply regret any inconvenience or dissatisfaction, and we're committed to turning your experience around. Your satisfaction is of utmost importance to us, and we're dedicated to ensuring every customer has a positive experience with our services.
Complaints Form
Please fill out the details below in as much detail as possible.
---
Offices
833, 19 - 21 Crawford Street, W1H 1PJ, London, United Kingdom