Kidney Blood Test
AS SEEN IN
Kidney Blood Test
The Kidney Blood Test is a diagnostic procedure that can help your doctor determine your kidney functioning or the cause of your kidney problems.
AS SEEN IN
Don't just take our word for it
Assistant Athletic Trainer
Jordan Waits reviewed welzo.com
"I simply ordered the test online, received it in the mail a few days later, and took the test in the comfort of my own home using a quick finger prick. The instructions were clear and easy to follow, and the process itself was quick and painless."
Health & LIfe Coach
Roxy Richards reviewed welzo.com
"I followed the recommendations provided by Welzo, and I have to say, I feel so much healthier now. I have a lot more energy, and I just feel better overall. It's amazing how much of a difference small changes can make"
Digital Marketing Consultant
Niall Bert reviewed welzo.com
"When I received my results, I was very interested to see some hormonal imbalances. I didn't even know that was a possibility! But the Welzo report provided me with clear and detailed information about what was going on inside my body, and what I needed to do to address the imbalances."
Urea is the liquid waste excreted by the urinary system of the body. After absorption of nutrients in the blood, the complex protein molecules are broken down by the cells and urea is produced, which is then transported to the kidneys via bloodstream. The nephrons help separate the excess urea from the blood and produce a less concentrated liquid (a mixture of excess urea, water and other waste) to be secreted as urine. Excess urea in the blood is called uremia which is a sign of malfunctioning kidneys, and this can be traced by the kidney blood test. If elevated levels of urea is detected, urgent treatment is always advisable.
Estimated Glomerular Filtration Rate (eGFR)
The blood that flows into the kidneys is filtered in small units called nephrons, which consist of a network of vessels called a glomerulus. The Kidney blood test measures the efficiency of the kidney in terms of filtering waste materials from blood by calculating the eGFR values from combining the creatinine levels with age and gender. The value of eGFR helps to determine the health of the kidneys; while the safe level is above 90, a level below 60 is a sign of kidney malfunction and a level below 15 indicates the patient needs to be treated immediately.
Creatinine is the waste product generated by the body when muscles are subjected to excessive torsion. A certain amount of creatine in muscles, breaks down into creatinine everyday due to enhanced physical activity. Intake of high protein foods also increases the creatinine levels in the bloodstream. Men generally have higher amounts of creatinine compared to women because of a greater muscle mass. A serum creatinine value in the blood as found by the kidney blood test can indicate the health of the kidneys. The safe level of creatinine in the body is 1.2 for women and 1.4 for men. Higher values can indicate that the process of purification of blood is not happening in a proper manner.
Sodium levels in blood can help to identify if the kidneys are functioning properly, in addition to determining if the daily water intake is optimum or less than the recommended hydration levels. The Kidney Blood Test measures the amount of sodium which can vary across 24 hours; higher amounts of sodium during the day. Both high levels and low levels of sodium can cause kidney problems, along with nausea, loss of appetite and fatigue. High sodium levels can also be a product of eating foods that contain high amounts of sodium.
Have you been feeling any of these symptoms lately?
The Kidney Blood Test is suitable for individuals experiencing one or more of the following symptoms:
1. Weight Loss
2. Dryness of skin
3. Poor appetite
4. Increased urination, especially at night
5. Irregular sleep cycle/Insomnia
6. Fatigue
7. Discharge of blood in urine
The test involves drawing blood from a vein in your arm and looking at it under a microscope to check for abnormalities in your kidneys' structure or function. A kidney blood test may also be called a renal panel, renal function panel, or a kidney profile.
Your doctor may order a kidney blood test if you have symptoms of a kidney problem, such as:
– Blood in your urine
– A decrease in the amount of urine you produce
– Swelling in your hands, feet, or abdomen
– A high blood pressure reading
– Unexplained fatigue
– Persistent nausea or vomiting
– Chest pain
The results of a kidney blood test can help your doctor determine the severity of your kidney problem and whether you need treatment. In some cases, a kidney blood test may also help your doctor rule out other causes of your symptoms.
If you are having a kidney blood test, you will need to avoid eating or drinking anything for 12 hours before the test. Tell your doctor if you are taking any medications, because some drugs can interfere with the results of the test. You may also need to stop taking certain medications before the test.
A kidney blood test is a quick and easy procedure that can provide valuable information about your health. If you have any questions or concerns, be sure to talk to your doctor.
It is wiser to protect your kidneys before it is too late
Taking care of the kidneys goes a long way in ensuring multiple body systems function properly. So getting a kidney blood test is always beneficial because it lets one know the current condition of their kidneys and what to change in their daily life to benefit their renal health, thereby preventing chronic kidney disease in the long run.
of world population suffer from Chronic Kidney Disease (CKD) across the globe
Chronic Kidney Disease can lead to a degradation in kidney efficiency over time. CKD only starts exhibiting symptoms in latter and more progressive stages.
of CKD cases are a result of diabetes and high blood pressure
Diabetes and high blood pressure are the primary progenitors of CKD. High blood pressure is linked to heart disease which is the major cause of death in people suffering from kidney disease.
Experts Opinion on Kidney Home Tests
"A kidney blood test is a comprehensive panel of overall kidney health. This test will allow you to monitor kidney function and observe the kidneys for any signs of infection or disease."
Dr Sameer Nakedar
MBBS, MRCGP, PGCert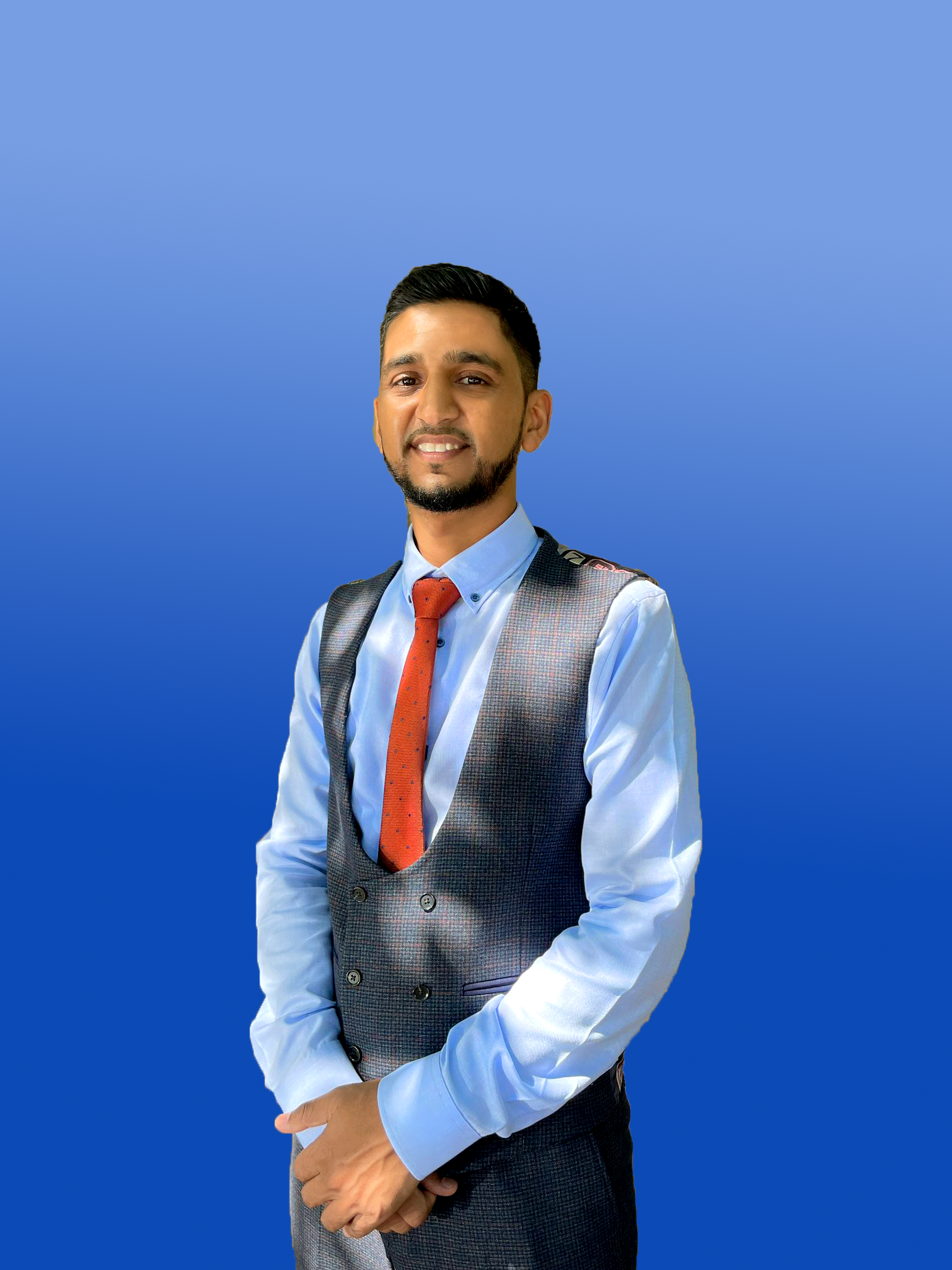 How to take a home blood test
Collecting a blood sample for your finger prick home test is straightforward. Watch the video below for more details on how to take a home blood test.
How it works
Pick your home test

We have a wide range of tests to cover your health needs. Order with next day delivery and avoid sitting in a doctor's office or clinic. Use our quiz to find the right test for you.

Take your test

Activate your test and collect your sample in the morning. Return your sample on the same day, using the prepaid shipping label provided. Samples use a simple finger prick collection method that takes around 5 minutes to complete.

Results within 48 hours

You'll get verified results and insights into what the biomarkers mean. Order now to become a healthier you!
Why Welzo
Convenient and fast
Welzo health tests are shipped straight to your address the very next day.
Secure and accurate
We are a team of doctors and scientists, making cutting edge analysis accessible.
24/7 Customer Support
We issue results 24/7, giving you personal insights into your body.
Frequently Asked Questions