 Coughs & Colds
Many people experience a common cold or cough throughout the year. The symptoms are usually the same in adults and children and can be treated through rest and medication. See our range of cough and cold medicines below.
Start consultation
Fast-acting Relief

Decongest and Reduce Pain

Support from UK Clinicians

Relieves Blocked Noses and Coughs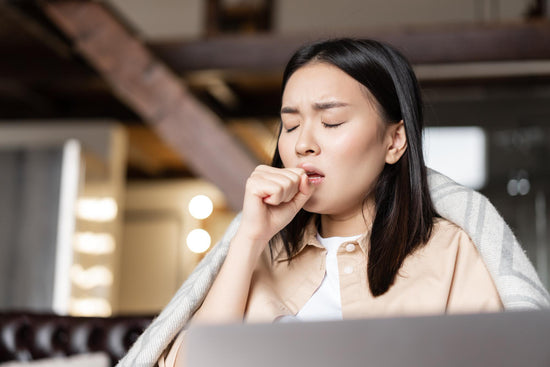 What causes a common cold?
A common cold is a viral infection of the upper respiratory tract (nose and throat). There are many types of viruses that can cause the common cold. Healthy adults usually become infected two to three times a year.
Symptoms of coughs and colds
The symptoms of common coughs and colds are usually very similar. They can include a combination of a runny/stuffy nose, sore throat, cough, congestion, body ache, headache, sneezing, fever and the general feeling of being unwell. of common colds are caused by rhinovirus
According to Lung.org, between 10-40% of colds are caused by rhinovirus. children have over 50% more colds a year than adults
According to Webmd.com, children have about 6 to 10 colds per year while adults may only have 2 to 4 per year.

Expert's Opinion
"Write is super-useful as we can see the actual text in the actual design. We can even adjust text length to make it look good!" "Write is super-useful as we can see the actual text in the actual design. We can even adjust text length to make it look good!"
Linh Nguyen
Surgeon General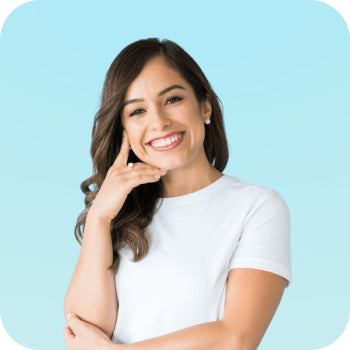 How it works
Complete A Quick Online Consultation Form

Fill out a quick and simple online consultation form to find out what products you are eligible for.

Checkout Securely

Once you have completed your consultation and selected your treatment, you can securely checkout online. 

Express Delivery

You will then receive your order the next working day using our express next-day courier service, dispensed from one of our verified GhPC partner pharmacies in the UK. 
Frequently Asked Questions
What's the difference between a common cold and the flu?
The flu is a different illness from a common cold. The flu, also known as influenza, makes you much sicker and comes on much faster. Although they share some of the same symptoms, the flu may also make bring on shaking chills, severe muscle and body aches, a moderate to high fever, severe fatigue that may last two weeks and nausea or vomiting.
What medication can I use if I get a cold?
For common colds and coughs, you can use over-the-counter medications such as decongestants. These work by drying up your runny nose to ease breathing. You can also use paracetamol or other pain killers to help with your symptoms. For coughs, there are many treatments available including lozenges, syrups and drinks.
How long does it take to receive my order?
All orders placed before 14:00 from Monday to Friday will be dispatched that day. The orders are sent using 24 Hour Tracked delivery provided by Royal Mail. Items will usually arrive the very next day after the order has been placed. We also provide tracking for your orders to check the status and location of your parcel.
How is the medication packaged?
All our medication is packaged in plain confidential padded white or brown envelopes. This ensures that your orders are discreet, and the content of the orders will be for your eyes only.
For non-medicinal products, you are eligible to return the product within 14 days of receipt in the same packaging you received. For medicinal products, you are eligible to cancel the order only until it has been dispatched. From that point forward, you are no longer eligible to return the order.
Is this medication suitable for me?
Please get in touch with a doctor if you are unsure what medication is suitable for you. You can also complete our online consultation form to check your eligibility for the product.
How can I prevent a cold?
You can implement good hygiene practices that will lessen the likelihood of catching a cold. Colds are mostly acquired due to touching an infected person or surface and then touching your face. Try to keep your hands clean and away from commonly touched surfaces.
What is the most common cause of a cough?
A cough is a way to clear the throat of mucus and foreign particles. The most common cause of a cough is a respiratory tract infection such as a cold or flu that is creating extra mucus in the throat.
What is an online consultation?
An online consultation checks if you are eligible to purchase the product. Some products only require an online consultation which approximately takes 1 minute to complete, enabling you to buy the product. Other products will also require a prescription; in this case, you will need to complete the online consultation, and then one of our partner pharmacy prescribers or doctors will review the online consultation questions and approve the order for delivery if you are eligible to purchase the item.
When will my order be delivered?
If you have placed an order before 14:00 Monday to Friday, you will receive the order the next day.
You have the right to cancel your order for medication up to the point when your medication is dispatched.
Can I order this if I am under 18 years old?
No, we do not accept orders from individuals under 18. All orders must be placed by adults only.