Omega 3 and 6 (Essential Fatty Acids) Blood Test
An Omega 3 and 6 (Essential Fatty Acids) Blood Test measures the levels of these fatty acids in your blood. Omega-3 and Omega-6 are essential fatty acids, meaning they are necessary for human health but cannot be produced by the body.
What does it test for?
Omega Index
Omega 6: Omega 3
AS SEEN IN
AS SEEN IN
Omega 3 are typically fatty acids. Unlike other fatty acids, these are known to be healthy for the body. Omega 3 is considered to be highly beneficial for heart patients or people with cardiovascular history. It can prevent inflammation and is an essential nutrient for regulating blood flow, building a strong immune system and maintaining cardiovascular health.
This is a ratio of Omega 6 to Omega 3 that helps to determine the overall level of inflammation in your body. Research studies have pointed out that Omega 3 and Omega 6 have opposite effects and therefore, a balance between the two is highly essential for a healthy immune system. Omega 3 is considered to have the effect of anticoagulant while Omega 6 is procoagulant. Omega 3 helps dilate blood vessels and Omega 6 is a vasoconstrictor.
The overall ratio of Omega 6 to Omega 3 will help you bring any changes to your diet for a balanced intake of fatty acids. The ideal ratio according to scientists is 2:1 although, people consuming highly processed foods may have a ratio as high as 10:1.
The Omega 3 blood test will help you identify if you have an Omega 3 or Omega 6 deficiency. The blood test is intended to help you understand if you have an optimum balance between Omega 6 and Omega 3. Most diets have enough amount of Omega 6 however, lack Omega 3. This is true especially if you are on a vegetarian or vegan diet and do not consume fish. This test is beneficial to those with type 2 diabetes and a cardiovascular history.
Omega-3 fatty acids are found in fish oil and certain plant oils, while omega-6 fatty acids are found in vegetable oils such as corn oil and soybean oil. Both omega-3 and omega-6 fatty acids are important for good health, but they need to be balanced in the diet.
Too much of one or the other can lead to health problems. For example, too much omega-6 can contribute to inflammation, while too much omega-3 can increase the risk of bleeding.
The Omega 3 and 6 (Essential Fatty Acids) blood test can help to determine if you are getting enough of these important fatty acids in your diet. It can also be used to check for certain medical conditions that may affect your levels of omega-3 or omega-6 fatty acids.
If you are considering an Omega 3 and 6 (Essential Fatty Acids) blood test, talk to your doctor about what the test is looking for and whether it is right for you.
Additional Insight from Dr Sameer Nakedar, MBBS, MRCGP, PGCert
Omega-3 and Omega-6 are essential fatty acids, acquired from eating certain foods, such as vegetables and nuts, chicken, certain fish and green leafy vegetables.
Fats are important in improving brain health, immune systems, blood pressure regulation, and inflammation control, which can help the human body fight infection, among other vital roles.
Have you been feeling any of these symptoms lately?
The Omega 3 blood test is suitable for individuals experiencing one or more of the following symptoms: 1. Feeling tired more than usual 2. Weak Memory 3. High Blood Pressure 4. Cardiovascular issues 5. Prone to depression
of people in the UK fell below the optimum levels of omega-3s
In a study conducted by researchers at Purdue University found that with the 200 people tested, most are not eating the recommended amount of omega-3s. Many of the participants in this test thought the foods they were eating had more omega-3 than they actually did.
of the recommended seafood intake is currently being eaten in the UK
In a 2019 data provided by Seafish discovered that people in the UK are only eating half of the seafood that professionals recommend. Seafood is a rich source of omega-3s and is recommended to be eaten at least twice a week.
Experts Opinion on Omega Home Tests
"Ideally, there should be a suitable ratio of omega 6 to omega 3. Inflammatory diseases can sometimes result from an abnormal balance of these essential fatty acids.
This blood test can help you get a picture of your ratio and optimise your levels if necessary with diet or supplements."
Dr Sameer Nakedar
MBBS, MRCGP, PGCert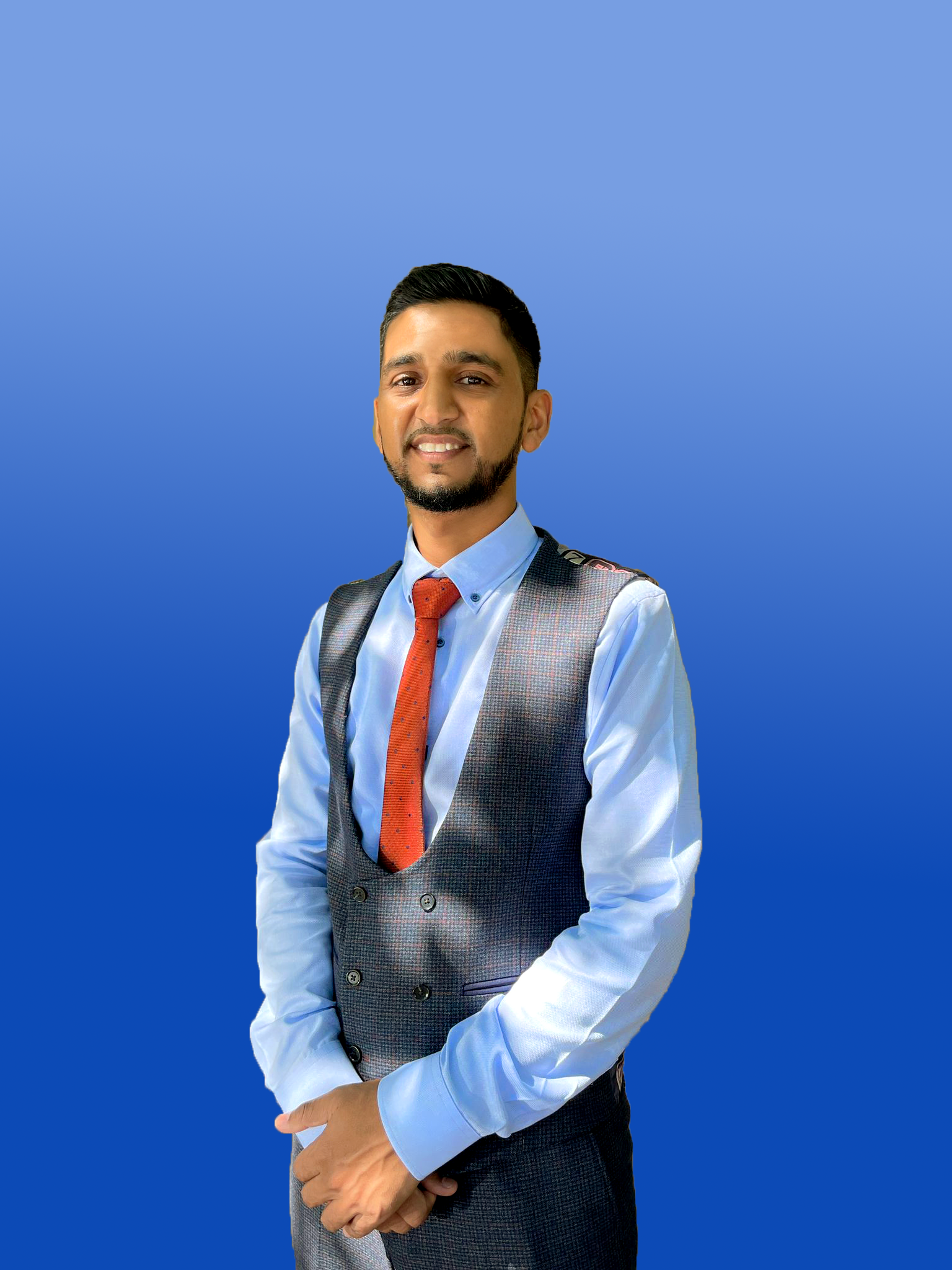 How to Order an At-Home Test
Ordering one of our at-home tests is easy. See our video below for a full walk-through.
How it works
Pick your home test

We have a wide range of tests to cover your health needs. Order with next day delivery and avoid sitting in a doctor's office or clinic. Use our quiz to find the right test for you.

Take your test

Activate your test and collect your sample in the morning. Return your sample on the same day, using the prepaid shipping label provided. Samples use a simple finger prick collection method that takes around 5 minutes to complete.

Results within 48 hours

You'll get GP-reviewed results and personalised recommendations to improve your results. Order now to become a healthier you!
Why Welzo
Convenient and fast
Welzo health tests are shipped straight to your address the very next day.
Secure and accurate
We are a team of doctors and scientists, making cutting edge analysis accessible.
24/7 Customer Support
We issue results 24/7, giving you personal insights into your body.
Frequently Asked Questions