Magnesium (Serum) Blood Test
AS SEEN IN
Magnesium (Serum) Blood Test
A Magnesium Blood Test measures the amount of magnesium in your blood. Magnesium is a mineral that is mainly stored in the bones which keeps the bones strong and healthy. 
AS SEEN IN
Don't just take our word for it
Assistant Athletic Trainer
Jordan Waits reviewed welzo.com
"I simply ordered the test online, received it in the mail a few days later, and took the test in the comfort of my own home using a quick finger prick. The instructions were clear and easy to follow, and the process itself was quick and painless."
Health & LIfe Coach
Roxy Richards reviewed welzo.com
"I followed the recommendations provided by Welzo, and I have to say, I feel so much healthier now. I have a lot more energy, and I just feel better overall. It's amazing how much of a difference small changes can make"
Digital Marketing Consultant
Niall Bert reviewed welzo.com
"When I received my results, I was very interested to see some hormonal imbalances. I didn't even know that was a possibility! But the Welzo report provided me with clear and detailed information about what was going on inside my body, and what I needed to do to address the imbalances."
Magnesium is an important mineral majorly found in bones and tissues of the human body. Magnesium supports the functioning of muscles, building proteins and strong bones and helps with the absorption of potassium and calcium. The deficiency of magnesium is linked to health issues such as deteriorating bone health, migraines, depression, cardiovascular disease and type 2 diabetes. Magnesium (Serum) blood test can detect the level of magnesium and help you identify if you need to increase your intake of foods rich in Magnesium.
Have you been feeling any of these symptoms lately?
The Magnesium (Serum) blood test is suitable for individuals experiencing one or more of the following symptoms:
1. Nausea
2. Weakness
3. Muscle twitches and cramps
4. Neurological issues such as epilepsy, depression
5. Weak Bones
6. Rapid Heartbeat
7. Abnormally High Blood Pressure
If you have low levels of magnesium, you may experience symptoms such as:
-Weakness
-Nausea
-Vomiting
-Muscle cramps
-Problems with heart rhythm
Your doctor may order a magnesium blood test if they are concerned about your magnesium levels. The test can help determine if you need treatment for low magnesium levels.
Additional Insight from Dr Sameer Nakedar, MBBS, MRCGP, PGCert
Low magnesium levels may result from gut and kidney loss or certain medications. Symptoms can include muscle weakness, cramps, pins and needles, irregular heartbeats, raised blood pressure, weakness, seizures, drowsiness, or confusion. Fibre-rich foods contain magnesium, such as green leafy vegetables, bananas, wholemeal bread, brown rice, avocados, and some fish and meat.
High magnesium levels may be caused by over-supplementation or by using too much of certain medications, such as antacids. Symptoms can include stomach upset, breathing problems and eye irritation, heart arrhythmias, weakness, nausea, and vomiting.
Why take the test?
The Magnesium (Serum) Blood Test screens for the deficiency of Magnesium in your blood. The blood test sample will detect the presence of Mg and identify if you need treatment for Hypomagnesemia. Along with the report, we also provide our Certified Doctors comments. Magnesium can be harmful either way, meaning excessive and reduced levels in the blood can cause health problems. Magnesium deficiency is often characterized by weakness, irritability, cardiac arrhythmia and vomiting. It has been linked to neurological issues such as depression and migraines. The human body regulates the level of magnesium in the body to prevent deficiency and eliminate excess of the element. However, individuals with type 2 diabetes and those with alcohol abuse disorder have a higher risk of reduced levels of Magnesium in their blood. If you or anyone you know is feeling any of these symptoms described above, they may be experiencing a lower level of Magnesium in their blood.
of young people in their twenties have intakes below the Lower Reference Nutrient Intake (LRNI)
A 2018 Study by the National Library of Medicine found that younger UK adults in their twenties had significantly higher magnesium shortfalls than older adults. Research suggests that magnesium deficiencies might be a significant contributor to conditions such as diabetes, cardiovascular disease and hypertension.
of UK males and 12% females in 2018 had magnesium intake levels below the LRNI
According to the National Library of Medicine over one in 10 adults had magnesium intakes below the Lower Reference Nutrient Intake.
Experts Opinion on Magnesium Tests
"Magnesium is a common mineral found in every cell of the human body. It is essential for over 300 vital enzyme processes, which contribute to the body's muscle and nerve function, energy production, blood pressure control, and bone maintenance.
This test can help you check if your magnesium levels are normal, too high (also called hypermagnesemia) or too low (known as hypomagnesaemia)."
Dr Sameer Nakedar
MBBS, MRCGP, PGCert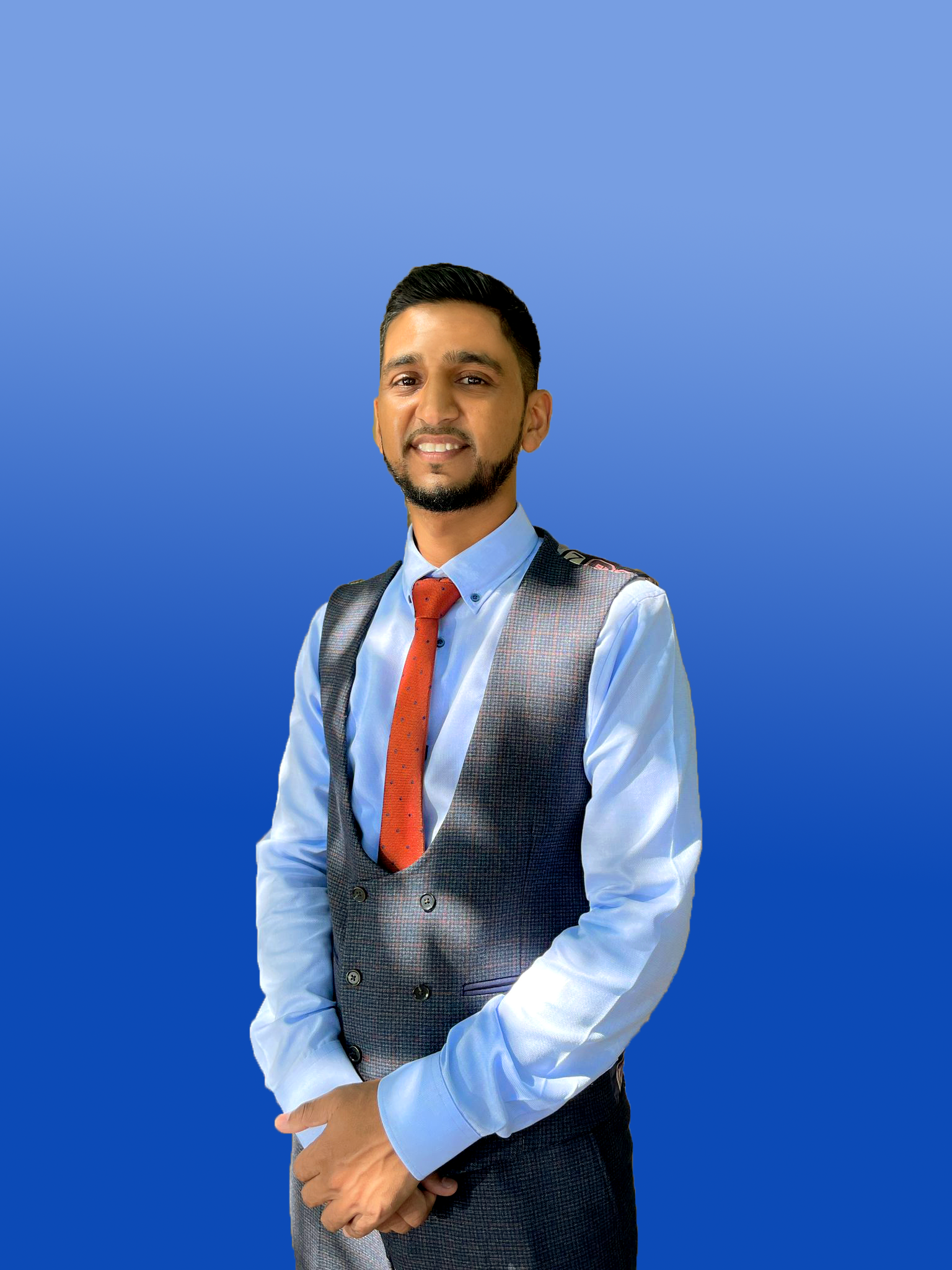 How to take a home blood test
Collecting a blood sample for your finger prick home test is straightforward. Watch the video below for more details on how to take a home blood test.
How it works
Pick your home test

We have a wide range of tests to cover your health needs. Order with next day delivery and avoid sitting in a doctor's office or clinic. Use our quiz to find the right test for you.

Take your test

Activate your test and collect your sample in the morning. Return your sample on the same day, using the prepaid shipping label provided. Samples use a simple finger prick collection method that takes around 5 minutes to complete.

Results within 48 hours

You'll get verified results and insights into what the biomarkers mean. Order now to become a healthier you!
Why Welzo
Convenient and fast
Welzo health tests are shipped straight to your address the very next day.
Secure and accurate
We are a team of doctors and scientists, making cutting edge analysis accessible.
24/7 Customer Support
We issue results 24/7, giving you personal insights into your body.
Frequently Asked Questions