Menopause Blood Test
AS SEEN IN
Menopause Blood Test
A Menopause Blood Test is an easy and effective way to measure hormone levels such as oestrogen and progesterone to determine your menopausal state.
What does it test for?
LH
FSH
Oestradiol
TSH
FT3
FT4
AS SEEN IN
Don't just take our word for it
Assistant Athletic Trainer
Jordan Waits reviewed welzo.com
"I simply ordered the test online, received it in the mail a few days later, and took the test in the comfort of my own home using a quick finger prick. The instructions were clear and easy to follow, and the process itself was quick and painless."
Health & LIfe Coach
Roxy Richards reviewed welzo.com
"I followed the recommendations provided by Welzo, and I have to say, I feel so much healthier now. I have a lot more energy, and I just feel better overall. It's amazing how much of a difference small changes can make"
Digital Marketing Consultant
Niall Bert reviewed welzo.com
"When I received my results, I was very interested to see some hormonal imbalances. I didn't even know that was a possibility! But the Welzo report provided me with clear and detailed information about what was going on inside my body, and what I needed to do to address the imbalances."
LH or Luteinizing Hormone (LH) is key to regulating the menstrual cycle in women by functioning as a trigger. The levels of LH, which is produced by the pituitary gland in the brain, increase prior to ovulation. The amount of LH in blood stream can help determine healthy functioning of reproductive organs in both men and women. High LH levels indicate ovarian disorders/menopause in women and improper functioning of the pituitary gland, while it can indicate low testosterone levels. Lower levels of LH indicate pituitary gland disorders and high stress. When approaching menopause, there is a fluctuation of LH values in the blood and hence, regular checks are beneficial.
Follicle Stimulating Hormone (FSH)
FSH or Follicle Stimulating Hormone works together with LH, to regulate proper ovulation & oestradiol production and is primarily responsible for egg growth in ovaries. High FSH levels can help to identify poly-cystic ovary syndrome(PCOS) and advent of menopause. Lower FSH levels indicate malfunctioning pituitary gland, weight loss and under-production of eggs by the ovary. Menopause blood test can measure the levels of FSH and help to identify if a woman is approaching menopause/has achieved menopause.
FT3 or free tri-iodothyronine is one of the two critical hormones produced by the thyroid gland. Its deficiency/excess is responsible for most of the thyroid related health issues because of its stronger impact even though it constitutes the lesser fraction as compared to the other hormone, FT4. Menopause blood test detects the amount of FT3 which is not attached to a protein and help to understand thyroid functioning.
Oestradiol is the most important of the three oestrogens produced by the human body. It plays a significant role in helping the female reproductive system to mature and to regulate its functioning. The levels of oestradiol gradually reduce when approaching menopause and it is responsible for the many symptoms encountered during the phase. It is linked with bone cell growth and bone development, which leads to people having lower levels of oestradiol being at a greater risk of osteoporosis. Menopause blood test can detect the levels of oestradiol and help to identify if one needs to opt for external hormone intake to ease the symptoms of menopause.
Thyroid Stimulating Hormone
TSH (Thyroid Stimulating Hormone) or thyrotropin is secreted by the pituitary gland, located in the head, and can help identify cases of hypothyroidism and hyperthyroidism. Both the excess and under-secretion of TSH can lead to weight loss, anxiety, palpitations, irregular sleep patterns and irregular menstrual cycles. Hypothyroidism is majorly associated with overlapping symptoms such as menopause.
FT4 or free thyroxine is one of the two critical hormones produced by the thyroid gland. While it is produced in greater abundance as compared to FT3, it is thought of as a reservoir for FT3 whenever the body needs and this leads to conversion of FT4 into FT3. Most of the thyroxine is not attached to a protein and the Menopause blood test helps to identify if there's a deficiency/excess of the hormone to detect thyroid related ailments.
Have you been feeling any of these symptoms lately?
The Menopause Blood Test is suitable for individuals experiencing one or more of the following symptoms:
1. Anxiety
2. Dryness of skin
3. Mood swings
4. Irregular period cycle
5. Irregular sleep cycle/Insomnia
6. Slower metabolic rate
7. Vaginal dryness
During menopause, your doctor may want to order a blood test to check your hormone levels. This can help them determine if you need treatment for menopause symptoms. The test will measure your oestrogen and progesterone levels. It can also help identify other health concerns that may be related to menopause, such as infertility or osteoporosis. Talk to your doctor about whether a blood test is right for you.
Additional Insight from Dr Sameer Nakedar, MBBS, MRCGP, PGCert
Menopause is a normal biological state when a woman's ovaries stop functioning. The typical age for most women is around 50 years. Some women can experience early perimenopause symptoms, which can be very difficult. These include mood changes, weight changes, fatigue, hot flushes and many other symptoms.
The menopause biomarkers such as FSH can increase as egg production from the ovary declines. It is important to note that certain contraceptives can change your natural FSH levels.
This package includes the thyroid hormones, as many symptoms in menopause can be like that of thyroid disease.
Approaching menopause can be turbulent but can be an easier process
The Menopause Blood Test is essential to establish menopause in women or to identify perimenopausal phase. The blood test sample will detect the presence of FSH & oestradiol to determine if you need to opt for external hormonal intake to reduce the symptoms caused by approach of menopause. Along with the report, we also provide our Certified Doctors' comments. In addition to that, the test also looks for TSH, FT3 and FT4 because the menopausal symptoms are very similar to the ones caused by hypothyroidism.
women go through urogenital symptoms
Women approaching menopause can experience lowered sexual inhibitions, vaginal dryness and urinary disorders.
of women undergo change in normal psychogenic patterns
The pathway to definite menopause can involve changes to sleep patterns, behavioural changes, constant irritation, depression and anxiety disorders.
Experts Opinion on Menopause Home Tests
"Getting an idea of your biomarker levels may aid you in assessing whether you are going through the menopause and perhaps link your symptoms to a cause, which may help you treat your symptoms accordingly."
Dr Sameer Nakedar
MBBS, MRCGP, PGCert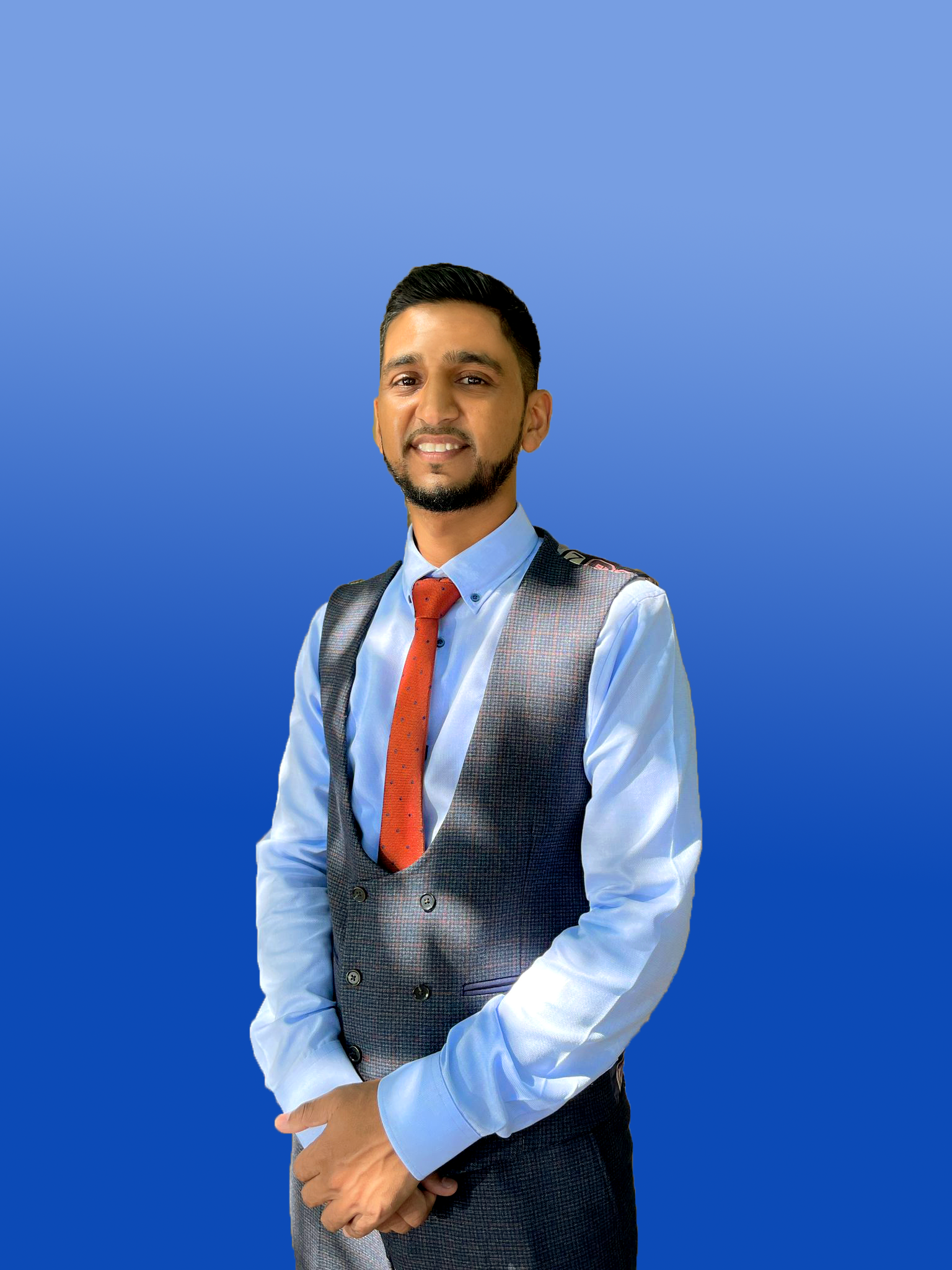 How to take a home blood test
Collecting a blood sample for your finger prick home test is straightforward. Watch the video below for more details on how to take a home blood test.
How it works
Pick your home test

We have a wide range of tests to cover your health needs. Order with next day delivery and avoid sitting in a doctor's office or clinic. Use our quiz to find the right test for you.

Take your test

Activate your test and collect your sample in the morning. Return your sample on the same day, using the prepaid shipping label provided. Samples use a simple finger prick collection method that takes around 5 minutes to complete.

Results within 48 hours

You'll get verified results and insights into what the biomarkers mean. Order now to become a healthier you!
Why Welzo
Convenient and fast
Welzo health tests are shipped straight to your address the very next day.
Secure and accurate
We are a team of doctors and scientists, making cutting edge analysis accessible.
24/7 Customer Support
We issue results 24/7, giving you personal insights into your body.
Frequently Asked Questions