Progesterone Test
AS SEEN IN
Progesterone Test
A Progesterone Test is a blood test that measures the level of progesterone in your body. Progesterone is a hormone that is produced by the ovaries. It plays an important role in preparing the uterus for pregnancy and maintaining a pregnancy.
AS SEEN IN
Don't just take our word for it
Assistant Athletic Trainer
Jordan Waits reviewed welzo.com
"I simply ordered the test online, received it in the mail a few days later, and took the test in the comfort of my own home using a quick finger prick. The instructions were clear and easy to follow, and the process itself was quick and painless."
Health & LIfe Coach
Roxy Richards reviewed welzo.com
"I followed the recommendations provided by Welzo, and I have to say, I feel so much healthier now. I have a lot more energy, and I just feel better overall. It's amazing how much of a difference small changes can make"
Digital Marketing Consultant
Niall Bert reviewed welzo.com
"When I received my results, I was very interested to see some hormonal imbalances. I didn't even know that was a possibility! But the Welzo report provided me with clear and detailed information about what was going on inside my body, and what I needed to do to address the imbalances."
Progesterone is a hormone secreted in the ovary during the second half of a women's menstrual cycle, specifically tested on Day 21 of the menstrual cycle. Progesterone is produced in the corpus luteum and the adrenal glands. Progesterone plays an important role in determining whether ovulation has occurred thereby supporting pregnancy. Progesterone has been long used as an indicator of female fertility. It is important that the test is taken seven days before a new menstrual cycle begins.
The Progesterone Blood Test can detect the level of progesterone in your blood, if the progesterone level is low it may signify that your body has not produced an egg. A high level of progesterone is directly relative to high chances of pregnancy. Females who are planning a pregnancy can take this test to find out if their body is releasing healthy eggs which can be fertilised. Along with the report, we also provide our Certified Doctor's comments.
Progesterone levels are typically highest during the second half of the menstrual cycle, after ovulation. A progesterone test is usually done during the second half of the menstrual cycle, between days 21 and 28.
Progesterone levels can also be measured early in pregnancy. This can help to confirm that the pregnancy is progressing normally.
Progesterone levels
These can also be measured if there are concerns about a possible miscarriage. A progesterone test is sometimes done along with a human chorionic gonadotropin (hCG) test.
Progesterone levels can also be measured if you are having trouble getting pregnant. Your doctor may recommend a progesterone test to see if you are ovulating.
If you are taking progesterone supplements, your doctor may order a progesterone test to make sure the dosage is correct.
A progesterone test is a simple blood test. It can help to provide information about your health and fertility.
What is Progesterone?
Progesterone is a hormone that is produced by the body. It helps to regulate the menstrual cycle, and it can also be used to treat certain health conditions. Some of the conditions that progesterone may help to treat include endometriosis, premenstrual syndrome, and recurrent miscarriage. Progesterone can be taken as a supplement in the form of a pill, or it can be injected. It is also available as a cream that can be applied to the skin.
What is the Progesterone Test normal range?
The Progesterone Test normal range refers to the range of values for progesterone that are considered to be within the normal limits. This means that these values represent a healthy level of progesterone in the body.
There is no one definitive answer to this question, as the progesterone test normal range may vary depending on the individual's age, sex, and other factors. However, a general range for healthy progesterone levels would be somewhere between 3 and 25 ng/dL for women, and 5 and 30 ng/dL for men.
If you are concerned that your progesterone levels may be outside of the progesterone test normal range, it is best to speak with a healthcare professional to discuss your individual case. They will be able to provide you with more specific information based on your unique situation.
The Progesterone Blood Test is suitable for individuals:
1. Planning a Pregnancy
2. Women suffering from PCOS
3. Irregular menstrual cycle
4. Significant mood changes
of women
have inadequate levels of serum progesterone between the age of 22-45 years.
of infertility cases are caused by failure to ovulate
According to the NHS. Progesterone is the marker for ovulation and is beneficial to be taken when planning a pregnancy. Failure of progesterone levels to increase in the latter phase of the menstrual cycle indicates an anovulatory cycle or corpus luteum inadequacy.
Experts Opinion
"Usually, in a woman's menstrual cycle, after ovulation occurs, progesterone levels begin to rise and tend to peak five days after. Typically, they are highest seven days before the next period (which is the 21st day after the start of the last period). An adequate progesterone level signifies that ovulation has likely occurred. Typically, if the woman becomes pregnant, progesterone levels continue to rise. Hence, this test is helpful in understanding if a woman has ovulated and released an egg."
Dr Sameer Nakedar
MBBS, MRCGP, PGCert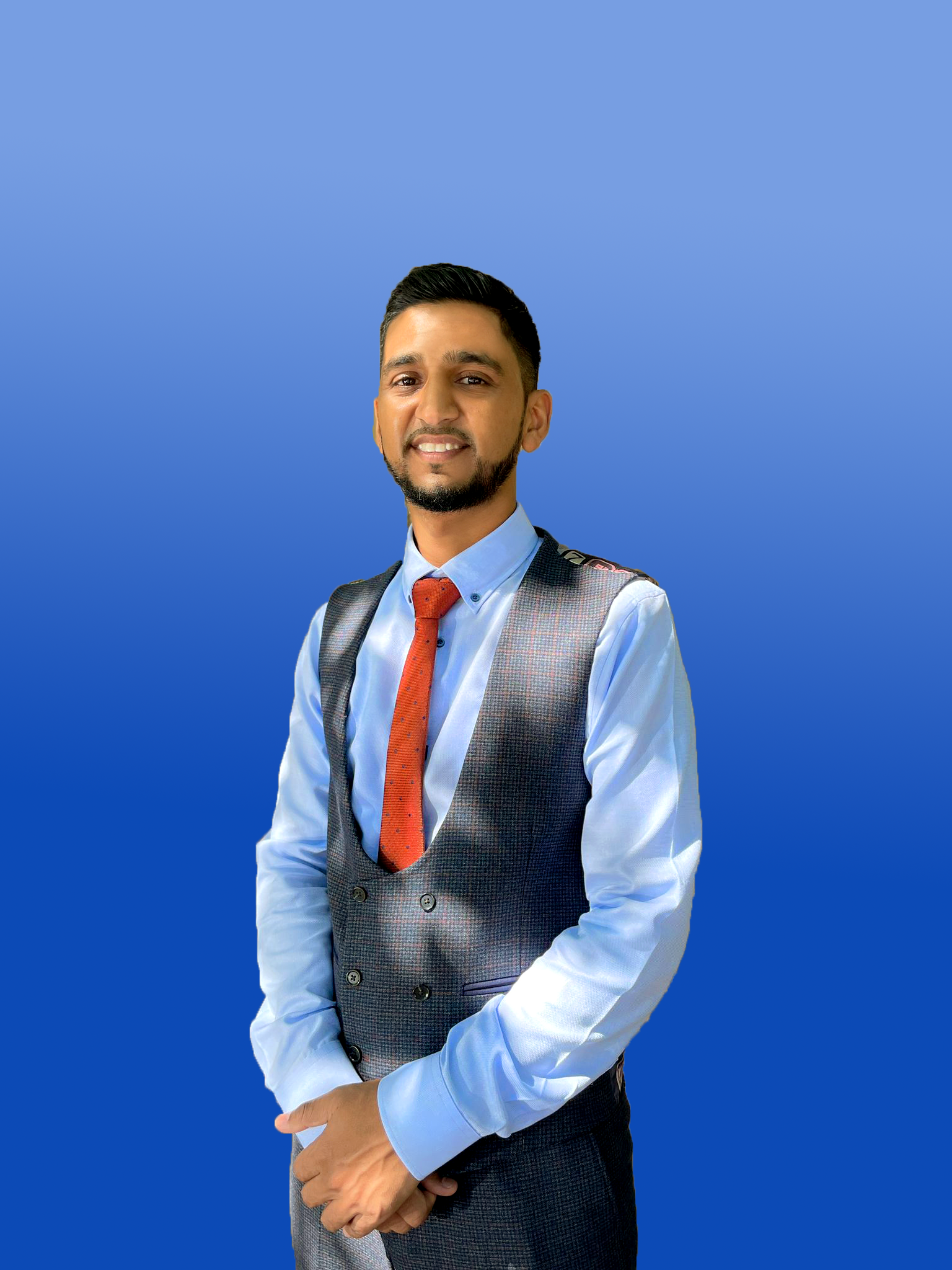 How to take a home blood test
Collecting a blood sample for your finger prick home test is straightforward. Watch the video below for more details on how to take a home blood test.
How it works
Pick your home test

We have a wide range of tests to cover your health needs. Order with next day delivery and avoid sitting in a doctor's office or clinic. Use our quiz to find the right test for you.

Take your test

Activate your test and collect your sample in the morning. Return your sample on the same day, using the prepaid shipping label provided. Samples use a simple finger prick collection method that takes around 5 minutes to complete.

Results within 48 hours

You'll get verified results and insights into what the biomarkers mean. Order now to become a healthier you!
Why Welzo
Convenient and fast
Welzo health tests are shipped straight to your address the very next day.
Secure and accurate
We are a team of doctors and scientists, making cutting edge analysis accessible.
24/7 Customer Support
We issue results 24/7, giving you personal insights into your body.
Frequently Asked Questions