What happens if a woman takes Viagra?
What's covered?
What happens if a woman takes Viagra?
Viagra, the wonder drug for erectile dysfunction, improves female sexuality too.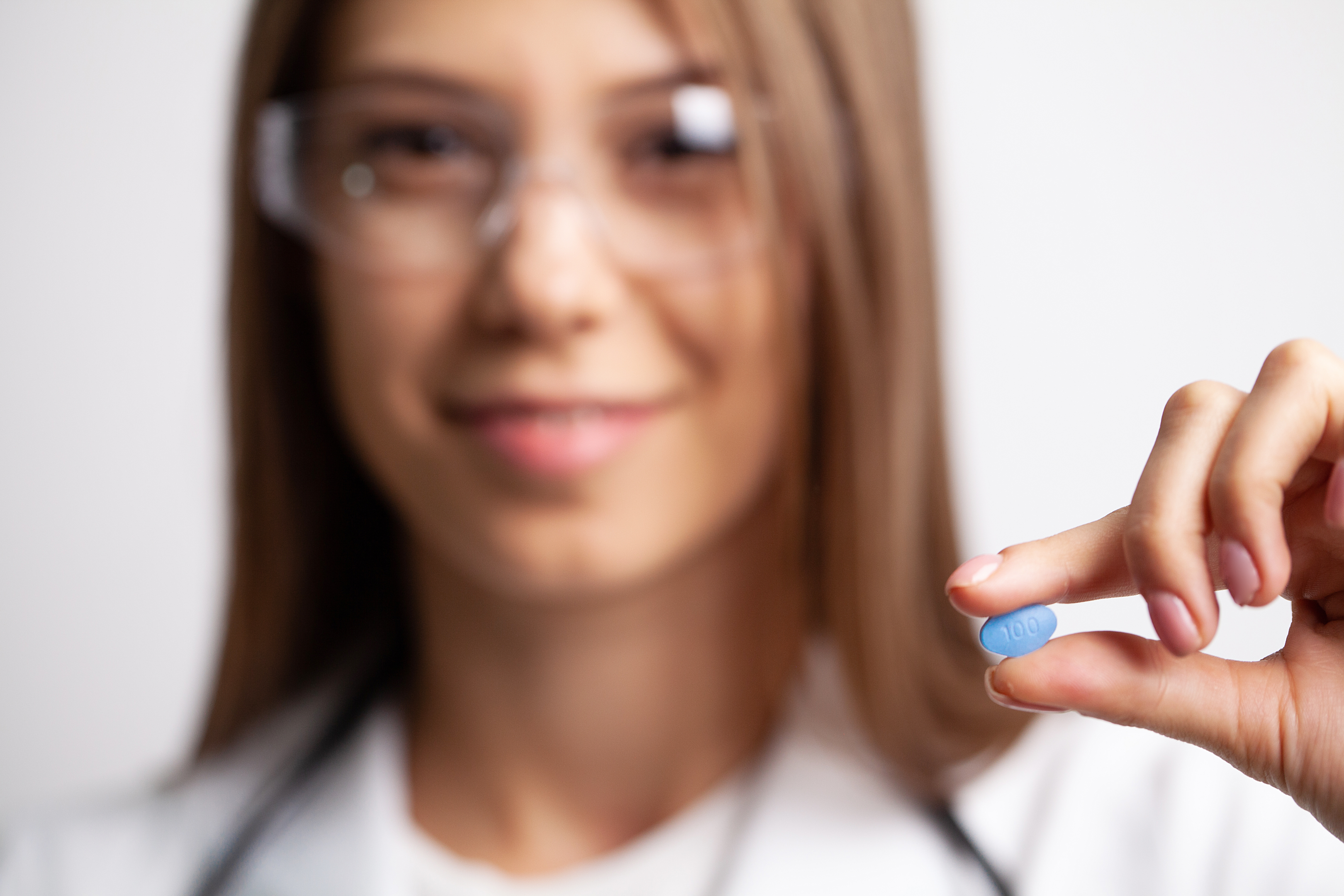 Viagra (active ingredient; sildenafil citrate) has done wonders and restored the sexual life of millions of men. How will it work for women? What happens if a woman takes this little blue pill?
What is Viagra? How does it work?
Viagra (active ingredient: sildenafil citrate) works by blocking the phosphodiesterase 5 (PDE-5) enzyme resulting in prolonged erection as this enzyme destroys the cyclic guanosine mono-phosphate (cGMP) that causes erection. But, women's loss of sexual desire or impotence is a different story. A woman will lose her sexual desire due to several psychological and biological factors.
Moreover, there is no such erectile tissue in women as in men. Then, how will Viagra work?
Sexual dysfunction in women
A woman will lose interest in sex due to;
Being on medication
Emotional disturbances
Cultural and religious views on sex
Unsatisfied with a partner or in an unsatisfying relationship
A bad sexual history, e.g., past incidences sexual attacks, harassment etc.
Fatigue and stress of periods
Hormone fluctuations during pregnancy and menopause.
Does it work for women?
What will happen if a woman takes Viagra? It is not approved for female sexual dysfunction. Viagra is known to increase the blood flow towards the sexual organs; it may help some women to regain sexual interest. A 2014 advisory study advised clinicians to use it as a last resort for treating sexual dysfunction in women.
It will cause increased blood flow towards the sexual organs, making them more sensitive and sexually stimulated.
It is also noted by a past study in 2006 that Viagra improves sexual arousal, and a woman taking Viagra is less likely to rebuff the sexual advances of her partner. However, it will have no impact on sexual desire. So, treatments for sexual desire will be necessary.
Studies have noted that it will help regain sexual functions in antidepressant-induced depression in women.
What could be the potential side effects?
As there is no tissue for erection in women, there will be no erection, but it will still cause similar side effects in women as in men. These side effects include;
Vision changes
Nasal congestion
Headache
Nausea
Facial flushing
In severe cases, fainting, breadth shortness, loss of vision or hearing can occur.
These side effects need to be balanced with potential benefits before using them.
Final words
Viagra is prescribed for erectile dysfunction in men. Lack of sexual desire in women is a complex issue. Viagra improves blood circulation in the male sexual organ and is used to treat erectile dysfunction. Although Viagra is not approved for women, it does work in premenopausal women and helps to regain the mode and sensitivity of sexual organs.
If a woman doesn't feel any interest in sex but wishes to change is is advised that she should visit the nearest reproductive health clinic to explore and treat its cause.
To learn more about the sexual health of women and our available services, click here.
Get 10% off your first order
Plus get the inside scoop on our latest content and updates in our monthly newsletter.