Coronavirus 2022 (COVID-19)
Coronavirus is a contagious disease spread through droplets expelled from an infected person to a healthy person as they sneeze or cough. It is a severe virus that infects the respiratory tract and can be deadly to the elderly and those with weakened immune systems. It is termed "Corona" because of crown-like spikes present on the virus's surface.
The disease brought on by SARS-CoV-2 was named COVID-19 by the WHO. The abbreviation got from "Covid disease 2019. " The name was decided to try not to deride the infection's beginnings regarding populaces, geology, or creature affiliations.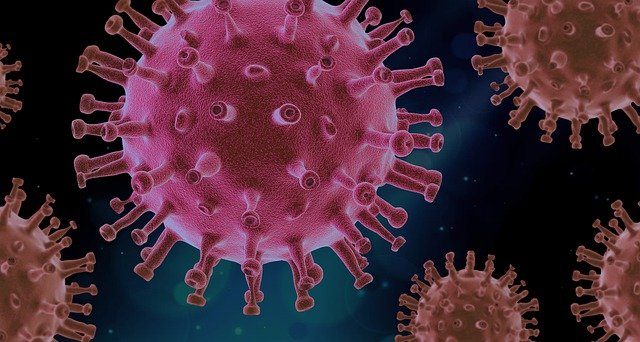 According to a World Meter.info report, by the year it comes (2019) to 2022, it has effectively infected all the continents and become a pandemic, causing the deaths of millions of people.
| | | |
| --- | --- | --- |
|   | Continents | Total Deaths |
| 1. | Europe | 1,798,713 |
| 2. | North America | 1,452,855 |
| 3. | Asia | 1,415,643 |
| 4. | South America | 1,291,923 |
| 5. | Africa | 253,383 |
| 6. | Oceania | 9,999 |
| 7. | Total | 6,222,531 |
This is the maximum death ratio. The figure for total deaths keeps changing and is updated on World Meter every day.
Origin of Pandemic- The Coronavirus
Coronavirus is believed to have originated in bats, camels, and cats. However, it doesn't infect them. In December 2019, a new virus called Coronavirus emerged from a seafood market in Wuhan, China. It has since spread around the world and caused several deaths.
How do you get Corona Virus?
· The infection goes in respiratory drops delivered up high when an infected individual sneezes, talks, coughs and sings close to you. You might have the virus when you inhale these droplets.
· Likewise, you can get Covid from close contact (interacting, shaking hands) with a contaminated individual and afterwards touching your mouth, nose, eyes, and face.
Symptoms of Coronavirus
Every infected person with corona experiences different types of symptoms. It is even possible to be corona positive and have no symptoms simultaneously. But in general, the following are the symptoms that have been reported from all over the world.
1. Sneezing
2. Coughing
3. Fever or chills
4. Headache
5. Difficulty and shortness of breathing
6. Nausea and Vomiting
7. Muscular pain or Body ache
8. Sore throat
9. Loss of taste or smell
10. Fatigue
Best ways to avoid spreading Coronavirus
Prevention & Precaution
Prevention
The Food and Drug Administration is providing the United States with urgent approval for the COVIID-19 vaccine. Comirnatin is now being developed for the prevention of COVID in teenagers and adults. Pfizer BioNTec CoVID19 is approved to be used as a preventative drug for infants and children between 0 and 16. The FDA recently approved Moderna a vaccine known as Spikevax that is effective in treating cholestatic diseases. Vaccines are useful for preventing a person from acquiring COVID-19 infection. Furthermore, COVID-19 vaccination might offer better protection against getting sick with the flu.
It can take several days to develop symptoms of Coronavirus once infected. However, you are not considered infected after ten days of presenting the symptoms. Therefore, the following are the six best ways you can adopt to avoid getting infected and spreading this deadly infection.
· Stay 6 feet away from everyone in public or even in the home.
· Wear a face mask that covers your nose and mouth.
· Wash your hands frequently, and when water and soap are not available, use a hand sanitiser that contains a high amount of alcohol, at least 60%.
· Avoid large gatherings and crowded events.
· Stay self-isolated once coronavirus symptoms are present.
· Frequently wash and disinfect touched surfaces that are being over a large audience.
Can Vaccinated people still get Covid?
Indeed, you probably can get COVID-19 regardless of whether you've been vaccinated. No vaccinations are 100% successful. Advancement situations (when somebody tests positive over fourteen days after they're entirely vaccinated) are expected, particularly as the SARS-CoV-2 virus mutates.
The vaccinations fundamentally reduce being infected, but don't wipe out the risk of getting the virus.
Quarantine yourself after interaction with an infected person
You should go for self-isolation for 5 days after interaction with an infected person if:
· You are not vaccinated
· You haven't taken your booster vaccine, and six months have passed since your second dose.
This quarantine period might shift contingent upon variation strains and the accessibility of testing.
Managing Symptoms of covid at home
If your body starts presenting the mild symptoms of Coronavirus or if you have confirmed corona-positive and manage your symptoms at home. The following tips will help you to combat:
1. Wash your hand frequently
The first step to flight with this deadly virus is to wash hands frequently and long as 20 seconds almost.
2. Get Rest and stay hydrated
Drink plenty of fluid; water would be the best fit.
3. Cautiously cough or sneeze
Stay away from people while sneezing and coughing. While sneezing, uses the inner side of your elbow and covers your cough.
4. Strictly prohibit sharing personal items
If you manage your symptoms at home, avoid getting in touch with other family members residing in your home and not sharing anything with them, such as drinking and eating utensils, bedding, or other accessories.
5. Use Disinfectant Spray
Frequently clean all touched surfaces in contact, including doorknob, counter, tabletops, and others. Use disinfectant spray, which has at least 60% alcohol.
If you have mild symptoms of covid, you might have a soft case that can be treated and managed at home. But if you think that these symptoms are getting worse, you should not doubt it and immediately call 911 for help.
Symptoms
Symptoms and signs of coronavirus are present at the same time as symptoms of COVID-19. The incubation period occurs after exposure before any symptoms occur. You can get COVID19 from the body as soon as a person has symptoms (pre-symptomatic transmission). The most common symptom of COVID19 is stifling the body's taste and smell. Other symptoms could be as follows: It's not complete. Child symptoms are the same as adults; Generally, they are mildly ill. COVID-19 has mild symptoms, which may range from mildly mild or severe. Sometimes there is very little sign.
To order a Covid Antibody Test, click here.
For a full range of blood tests and medications, visit our Welzo Online Pharmacy Page. For more details, click here. 
References & Citations
1. If you have possible or confirmed COVID-19. (2020). [online] Available at: https://www.cdc.gov/coronavirus/2019-ncov/downloads/10Things.pdf.
2. Centers for Disease Control and Prevention (2021). CDC Updates and Shortens Recommended Isolation and Quarantine Period for General Population. [online] CDC. Available at: https://www.cdc.gov/media/releases/2021/s1227-isolation-quarantine-guidance.html.
3. World Health Organization (2020). Coronavirus. [online] www.who.int. Available at: https://www.who.int/health-topics/coronavirus#tab=tab_3.
4. CDC (2020). Coronavirus Disease 2019 (COVID-19) in the U.S. [online] Centers for Disease Control and Prevention. Available at: https://covid.cdc.gov/covid-data-tracker/?CDC_AA_refVal=https%3A%2F%2Fwww.cdc.gov%2Fcoronavirus%2F2019-ncov%2Fcases-updates%2Fcases-in-us.html#cases_casesper100klast7days.
5. NHS (2020). How to treat coronavirus (COVID-19) symptoms at home. [online] NHS.uk. Available at: https://www.nhs.uk/conditions/coronavirus-covid-19/self-isolation-and-treatment/how-to-treat-symptoms-at-home/.
6. CDC (2020). COVID-19 Vaccination. [online] Centers for Disease Control and Prevention. Available at: https://www.cdc.gov/coronavirus/2019-ncov/vaccines/effectiveness/why-measure-effectiveness/breakthrough-cases.html#:~:text=Most%20people%20who%20get%20COVID.
7. Wikipedia. (2021). Severe acute respiratory syndrome coronavirus 2. [online] Available at: https://en.wikipedia.org/wiki/Severe_acute_respiratory_syndrome_coronavirus_2#:~:text=The%20first%20known%20infections%20from.
8. ‌CDC (2020). COVID-19 and Your Health. [online] Centers for Disease Control and Prevention. Available at: https://www.cdc.gov/coronavirus/2019-ncov/if-you-are-sick/steps-when-sick.html#:~:text=Please%20call%20your%20medical%20provider [Accessed 17 Apr. 2022].
9. ‌World Health Organization (2022). World Health Organization. [online] Who.int. Available at: https://www.who.int/.
10. ‌world meter (2020). Coronavirus Update (Live): 69,290 Cases and 1,671 Deaths from COVID-19 Wuhan China Virus Outbreak - Worldometer. [online] www.worldometers.info. Available at: https://www.worldometers.info/coronavirus/#countries.
11. ‌Cennimo, D.J. (2020). Coronavirus Disease 2019 (COVID-19): Practice Essentials, Background. eMedicine. [online] Available at: https://emedicine.medscape.com/article/2500114-overview.
Get 10% off your first order
Plus get the inside scoop on our latest content and updates in our monthly newsletter.