Paxil
The antidepressant Paxil (paroxetine) belongs to a class of medications known as selective serotonin reuptake inhibitors (SSRIs). Paxil alters brain chemicals that could become out of balance and result in depression. Major depressive disorder, anxiety disorders, panic disorder, and social anxiety disorder are all treated with Paxil. Users of Welzo can use this article for informational purposes to better understand Paxil.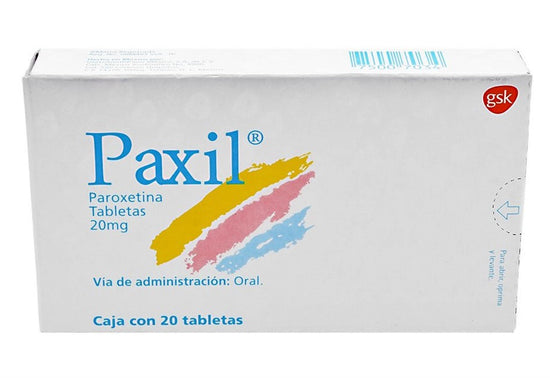 Side Effects
Drowsiness, a dry mouth, appetite loss, exhaustion, sweating, blurred vision, and shaking

Changes in sex drive or ability could happen (tremor). Inform your doctor or pharmacist as soon as possible if any of these side effects persist or get worse.

When getting out of a sitting or lying position, take it slowly to lessen the chance of feeling lightheaded and dizzy.

Paxil side effects may become more severe if you drink alcohol. While taking Paxil, avoid drinking alcohol.

Your thinking or responses could be affected by Paxil. If you drive or do anything else that calls for alertness, use caution. When exercising or when the weather is hot, avoid getting too hot or dehydrated. Due to Paxil's ability to reduce sweating, heat stroke risk may increase.
Dosages
- It is recommended to take Paxil with or without food.

- Up to four doses of Paxil may be taken each day.

- Paxil should be taken every day at the same time.

Paxil can be taken for up to 4 weeks. Observe the instructions on the prescription drug label.

- Paxil needs to be inhaled whole. An extended-release tablet should not be chewed, crushed, or broken. Inform your doctor that you require Paxil CR (controlled release) if you are unable to swallow a Paxil tablet whole.

If your depression does not get better after receiving treatment for 4 weeks, or if it worsens during this time, contact your doctor. Before you start to feel better, it might take a few weeks.