CRP Blood Test
Chronic low level inflammation, a risk factor for the onset of heart disease, is measured using the finger-prick CRP Blood Test.

Biomarkers
This test will check your C-reactive protein level in the body.
CRP (C-Reactive Protetin)
A CRP blood test checks for the levels of (C-Reactive Protetin) in your blood. CRP is produced in the liver; if a higher than average level is present, it suggests that your body has high inflammation levels. CRP is released into the blood after an injury or infection has occurred. Therefore testing for CRP can indicate underlying problems such as potential sepsis or heart attack.
CRP tests are often carried out when acute inflammation is at risk. This is often the case when infection risk is present, such as post-surgery. It is also often requested when diagnosing chronic inflammatory disorders such as lupus or rheumatoid arthritis. CRP levels can be constantly monitored to see if inflammation factors are rising or subsiding, helping to mitigate against triggers and take action based on expert medical advice when necessary.
Chronic low-level inflammation is a risk factor for heart disease, and now there's a blood test that can check for it. The test measures levels of C-reactive protein (CRP), which is a marker of inflammation.
If your CRP levels are high, you may be more likely to develop heart disease. That's why it's important to get your CRP levels checked if you're concerned about your risk for heart disease.
There are several ways to reduce your risk of heart disease, including eating a healthy diet, exercising regularly, and avoiding smoking. If you have high CRP levels, you may also need to take medication to help reduce your risk.
Talk to your doctor about the best way to reduce your risk of heart disease. There's no one-size-fits-all approach, so you'll need to find a plan that works for you. You may also need to see a specialist, such as a cardiologist, to get the most effective care.
Additional Insight from Dr Sameer Nakedar, MBBS, MRCGP, PGCert
In a healthy state, CRP levels should be ordinarily low. If you have an evolving infection or an immediate injury, this would not be the ideal time to take this test.
CRP levels can help monitor treatment progress in infectious or inflammatory diseases.
HsCRP (High sensitivity CRP) is a blood marker shown to be a risk factor for heart disease; therefore, this test can sensitively pick up if there is an inflammatory issue with blood vessels, even at low levels.
Statistics on Inflammation Levels
According to the World Health Organisation (WHO), inflammatory and chronic diseases are the leading cause of death globally.
High levels of CRP are associated with acute infection 90% of the time
The National Library of Medicine states that in multiple studies, CRP has been used as a prognostic factor in acute and chronic infections. With elevated CRP levels correlating to an infection status in a patient 90% of the time.
Increase in mortality rates
A raised CRP is associated with an 8.67% increase in mortality rates among patients. This is a significant finding and signifies the importance of CRP testing when looking for underlining conditions.
Experts Opinion on CRP Tests
"CRP (C-reactive protein) level is a remarkably common blood test performed in all healthcare settings and frequently used by doctors. CRP is produced by the liver and released in conditions of inflammation, infection, or tissue injury."
Dr Sameer Nakedar
MBBS, MRCGP, PGCert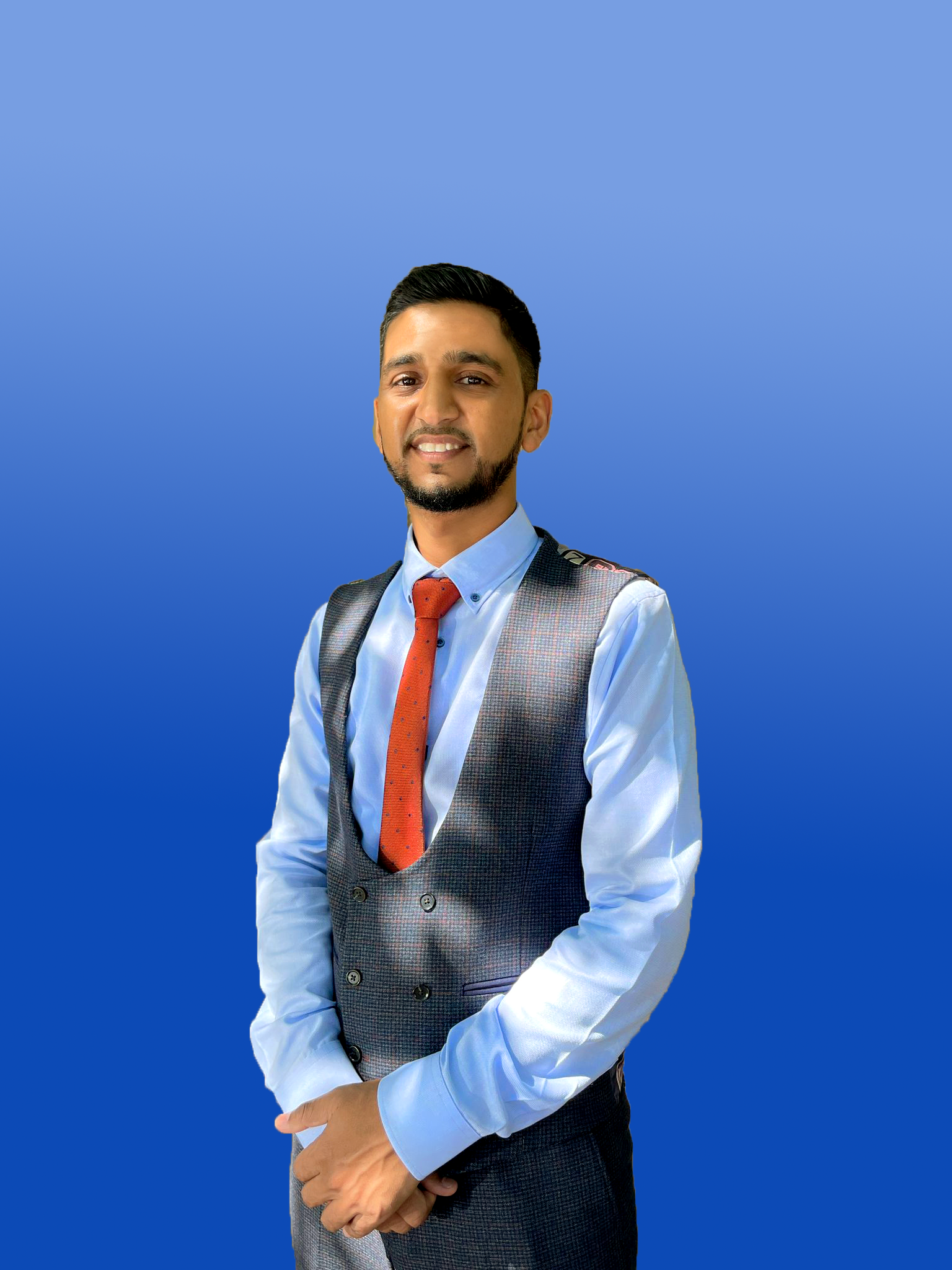 How to Order an At-Home Test
Ordering one of our at-home tests is easy. See our video below for a full walk-through.
How it works
Pick your home test

We have a wide range of tests to cover your health needs. Order with next day delivery and avoid sitting in a doctor's office or clinic. Use our quiz to find the right test for you.

Take your test

Activate your test and collect your sample in the morning. Return your sample on the same day, using the prepaid shipping label provided. Samples use a simple finger prick collection method that takes around 5 minutes to complete.

Results within 48 hours

You'll get GP-reviewed results and personalised recommendations to improve your results. Order now to become a healthier you!
Why Welzo
Convenient and fast
Welzo health tests are shipped straight to your address the very next day.
Secure and accurate
We are a team of doctors and scientists, making cutting edge analysis accessible.
24/7 Customer Support
We issue results 24/7, giving you personal insights into your body.
Frequently Asked Questions