Invega
An example of an antipsychotic drug is Invega (paliperidone). It functions by assisting in the restoration of the harmony of some natural chemicals in the brain. Schizophrenia and schizoaffective disorder are both treated with Invega. When treating dementia-related behavioral issues in older adults, this medication should not be used.Some people who take this medication have done things like drive, eat, or have sex and later lost all memory of the experience. If this occurs, stop taking Invega and discuss alternative medical options with your doctor.If you experience any new or worsening symptoms, such as mood or behavior changes, anxiety, depression, panic attacks, trouble sleeping, or feelings of impulsivity, irritability, hostility, aggression, restlessness, or hyperactivity, call your doctor right away. Welzo users can use this article for informational purposes to better understand Invega.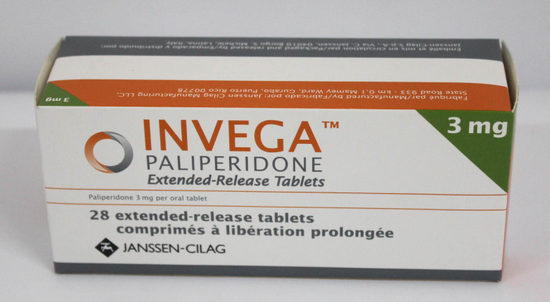 Uses
Antipsychotic medication is called paliperidone. It functions by altering the way that certain brain chemicals behave.

Adults and adolescents who are at least 13 years old who have schizophrenia are treated with paliperidone.

In adults and teenagers who are at least 18 years old, paliperidone is also used to treat manic or mixed episodes.

Older adults and obese people may be more susceptible to serious side effects.

Prolactin is one hormone that paliperidone may make more of in your blood. Men may experience diminished sexual ability or enlarged breasts as symptoms. It's possible for women to have irregular menstrual cycles and more vaginal discharge. If you experience any of these symptoms, contact your doctor.

Side effects
Typical negative effects could be:

Unsteadiness drowsiness
feeling jittery or restless headache
nausea upset stomach insomnia sleep issues weight gain
There may be additional side effects; this is not a comprehensive list. For medical advice about side effects, contact your doctor.

Interactions
Drug interactions involving Invega include:

medications to treat Parkinson's disease or Alzheimer's disease, blood thinners, heart rhythm medications, seizure medications, birth control pills, patches, rings, implants, and injections. In addition to any new or discontinued medications, make sure your doctor is aware of them all. This includes vitamins, herbal products, prescription and over-the-counter medications. This list does not include all possible drug interactions.

Precautions and Warnings
If you have any of the following conditions, or if you are allergic to Invega:

a background of blood clots orstroke; or

You are also taking medication to treat your dementia.

Tell your doctor about any of the following to ensure that this medication is safe for you:

A thyroid disorder, seizures, long QT syndrome (in you or a family member), issues with electrical activity in your heart (QT prolongation), low potassium levels in your blood, high prolactin levels, liver disease, kidney disease, heart disease, congestive heart failure, diabetes (your doctor will monitor your blood sugar level), liver disease, kidney disease, heart disease, congestive heart failure, or if you smoke.

Whether this medication will harm an unborn child is unknown.
Dosage and Administration
Normally, one dose of Invega is taken each day, with or without food. Read all medication guides or instruction sheets and adhere to all instructions on your prescription label. To ensure you receive the best results from this medication, your doctor may occasionally adjust your dose. Follow the medication's instructions exactly.

Never take this medication in excess or in a lesser quantity, or for an extended period of time.

How to take Invega pills:

Along with a full glass of water, swallow the tablet whole. Before swallowing, do not break, chew, crush, or dissolve the tablet.

Ask your doctor about alternative Invega dosage forms if you have trouble swallowing a tablet whole.

An injectable suspension with an extended release is called Invega Sustenna. typically only given once
Overdose
Get immediate medical help or dial 1-800-222-1222 for poison help. Invega overdose is not anticipated to be harmful.

Missed dose
If you forget a dose of Invega, take it as soon as you remember. You can take it with or without food. Do not take two doses of Invega at the same time to make up for a missed dose.
If you inject this medicine at home and you miss a dose, call your doctor for instructions on what to do.
Note: Do not share this medicine with anyone else, even if they have the same symptoms you have.