ReVia
ReVia is a drug that has been proven to support those who are trying to give up alcohol. It functions by lowering cravings and making it simpler to maintain abstinence. Users of Welzo can use this article for informational purposes to better understand ReVia.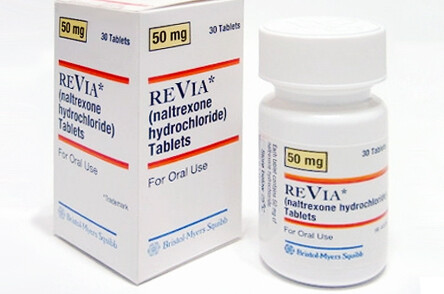 Health Benefits
There are many health benefits associated with sobriety, including:
– improved mental health
– improved physical health
– reduced risk of developing chronic diseases
– improved relationships
If you are struggling with alcohol addiction, ReVia can help you achieve sobriety and experience these health benefits.
What are the side effects of ReVia?
Revia's most frequent side effects are nausea, vomiting, headaches, fatigue, and dizziness.Additionally, some people may go through mood swings, insomnia, or anxiety.Usually minor, these side effects disappear on their own within a few days.
Dosage
ReVia comes in tablet and capsule form. It is customary to take 50 mg once daily. Some individuals might require a daily dose of 100 mg.

Ask your doctor if ReVia is a good fit for you if you struggle with alcohol addiction.


Interactions
ReVia may have interactions with different drugs, herbs, or dietary supplements.All of your prescription and over-the-counter medications, as well as any vitamins or herbal supplements, should be disclosed to your doctor.
Mechanism of Action
ReVia reduces cravings and makes it simpler to maintain sobriety.It is believed to function by influencing the dopamine neurotransmitter in the brain.
Pharmacokinetics
ReVia is quickly absorbed from the digestive system and reaches its peak concentrations in about 2 hours.ReVia has a half-life of around 4 hours.
How long does it take to work?
ReVia typically begins to work in a few days.However, it might take a few weeks before you see the full results.
Is ReVia addictive?
Revia does not cause addiction.However, it may interact with other drugs, supplements, or herbs.Inform your physician of all the medications you take, including any over-the-counter, vitamin, and herbal supplements.