What's covered?
Paracetamol can be very effective in curing headaches and other pains. However, you might need Zapain if you experience severe pain.
Instead of addressing the pain's cause, paracetamol reduces it on its own. Contrary to paracetamol, codeine has a distinct central nervous system mechanism of action. In this instance, ingesting both medications—such as Zapain—helps to lessen pain. When persons with the flu or a cold take paracetamol, their temperatures are also lowered. It cannot treat the cause of the discomfort, nor can the swelling be reduced and fight infection.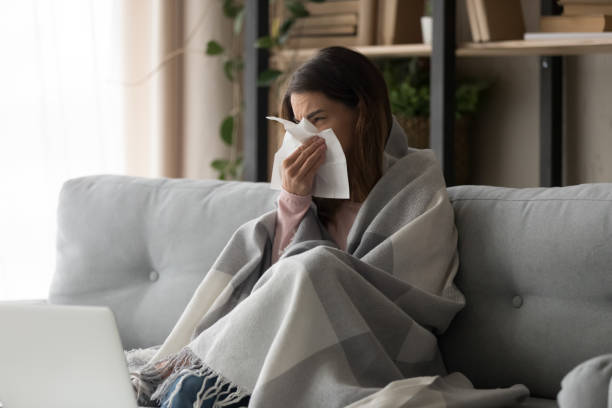 Zapain Capsules: What Are They And How To Use Them for Pain Relief
Zapain pills contain the active ingredients, paracetamol and codeine. These two painkillers work to help individuals experience moderate to severe pain relief temporarily. Paracetamol may be used to minimise pain and help lessen pyrexia's symptoms. Codeine phosphate is a reliable analgesic. Zapain may help to decrease pain.
When taking co-codamol, avoid drinking alcohol. You shouldn't take Zapain or any other medications containing paracetamol and codeine if you are taking monoamine oxidase inhibitors (MAOIs) or have just started taking them. If you have severe kidney disease or liver problems or if you have any respiratory issues like asthma, emphysema, or chronic bronchitis, you should refrain from using Zapain. If you are a breastfeeding mother you should not take Zapain 30mg 500mg tablets to avoid increased risk.
If you have stomach pains or any other sudden problems in the abdomen, or are old or otherwise susceptible, be sure to let your doctor or pharmacist know before you begin using Zapain or other painkillers.
How Does Zapain Work for Treating Severe Pain?
Before using Zapain, you may read and comprehend this information booklet securely. A patented composition is included in the pills and capsules. Adults should begin taking 1-2 tablets as required every 24 hours.
You may wish to see your doctor immediately if your discomfort doesn't reduce. Zapain is safe to consume. Swallow tablets with water, please. Never chew the tablet or other painkillers. You must see a doctor if you suffer any issues beyond the first course of therapy and not try the next dose.
How To Take Zapain Capsules?
Take Zapain pills exactly as prescribed by your doctor. If you're unsure, you may talk to your doctor immediately. However, 1 or 2 pills given every 4 to 6 hours is often the recommended usual dose for adults and children 12 years of age and older. Your doctor may suggest diagnostic tests if your symptoms continue even after taking zapain pills.
Depending on your age and medical history, you may need to adjust your dosage. There is no adult dosage for zapain pills, and their usage is not recommended with other paracetamols.
What Are Side Effects and Withdrawal Symptoms of Zapain?
Zapain may induce certain side effects in a few individuals. Some people have encountered these negative effects or unwanted effects such as allergic reaction, blood clotting and feeling sleepy.
Allergies from drugs are common. However, serious responses are rare, like severe pain. Please call your doctor immediately if you have abrupt wheezing, or tiredness that can be caused by underactive thyroid disease, breathing problems or chronic bronchitis in your face, lips, or eyes.
Health issues with zapain pills mean that not everyone will have the same effects especially if you have breathing problems. Allergies may be brought on by other medicines or a certain drug, albeit this is relatively uncommon. It is advised that anybody experiencing persistent coughing or breathing issues see a doctor immediately. If this happens, it may be helpful to lie down.
If you have a skin rash that includes itchy, red, swollen, blistered or peeling skin, wheezing, chest tightness, difficulty speaking or breathing, or swelling of the mouth, face, lips, tongue, or throat, you could be experiencing a severe allergic reaction and require quick medical attention.
Added negative consequences: Don't hesitate to get in touch with a medical expert if any of these symptoms are serious about zapain tablets, barring any evidence to the contrary. If symptoms persist consult your doctor.
How To Store Zapain Capsules?
Keep children away from these capsules, this should also apply to other medicines. Call the doctor immediately if a child reaches the capsules. You shouldn't use Zapain tablets after the expiration date shown on the container; if you have taken an expired pill, call your doctor or pharmacist for immediate treatment if allergic reactions persist. The last day of the month is the expiry date if a date is not mentioned.
Place the medications in an airtight area. Leave it at 25 °C and not in super raised temperatures. Please keep it away from the sun.
Zapain contains paracetamol and codeine phosphate which are 30-500 active ingredients. Maize starch, sodium lauryl sulphate, talc, magnesium stearate, croscarmellose sodium, gelatin, titanium dioxide E171, erythrosine E127, and red iron oxide E172 are also included in the components that are really harmful to children.
What Age is Appropriate to Take Zapain to Relieve Pain?
Children should take paracetamol for at least three months to help relieve pain or pain relief as recommended by the Doctor.
Why is codeine combined with paracetamol to make co-codamol (Zapain)?
Codeine and paracetamol may be included in generic co-codamol, sometimes referred to as zapain. How do medications and physical therapy work together?
You require a higher dose of paracetamol plus codeine if you need to relieve more pain than codeine can. Paracetamol used in large doses can have serious harmful effects on the body.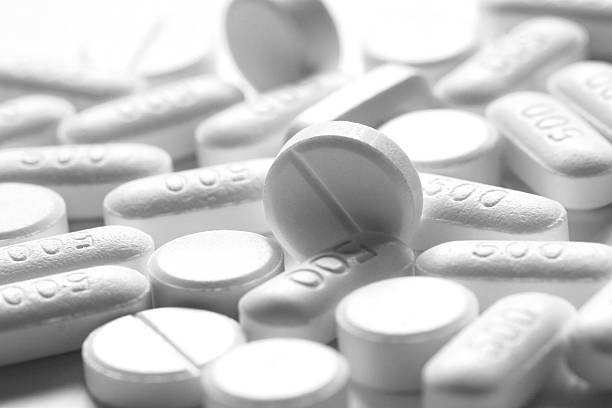 For a full range of medications, visit our Welzo Online Pharmacy Page. For more details, click here.

Get 10% off your first order
Plus get the inside scoop on our latest content and updates in our monthly newsletter.