Pregnancy Progress Blood Test
Now that you're at week 20 of your pregnancy, your doctor may want to do a blood test to check the progress of your pregnancy. This is known as a glucose challenge test, and it checks for gestational diabetes.
Progesterone is a hormone secreted in the ovary during the second half of a women's menstrual cycle, specifically tested on Day 21 of the menstrual cycle. Progesterone is produced in the corpus luteum and the adrenal glands. Progesterone plays an important role in determining whether ovulation has occurred thereby supporting pregnancy. Progesterone has been long used as an indicator of female fertility. It is important that the test is taken seven days before a new menstrual cycle begins.
Human Chorionic Gonadotropin (HCG) hormone levels can confirm pregnancy at the earliest. Beta hCG is produced by the body during pregnancy and can be detected within ten days after a menstruation cycle is missed, which is why this test is a must for those who are planning to conceive.
Are you planning a pregnancy?
If you are planning a pregnancy, you should take this test to find out if the results are positive. This test primarily confirms pregnancy.
If you're diagnosed with gestational diabetes, you'll need to follow a specific plan to manage your condition. This may include diet changes and regular exercise. You'll also need to monitor your blood sugar levels regularly.
Talk to your doctor if you have any questions or concerns about gestational diabetes. They can help you develop a plan that's right for you and your baby.
Why take a test?
>The Progesterone Blood Test can detect the level of progesterone in your blood, if the progesterone level is low it may signify that your body has not produced an egg and hence cannot conceive in that particular month. A high level of progesterone is directly relative to high chances of pregnancy. A low progesterone level can indicate underlying issues and cause heavy menstrual flow and may also lead to miscarriage during pregnancy. Along with the report, we also provide our Certified Doctor's comments. Females who are planning a pregnancy can take this test to find out if their body is releasing healthy eggs which can be fertilised.
The screening sensitivity of the Beta hCG blood test is very high
Thus, the test is reliable and accurate.
of couples have fertility problems that cannot be explained
According to the NHS, many factors affect fertility and pregnancy. The most common cause is ovulation failure (which can be caused by a variety of factors) and sperm disorders. In around 40% of infertile couples, there's a problem with both the man and woman.
Experts Opinion on Pregnancy Progress Tests
"Rising levels of HCG and progesterone normally detect a healthy pregnancy, and reducing levels can help diagnose if there are any pregnancy losses and is often used in clinics for that reason."
Dr Sameer Nakedar
MBBS, MRCGP, PGCert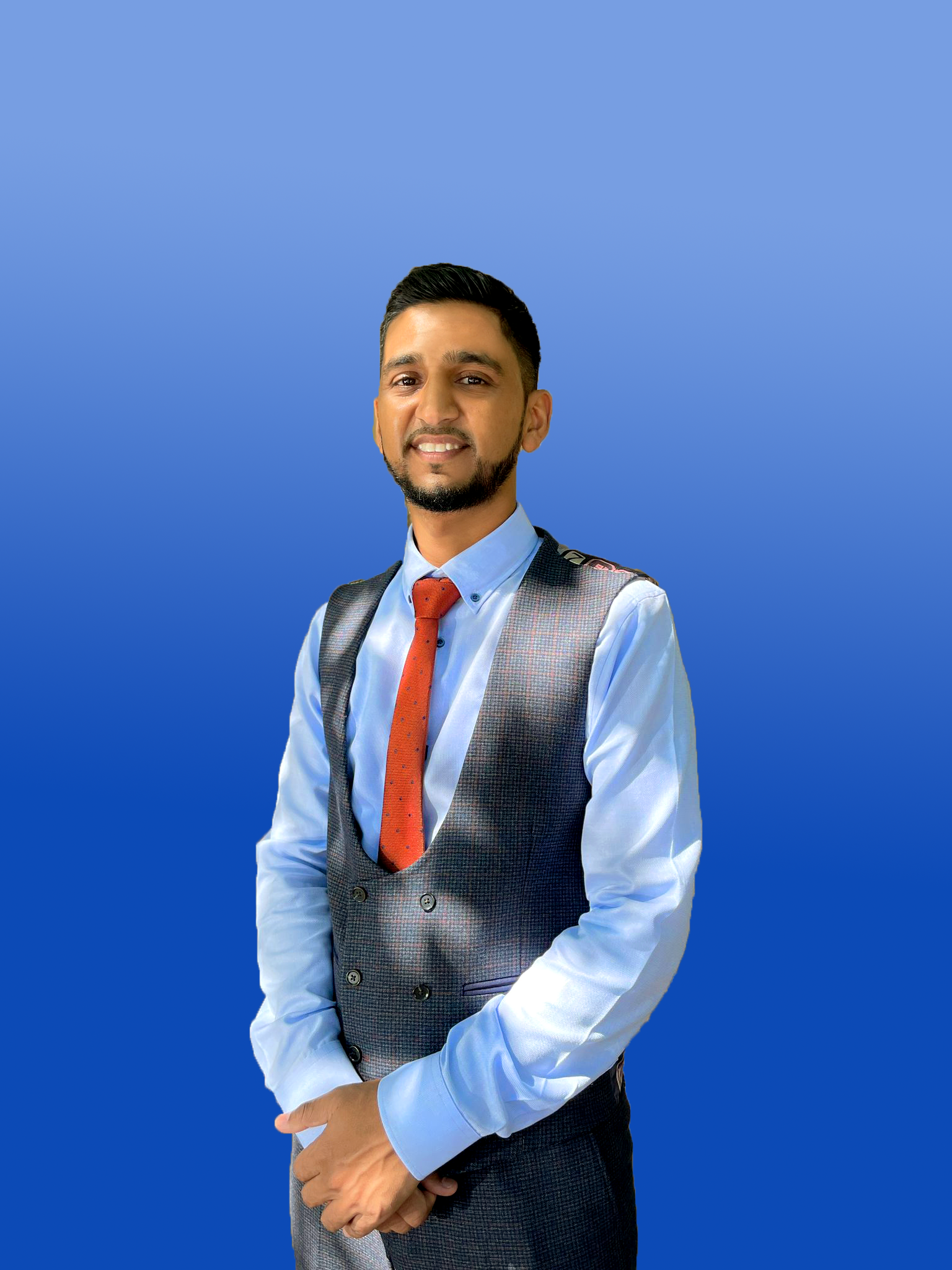 How to Order an At-Home Test
Ordering one of our at-home tests is easy. See our video below for a full walk-through.
How it works
Pick your home test

We have a wide range of tests to cover your health needs. Order with next day delivery and avoid sitting in a doctor's office or clinic. Use our quiz to find the right test for you.

Take your test

Activate your test and collect your sample in the morning. Return your sample on the same day, using the prepaid shipping label provided. Samples use a simple finger prick collection method that takes around 5 minutes to complete.

Results within 48 hours

You'll get GP-reviewed results and personalised recommendations to improve your results. Order now to become a healthier you!
Why Welzo
Convenient and fast
Welzo health tests are shipped straight to your address the very next day.
Secure and accurate
We are a team of doctors and scientists, making cutting edge analysis accessible.
24/7 Customer Support
We issue results 24/7, giving you personal insights into your body.
Frequently Asked Questions