Risperdal
A common antipsychotic drug is called Risperdal. It functions by altering the way that certain brain chemicals behave.Manic depression symptoms associated with bipolar disorder and schizophrenia are both treated with risperidone. Additionally, it is employed in the management of autistic disorder-related irritability.Other uses for risperidone not covered in this medication guide are possible. Users of Welzo can use this article for informational purposes to better understand Risperdal.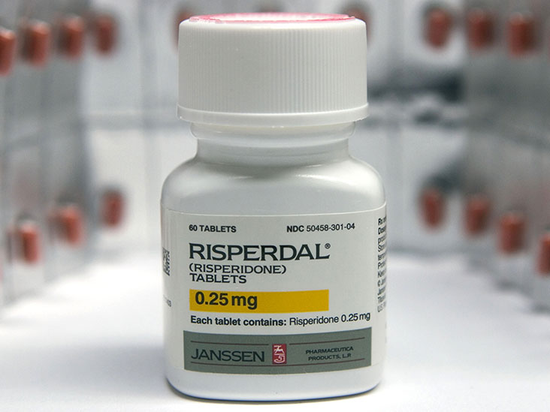 Health Benefits
Risperdal can ease mood swings, lessen anxiety and paranoia, and facilitate clearer thinking.

Additionally, it can aid in reducing children's aggression, self-harming behavior, and tantrums.

Side Effects
Common side effects of Risperdal include:
drowsiness,
tired feeling;
dizziness, headache, shaking (tremor);
nausea, vomiting, upset stomach;
constipation; or
weight gain.
This is not a complete list of side effects and others may occur. Call your doctor for medical advice about side effects.
Dosage
Tablet, orally disintegrating tablet, solution, and injectable forms of Risperdal are all readily available. For adults with schizophrenia, a daily starting dose of 2 mg to 3 mg is typical.

The starting dose is 0.5 mg to 1 mg per day for children with schizophrenia or bipolar disorder who are 5 to 16 years old.

Starting doses for autistic disorder in children range from 0.25 mg to 0.5 mg daily.

You may gradually increase your dosage up to the maximum daily doses of 6 mg for schizophrenia, 4 mg for bipolar disorder, and 2 mg for autism spectrum disorder.

Risperdal should be taken at regular intervals for the best results.

Interactions
If you take any other medications, herbs, or vitamins, Risperdal may interact with them. When a substance modifies how a drug functions, there is an interaction. This could be harmful or stop the medication from working properly.

Your doctor needs to carefully monitor all of your medications to help you avoid interactions. Tell your doctor about all of the drugs, supplements, and herbs you are taking. Speak with your doctor or pharmacist to learn how this medication may interact with other medications you are taking.

Mechanism of Action
By blocking dopamine and serotonin receptors in the brain, risperidone works. Neurotransmitters like dopamine and serotonin aid in controlling mood and emotion. Risperdal works by blocking these receptors, which can lessen mania and psychotic symptoms.

Pharmacokinetics
Within 2 to 3 hours, risperidone reaches its peak blood levels in the gut and is well absorbed. Risperdal has a half-life of between three and six hours.

The liver breaks down risperidone, which is then eliminated through the urine and feces.

Alternatives to Risperdal
Risperdal has a lot of different options available. Typical antipsychotic medications include:

Advil (Aripiprazole)

(Clozaril) Clozapine

Zyprexa (olanzapine)

Seroquel (quetiapine)

Geodon's ziprasidone

You can get advice from your doctor on which medication will work best for you.