Ultravate
Eczema and psoriasis are conditions that are treated with the medication ultravate. It is a corticosteroid that lessens itching and inflammation. The three forms of Ultravate are cream, ointment, and gel.Users of Welzo can use this article for informational purposes to better understand Ultravate.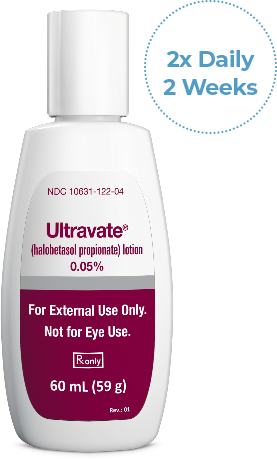 Health Benefits
There are numerous skin conditions that Ultravate can be used to treat. It has also been demonstrated to be effective in treating psoriasis. It can help to lessen inflammation and itching.

Side Effects
The most typical Ultravate side effects include:

arid skin

irritation at the application site

stinging or burning feeling

Please speak with your doctor or healthcare provider if these side effects worsen or persist. Contact your physician right away if you experience any severe side effects, such as:

Infection symptoms, such as fever and chills

Hives

breathing or swallowing challenges

swelling of the tongue, throat, lips, or face

Dosage and Administration
The three forms of Ultravate are cream, ointment, and gel. Usually, it is applied twice to four times a day to the affected area. Please use the product according to the directions on the label.

Apply Ultravate only to areas that are not covered by clothing if you are using it on a child. This will aid in avoiding negative effects like skin thinning.

Applying Ultravate to broken or irritated skin is not advised. Consult your doctor or other healthcare provider if you have any questions about how to take this medication.

Interactions
There could be drug interactions with ultravate. If you are taking any other medications, including over-the-counter items and herbal remedies, talk to your doctor or healthcare provider before using Ultravate.

Mechanism of Action
By reducing inflammation and itching, Ultravate works. It is a corticosteroid that is thought to function by preventing the body from producing inflammatory chemicals.

Pharmacokinetics
Ultravate enters the bloodstream after being absorbed through the skin. Its half-life is approximately three hours.

Pregnant women shouldn't use Ultravate unless the potential advantages outweigh the risks. Use of Ultravate while nursing is not advised because it could enter breast milk and have negative effects on nursing infants. If you are pregnant or nursing, talk to your doctor before using Ultravate.