Urispas
A smooth muscle relaxant called Urispas (flavoxate) works by obstructing specific bodily chemicals that could otherwise cause spasms. Users of Welzo can use this article for informational purposes to better understand Urispas.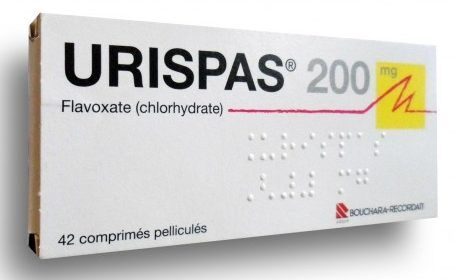 Health Benefits
Urispas is used to treat bladder spasms and to ease the signs and symptoms of interstitial cystitis (bladder inflammation).

Additionally, uses for urispas that are not covered in this medication guide are possible.

Side Effects & Safety
Urispas is generally well-tolerated and safe. Dry mouth, constipation, and lightheadedness are the most typical side effects. Serious adverse effects are uncommon.

Dosage
Adults typically take 200 mg of Urispas three times per day. The maximum daily dose advised is 400 mg.

Drug Interactions
Urispas has no known interactions with medications. As with all medications, it is best to consult with your doctor before beginning or stopping any medication, though.

Mechanism of Action
Urispas functions by obstructing specific bodily chemicals that might otherwise cause spasms.

Pharmacokinetics
The human body contains small amounts of the trace mineral boron. Due to the lack of a known biological function for which the body needs it, it is not regarded as an essential nutrient.

The health of bones and cognitive function, however, may be influenced by boron, according to some studies. There isn't much scientific data to back up claims that boron supplements can treat these conditions, despite the marketing of these products.

In general, when consumed in the recommended doses, boron supplements are considered safe. However, these supplements should not be taken by those who are pregnant or have young children. The safety of boron supplements for these populations cannot be determined from the available scientific data.

Speak with your doctor first if you're thinking about taking a boron supplement.


Overdosage
Overdosage of Urispas is not specifically covered in the literature. The standard overdose treatment procedures should be implemented in the event of an overdose. These include supportive care, close observation, and gastric lavage.