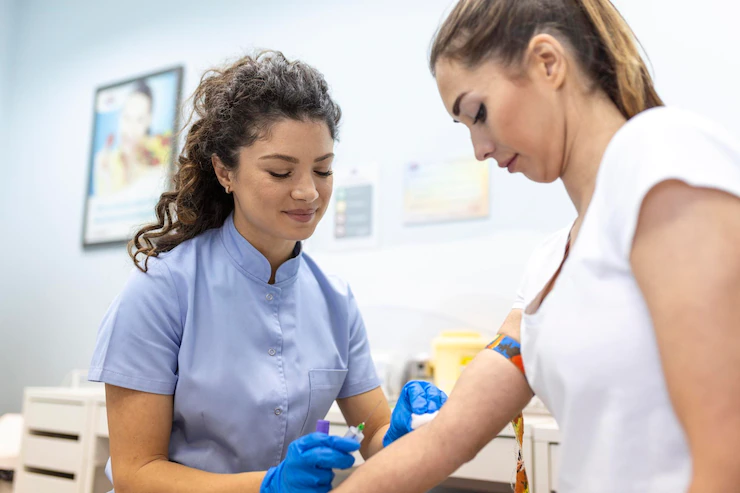 Hormones play a significant role in maintaining and regulating the body's metabolism. A variety of vital functions involving growth, development, electrolyte balance, and the reproductive system depend on hormones for their proper function. Hormones are also necessary for maintaining energy levels, fighting stress and coping with different environmental factors.
Hormones are chemical messengers of the body, the imbalance of which could derail the body. The incidences of hormonal imbalance, hormonal insufficiency, and other hormonal disorders have been increasing at an alarming rate. Inadequate or excess of any hormone has the potential to manifest in health disorders such as fertility problems, tiredness, low BMR, and reduced energy levels. Knowing your hormones and checking your hormonal levels can prevent you from a load of diseases affecting your body's vital functions.
Know Your Hormones
Some of the important hormones and their functions in the body include:
Hormones produced by the Anterior Pituitary Gland
Growth Hormone
The anterior pituitary gland produces growth hormones vital for growth and development. Its role begins in the fetus and continues to play a major role in children's growth. It is also necessary to produce protein, distribute fat, and regulate insulin production in the body.
Prolactin
Also produced by the anterior pituitary gland, this hormone is responsible for stimulating breastmilk production in the breasts.
Thyroid-stimulating hormone (TSH)
Thyroid-stimulating hormone is responsible for stimulating hormone synthesis in the thyroid gland. Thyroxine (T4) and triiodothyronine (t3) are hormones produced in the thyroid gland that are essential for growth, particularly brain development and a wide range of metabolic functions in the body.
Follicle-stimulating hormone (FSH) and Luteinizing hormone (LH)
The anterior pituitary gland also produces two endocrine hormones vital to reproductive health. Also known as sex hormones, the FSH and LH are responsible for the development of reproductive organs in the fetus. They also help in the production and maturation of the ova in females and the sperms in males.
Hormones produced by the Posterior Pituitary Gland
Oxytocin
Stored in the posterior pituitary gland, the oxytocin hormone is essential for its two important functions. It helps to bring about contractions which are most important for childbirth and lactation. More specifically, it causes increasing contractions of the uterine muscles and the mammary ducts.
Anti-Diuretic hormone (ADH)
Also known as vasopressin, this posterior pituitary hormone helps maintain the body's internal homeostasis. It is essential for maintaining electrolyte balance, specifically salt and water balance in the body. It thus helps to regulate your blood volume and maintain your blood pressure and kidney function.
Hormones of the Adrenal Glands
Cortisol
One of the steroid hormones, cortisol, is produced by the adrenal glands, which are two triangular-shaped glands that are small in size and attached to the top of each of your kidneys. Also known as the stress hormone, cortisol release is the body's natural response to stress and fear.
Cortisol hormone helps to increase your blood sugar levels and brings about the breakdown of fats and proteins in the body. It is better known for its immune-suppressive and anti-inflammatory properties. Cortisol also increases your appetite and blood pressure which many people often experience during stressful times.
Aldosterone
Chemically a mineralocorticoid, this hormone of the adrenal glands is essential in maintaining vital functions of the body. It is necessary for the heart and kidneys' normal functioning and plays a major role in regulating blood pressure and blood circulation.
Hormones produced by the Ovaries
Oestrogen
Secreted predominantly by ovarian follicles, oestrogen is essential for sexual and reproductive health. It is an essential hormone for preparing the uterus for pregnancy; it is also an important hormone for the health of breasts.
Oestrogen also plays a significant role in bone and heart health maintenance. That is why postmenopausal women are more predisposed to osteoporosis and cardiovascular diseases.
Progesterone
Progesterone is another essential hormone for the maintenance of female reproductive health. It is essential for the normal functioning of breasts and helps maintain a healthy uterine environment that's more suitable for pregnancy.
The hormone produced by the Testes
Testosterone
Predominantly produced by the Leydig cells in the testes of males, the testosterone hormone is responsible for developing the sexual and reproductive organs in the male fetus. From puberty onwards, the testosterone hormone is responsible for initiating sexual maturity. It also helps in the production and maturation of sperm as well as maintains sexual health throughout adulthood.
Hormone Test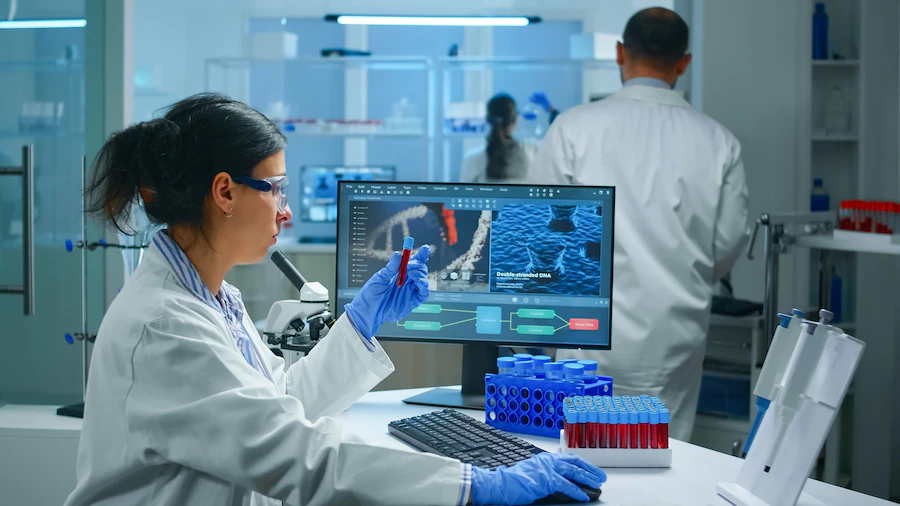 There is a wide range of hormone tests available in laboratories or can be taken by yourselves at home. According to your health problem or symptoms, you may take up the following hormone tests:
Fertility Hormone Test
A fertility blood test may be recommended for couples who have tried to conceive for twelve consecutive months and have not been able to conceive. The growing infertility rates have been a matter of concern for most people. A fertility hormone test for a female would test several female hormones that are concerned with your menstrual cycle and reproductive health.  You may consider taking a Welzo Female Fertility test that would assess your luteinizing hormone (LH), follicle-stimulating hormone (FSH), oestrogen, and progesterone hormone. A complete semen analysis is recommended for the male partner as it will give a clear analysis of the reproductive health of the male.
Menopause Blood Test
The fluctuating hormone levels during menopause are a cause of concern for many women. If you are suffering from symptoms such as breast tenderness, irregular periods, and hot flashes that are often related to the menopause transition, a menopause blood test will help to evaluate your hormone levels. It would measure your LH, FSH, TSH, estradiol, FT3, and FT4 levels and help you better understand your menopausal stage and hormonal health.
Sports Blood Test
A Sports Hormone blood test measures your oestradiol and testosterone levels. Your oestrogen and testosterone levels indicate your body's response to training.
Polycystic Ovary Syndrome (PCOS) test
PCOS is a major cause of poor reproductive health. The hormonal imbalance associated with PCOS may be evaluated with a PCOS blood test assessing your female hormones such as FSH, LH, testosterone, free androgen index, and Sex hormone binding globulin (SHBG).
Pregnancy Test
A pregnancy test measures the level of human chorionic gonadotropin hormone in your body. It may be taken at a laboratory with the help of a blood test or you can get an instant pregnancy test which can be done by yourself at home. An instant pregnancy test requires your urine sample and measures your HCG levels in the urine, which helps to detect pregnancy.
Instant Ovulation Test
An ovulation test is a do-it-yourself urine test that detects a surge in your LH levels. Your LH peak is indicative of ovulation, usually occurring around 12 to 36 hours after the LH surge. You may consider taking the Welzo Instant Ovulation Kit if trying to conceive. A positive on the Ovulation test indicates that you are soon to ovulate, and it is the best time to have unprotected intercourse.
Get 10% off your first order
Plus get the inside scoop on our latest content and updates in our monthly newsletter.