 Asthma Treatment
Asthma is a common respiratory condition that causes partial inflammation of the airways, making it difficult to breathe. Get your recurring asthma medication online by filling out the consultation form below.
Start consultation
Can ease breathing within 5 minutes

Helps to control and prevent symptoms

UK approved medications with 24/7 support

Effective for emergency asthma attacks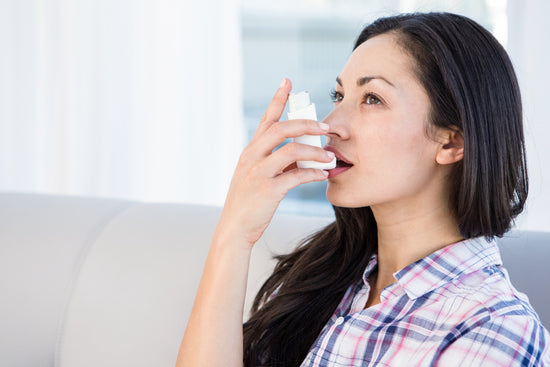 Asthma Inhalers & Treatment
How does an asthma inhaler work?
Asthma inhalers can be taken daily or in the case of an immediate asthma attack. They work by relaxing the airways that have become inflamed to allow more air to pass through. This helps to regulate breathing and reduce wheezing, coughing, tightness of the chest and shortness of breath.
Can asthma be prevented permanently?
There is no cure for asthma however, there are many medications that can be used to ensure it does not heavily impact your life. The two kinds of inhalers that are used are called reliever and preventer inhalers. These work daily and in the case of an attack. There are also tablets that can be used to treat asthma. of the UK population have been diagnosed with asthma
According to the NICE, there are over 8 million people who have asthma. of onset adult asthma may be due to occupational asthma
According to the NICE, occupational asthma may account for 9-15% of adult-onset asthma.

Asthma Medication
"Asthma is a chronic lung condition that causes episodes of wheezing, breathlessness, chest tightness, and coughing. The exact cause of asthma is unknown, but it is believed to be caused by a combination of genetic and environmental factors. Asthma can't be cured, but its symptoms can be controlled with medication and lifestyle changes!"
Dr Sameer Nakedar
MBBS (London), MRCGP, PGCert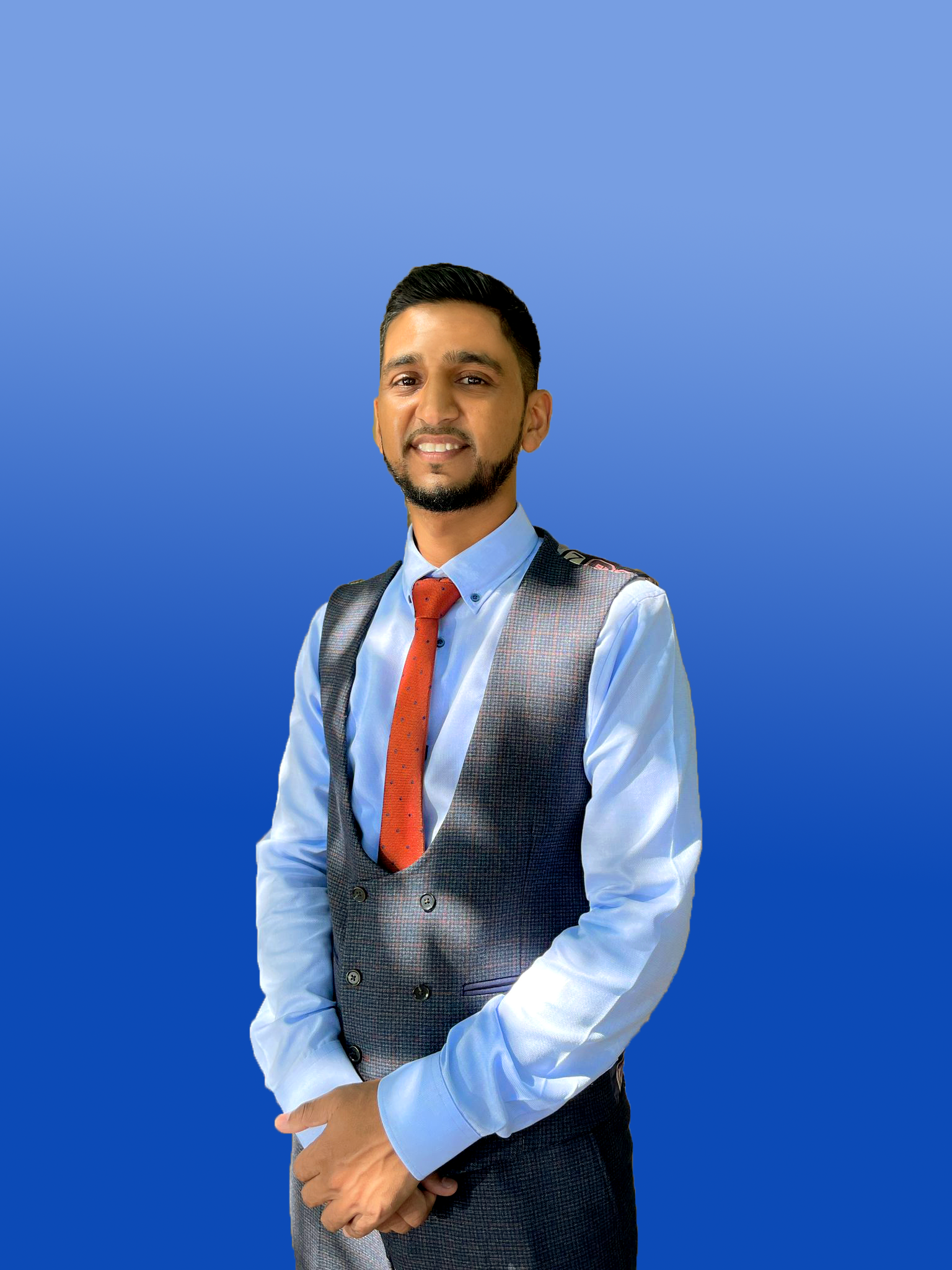 How it works
Complete A Quick Online Consultation Form

Fill out a quick and simple online consultation form to find out what products you are eligible for.

Checkout Securely

Once you have completed your consultation and selected your treatment, you can securely checkout online. 

Express Delivery

You will then receive your order the next working day using our express next-day courier service, dispensed from one of our verified GhPC partner pharmacies in the UK. 
Frequently Asked Questions
What are the 5 symptoms of asthma?
The five main symptoms of asthma include a shortness of breath, chest tightness or pain, wheezing when exhaling, difficulty sleeping and a coughing or wheezing attack.
What are the main causes of asthma?
Asthma is most often caused by an allergy to an animal, pollen or dust mite. Exposure to smoke, pollution or cold air could also trigger an attack. Exercise or an infection can also exacerbate asthma.
How long does it take to receive my order?
All orders placed before 14:00 from Monday to Friday will be dispatched that day. The orders are sent using 24 Hour Tracked delivery provided by Royal Mail. Items will usually arrive the very next day after the order has been placed. We also provide tracking for your orders to check the status and location of your parcel.
How is the medication packaged?
All our medication is packaged in plain confidential padded white or brown envelopes. This ensures that your orders are discreet, and the content of the orders will be for your eyes only.
For non-medicinal products, you are eligible to return the product within 14 days of receipt in the same packaging you received. For medicinal products, you are eligible to cancel the order only until it has been dispatched. From that point forward, you are no longer eligible to return the order.
Is this medication suitable for me?
Please get in touch with a doctor if you are unsure what medication is suitable for you. You can also complete our online consultation form to check your eligibility for the product.
What is the best treatment for asthma?
Treating asthma can depend on the severity of asthma and your lifestyle. Some people may require a preventer inhaler for daily use or to be taken before an activity such as exercise. For others, you may only need to carry a reliever inhaler in case of an acute asthma attack.
How long does asthma last for?
Asthma is categorised as a long-term condition. When diagnosed as a child, asthma may go away or improve with the possibility of coming back later in life. If diagnosed as an adult, the asthma is more likely to be long-term.
What is an online consultation?
An online consultation checks if you are eligible to purchase the product. Some products only require an online consultation which approximately takes 1 minute to complete, enabling you to buy the product. Other products will also require a prescription; in this case, you will need to complete the online consultation, and then one of our partner pharmacy prescribers or doctors will review the online consultation questions and approve the order for delivery if you are eligible to purchase the item.
When will my order be delivered?
If you have placed an order before 14:00 Monday to Friday, you will receive the order the next day.
You have the right to cancel your order for medication up to the point when your medication is dispatched.
Can I order this if I am under 18 years old?
No, we do not accept orders from individuals under 18. All orders must be placed by adults only.
More about the onset and effects of Asthma
What happens during an asthma attack?
People who suffer from asthma have swollen, sensitive and inflamed airways, which can be narrow and full of mucus. This condition stems from the lungs causing breathing difficulties. It can cause individuals to experience breathlessness, a tight chest, wheezing and uncontrollable coughing.
What triggers the onset of an asthma attack?
Asthma is caused by inflammation of the airways which become narrow due to asthmatic attacks. Everyday triggers such as allergies, air pollution and exercise can result in the occurrence of such symptoms. Cold and flu infections can worsen asthmatic symptoms also. It usually begins to affect individuals during childhood.
What is the difference between relievers and inhalers?
Reliever inhalers are used to treat symptoms as soon as they occur which aim to relieve symptoms within minutes. It works by relaxing muscles to make breathing easier. Preventer inhalers can be used alongside reliever inhalers, they are designed for everyday use as they reduce airway inflammation and sensitivity. It is supposed to be used even when symptoms are not present in order to stop them from occurring.
What are alternative asthma treatments?
The following treatments can be taken alongside inhalers also. Leukotriene receptor antagonists (LTRAs) are the most commonly prescribed tablets which are taken daily to prevent symptoms. Steroid tablets may be recommended if the other treatments are not producing effective relief. They can be taken as immediate relief or preventative treatment. In cases of severe asthma, monthly injections can be administered to control symptoms.
Talk about your brand
Share information about your brand with your customers. Describe a product, make announcements, or welcome customers to your store.